Business story
As the central control platform and interaction center of the intelligent cases, smart mirror from Raysgem are widely used in various scenarios such as home residence, business workplace and health care. The one-stop smart home solutions with Raysgem smart mirror as the central control platform help the transformation and upgrading of typical home appliances and bathroom brands to be intelligent, and successfully promote the upgraded smart home project to the market.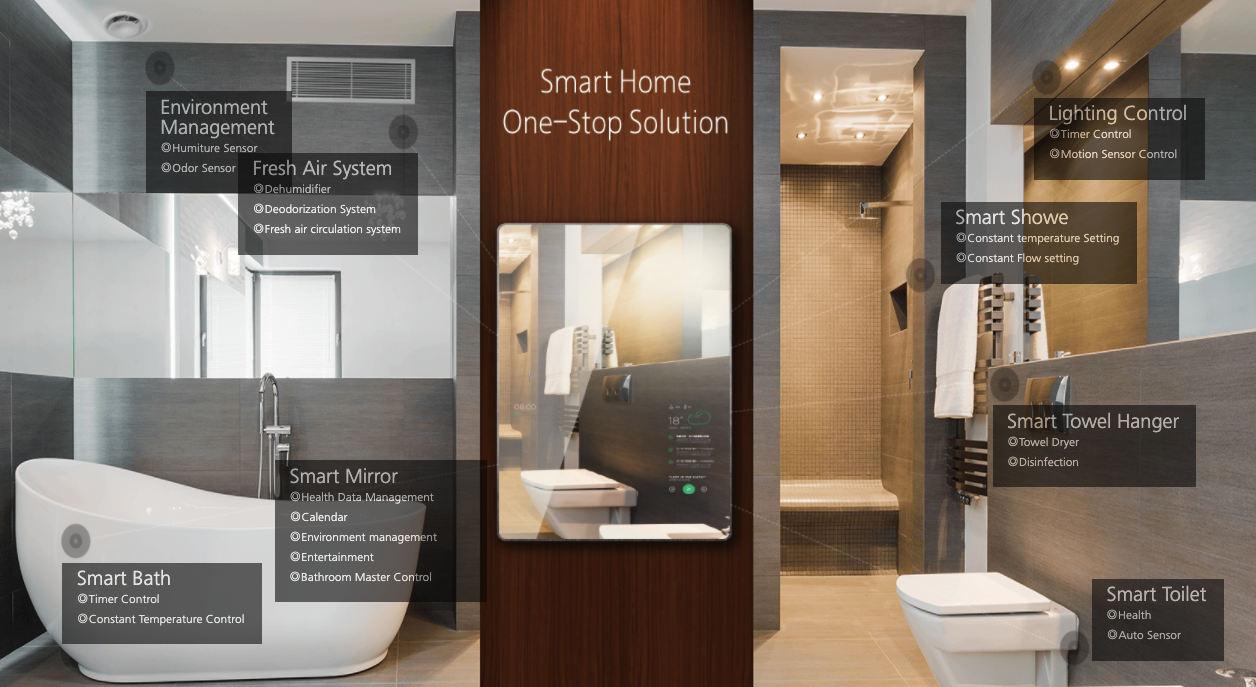 Why choose Tuya
As the control center of intelligent cases, the device connection ability of smart mirror determines its core competitiveness.
With the unique "authorization code" access method of Tuya cloud development platform, Raysgem smart mirror can directly manage and control the smart devices in Tuya ecology under the authorization of Raysgem users, so as to improve the user experiences and convenience.

The smart mirror can be directly controlled and managed on the Tuya smart app, without the need for users to download new mobile app.
Solutions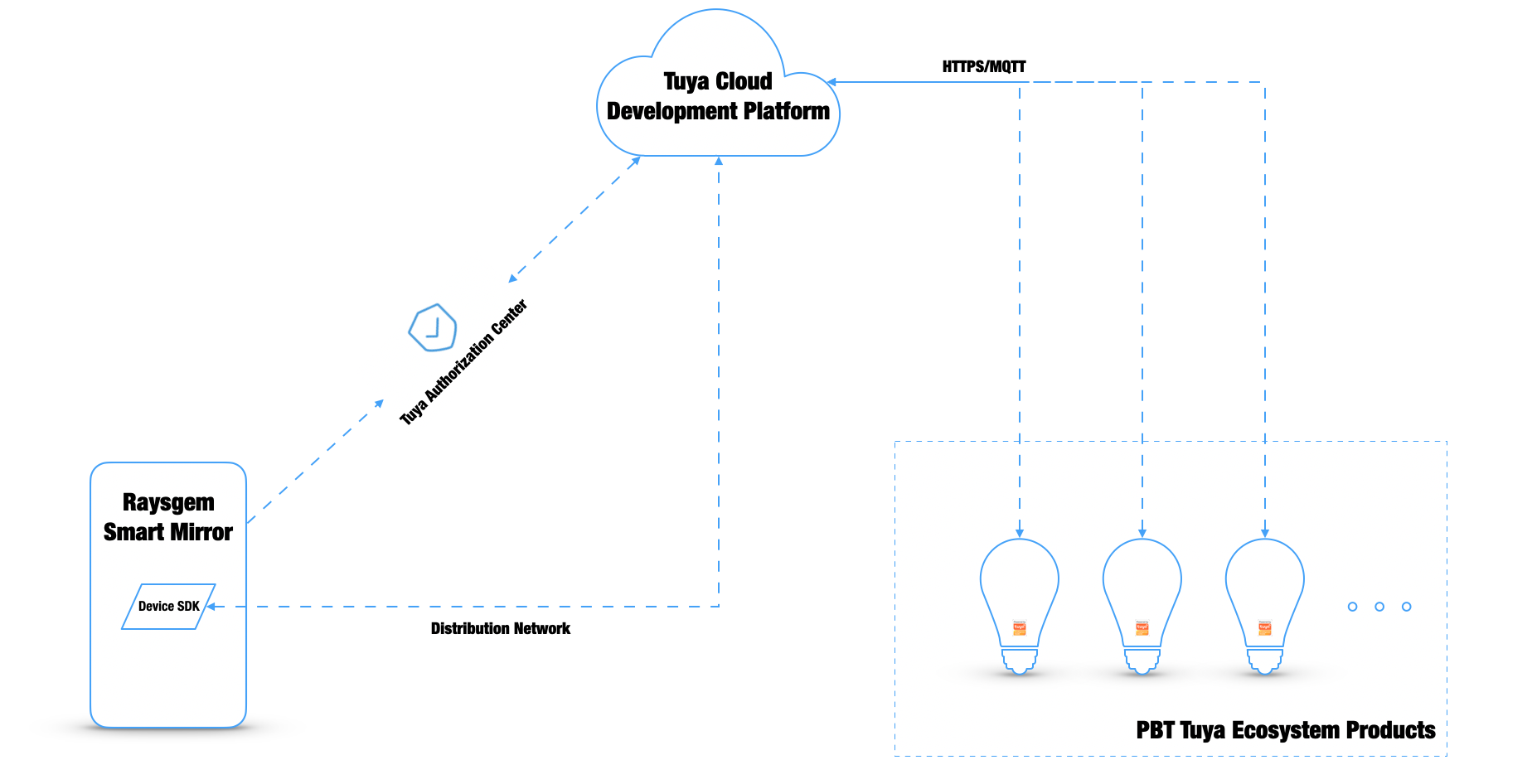 Authorization process
By scanning the QR code of the Tuya authorization center, Raysgem user authorizes the management of the Tuya products under the control of Raysgem.
Raysgem service accepts the authorization token, and sends it to the Tuya cloud alongside with control commands.
By calling the Tuya API and applying various of instruction set standard, Raysgem can further control, query, and customize scene shift within the authorized scope.
New device join process
Raysgem smart mirror integrates with Device SDK of Tuya.
Raysgem user scans the QR codes that are generated by Device SDK to add new Raysgem smart mirrors to Tuya App.
Raysgem user controls the newly joined Raysgem Smart mirrors on Tuya App.
Other benefits
Tuya GO is a one-stop procurement platform of smart products, featuring massive high-quality Powered by Tuya intelligent products that are available across the globe both online and offline. By choosing Tuya, Raysgem can expand its sale channels and let Raysgem users experience the charm of Raysgem smart mirror. For more information, visit Tuya GO.
Under the joint efforts of Raysgem and Tuya, Raysgem smart mirror succeeds both in user growth and market expansion. The ultimate user experiences of smart mirror build up reputation and brand force for Raysgem, at the same time the shipment volume of Raysgem smart mirror is rising sharply. According to statistics, Raysgem recorded 50 thousand shipments of smart mirror in 2019, with a market share of more than 80%, and the annual revenue reached 120 million yuan. Regarding the sales volume, Raysgem has been far ahead in Chinese market.