Business story
Since its establishment in 2010, Growatt has set up branches in Germany, the United States, the United Kingdom, Australia, Thailand, India, Netherlands, and other regions to serve customers.
With the rapid development of technology these years, Growatt has taken the lead in providing the excellent intelligent energy solutions. Through the multi-dimension deive monitoring and big data platform, Growatt carries out smart monitoring, smart scheduling, energy efficiency statistics, and energy conservation management for the devices connected to its system to create great economic and social benefits for Growatt customers.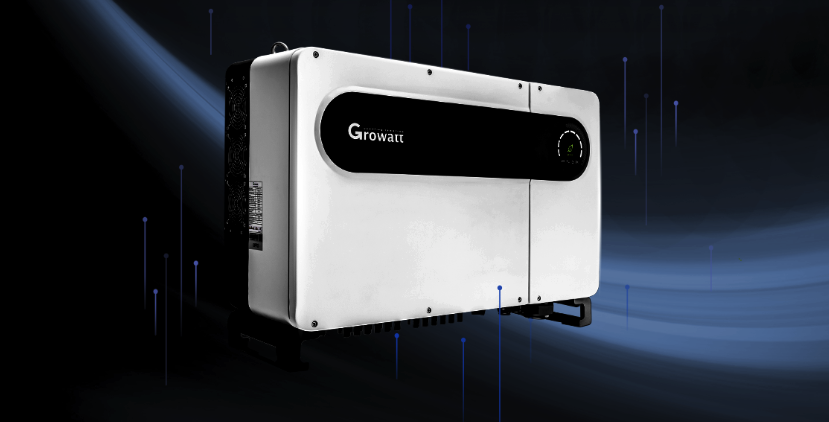 Why choose Tuya
Growatt has been committed to promoting the progress of photovoltaic industry through cross-border cooperation. "The cooperation with Tuya Smart can save us the heavy development and production process of smart hardware, enrich the device categories at the fastest speed, so as to flexibly respond to the complex and diversified scenarios on the market." Growatt's head of smart energy spoke highly of the practical significance of the cooperation between Growatt and Tuya.

Relying on the industry precipitation of Tuya in the field of IoT for many years, Growatt can seamlessly access Powered by Tuya products, greatly enriching the equipment categories and use cases of smart energy solutions. At the same time, Growatt users manage and control the IoT devices under the Growatt ecology through the mobile application of Growatt, Shinephone.

In addition, the cloud service of Growatt is connected to the Tuya cloud platform through the cloud cloud docking mode, which directly reads the IOT device data connected to the Growatt users' account, and reasonably allocates the energy based on the big data analysis. For example, when the power of photovoltaic equipment is high, it can automatically turn on equipment such as water heaters, car charging piles. When the power of photovoltaic equipment is low, it can automatically turn off relevant equipment, cchieving the purpose of saving electricity. In addition to improving the efficiency of photovoltaic power generation, the service life of equipment is extended, significantly improving the economic benefits of the system.
Solutions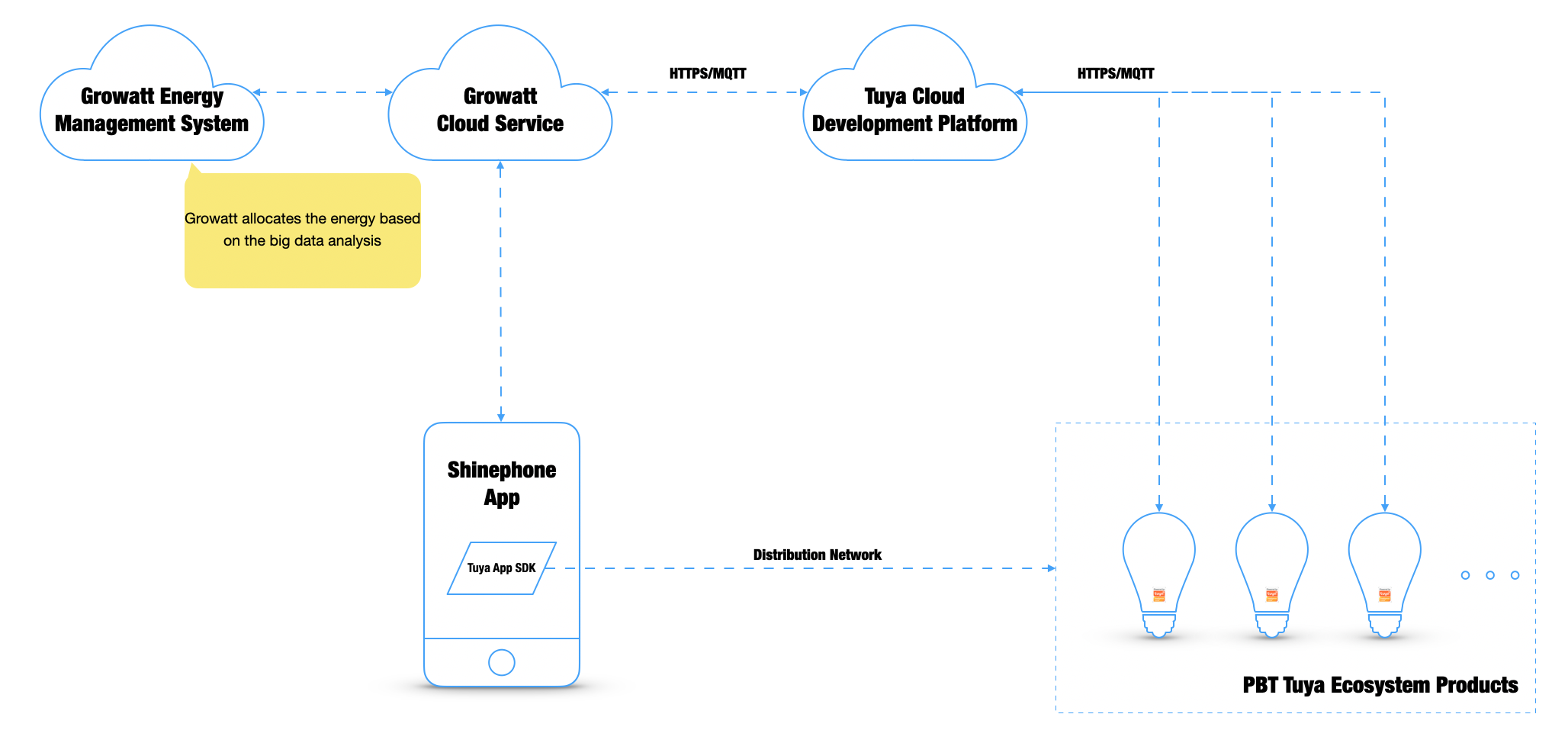 After the mobile app Shinephone is integrated with Tuya App SDK, the hardware products in the Tuya ecosystem can be configured and added to the Shinephone. Then, through the communication of the cloud server owned by Growatt and the Tuya cloud platform, Growatt users can manage and control the Powered by Tuya products on the Shinephone.

Based on the cloud communication scheme, Growatt energy management system can also acquire, display, and process the equipment information of Powered by Tuya products in the real time, and employing remotely control.
Reference
For more information, visit the official site of Growatt.