Business story
Lelight took the lead in applying the independently developed 2.4G mesh communication technology to the lighting industry, and upgraded the light control system to "Le + smart home lighting system" in 2014, breaking the situation that most of the smart lightings in the industry are limited to mobile phone control. The upgraded lighting system is added to build a comprehensive control system for home lighting together with sensors, voice recognition, intelligent cameras and other elements, providing a complete solution in the lighting industry.
Why choose Tuya
Limited by the technical solutions of early stage, Lelight encountered a technical bottleneck in the process of upgrading the smart home products, especially in the exploration and landing in market outside of China. In 2018, Lelight and Tuya reached a formal business cooperation:
Tuya cloud has service regions all over the world, which can provide secure, stable and fast IoT services for Lelight products.
By leveraging the advantage of Tuya cloud, the Lelight management platform and the mobile application Le+Pro can manage and control all kinds of smart devices remotely.
Solutions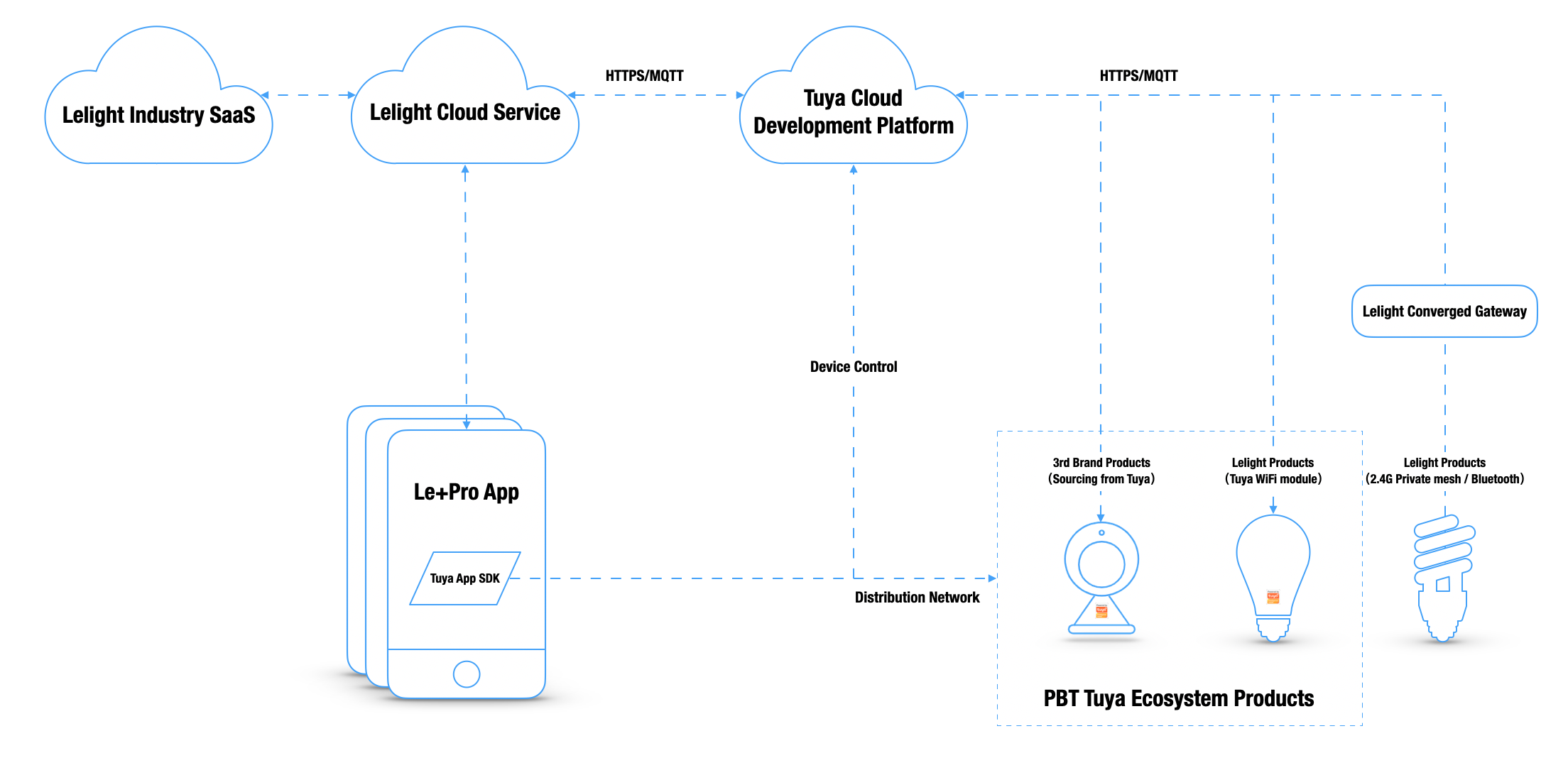 The smart devices of Lelight are connected to the Tuya networking module to complete the connection with the Tuya cloud.

The Le+Pro app of Lelight is integrated with Tuya App SDK for mobile phone control, and Lelight users can manage and control Powered by Tuya devices through the Le+Pro.

Based on the API of Tuya cloud development platform, the hotel management system of Lelight can remotely control Lelight smart devices, and the state of devices can also be reported to the hotel management system via Tuya cloud timely.
References
For more information, download and explore the Le+Pro mobile app.