Business story
In recent years, Weiyu smart has been deeply involved in the field of AIoT electrical industry, with smart electrical products as the core and security as the foundation, Weiyu provides comprehensive solutions ranging from building to household, especially the solution of smart hotel, which is highly favored in the Chinese market.
Why choose Tuya
The Wanlian (万联 in Chinese) app is the control center of the Weiyu Smart solution. After integrating the Tuya App SDK, Wanlian can not only control the switch panel of the Weiyu products, but also control the Powered by Tuya products added by the Weiyu users, thus greatly enlarging the management scope of Wanlian. Weiyu has expanded the diversified application scenarios, to address the personalized demands of all walks of life, and finally to improve the overall competitiveness of Weiyu Smart solutions.
Solutions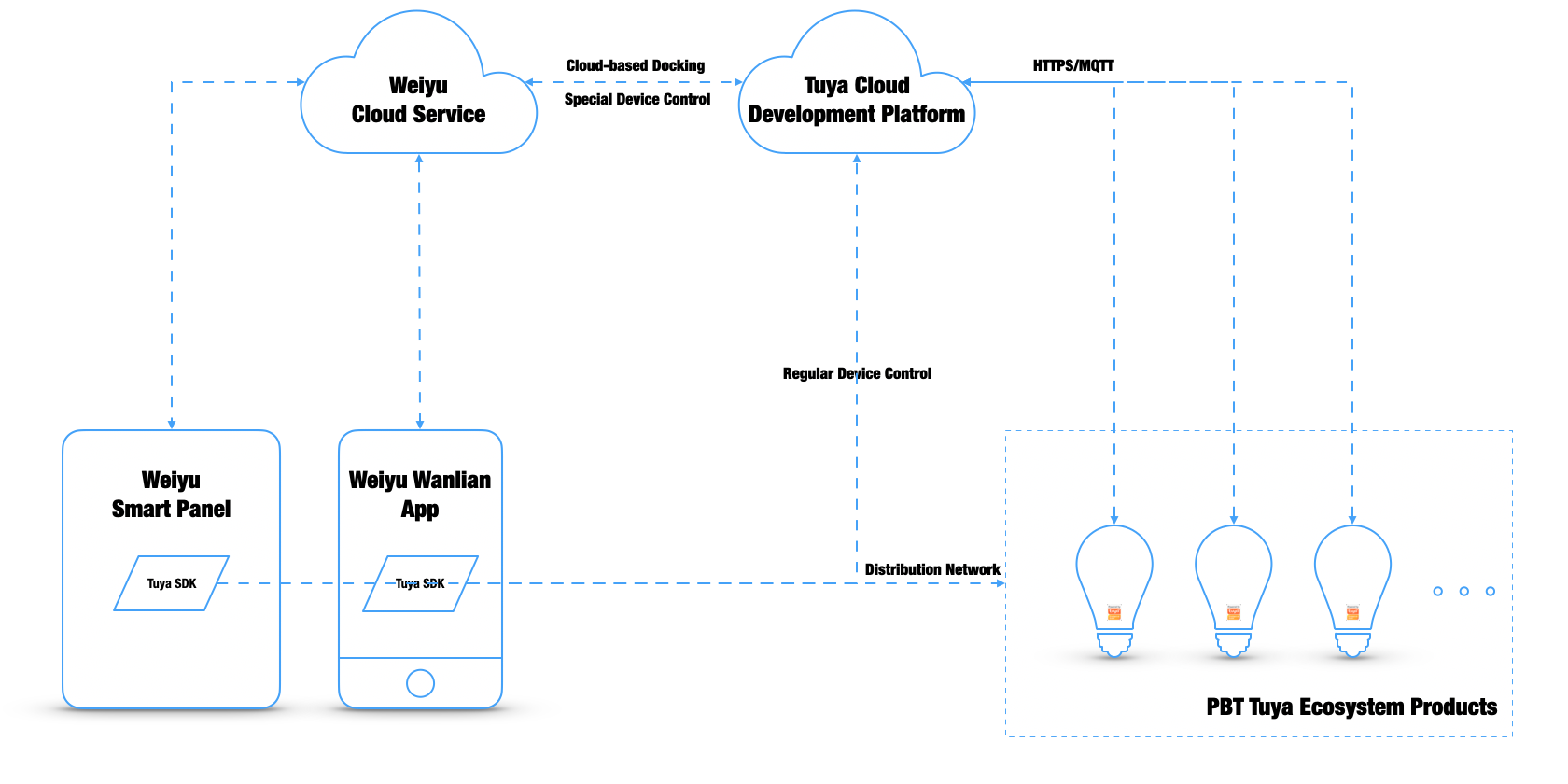 After the integration of the Tuya App SDK, the users of Weiyu Wanlian can control the powered-by-Tuya products, thus expanding the category of smart home devices supported by the Wanlian.

For a few special categories that cannot be covered by the Tuya App SDK, the Tuya cloud platform provides a specific set of cloud APIs, which enable the Wanlian to control the special categories through the doodle cloud.
References
For more information, watch the following video (in Chinese):