Abstract
Netis has created a home central control router integrating Zigbee gateway function and senseless distribution network function through Tuya Smart intelligent senseless distribution network SDK, Zigbee SDK, and other technologies.
Business story
The easy configuring router is the entry-level product of smart home scenario, users can get rid of the complex routing configuration process and have a better experience. As the connection center of the intelligent networking and other smart devices, the easy configuring router is definitely one of the core devices of home networking appliances.
Netis and Tuya has agreed upon a strategic collaboration to conduct in-depth cooperation in the field of IoT. We have build up a joint research project team, which devotes to create a set of solutions for Netis routers implementing Tuya easy routing solutions, and together, to create a series of new central control routing products.
Why choose Tuya
Netis users can manage routers by using the TuyaSmart app.
Netis routers can fast configure the routing for Powered by Tuya devices, no need for Netis users to enter the SSID and password.
The unconfigured IoT device can also be operated at once, and the password of configured IoT device can be changed imperceptibly.
Zigbee network characteristics are supported.
Solutions
Tuya provides the easy routing SDK for IoT devices. Based on the basic routing SDK, easy routing SDK integrates with easy network configuration SDK, and it can also additionally integrate Zigbee SDK to realize Zigbee gateway ability.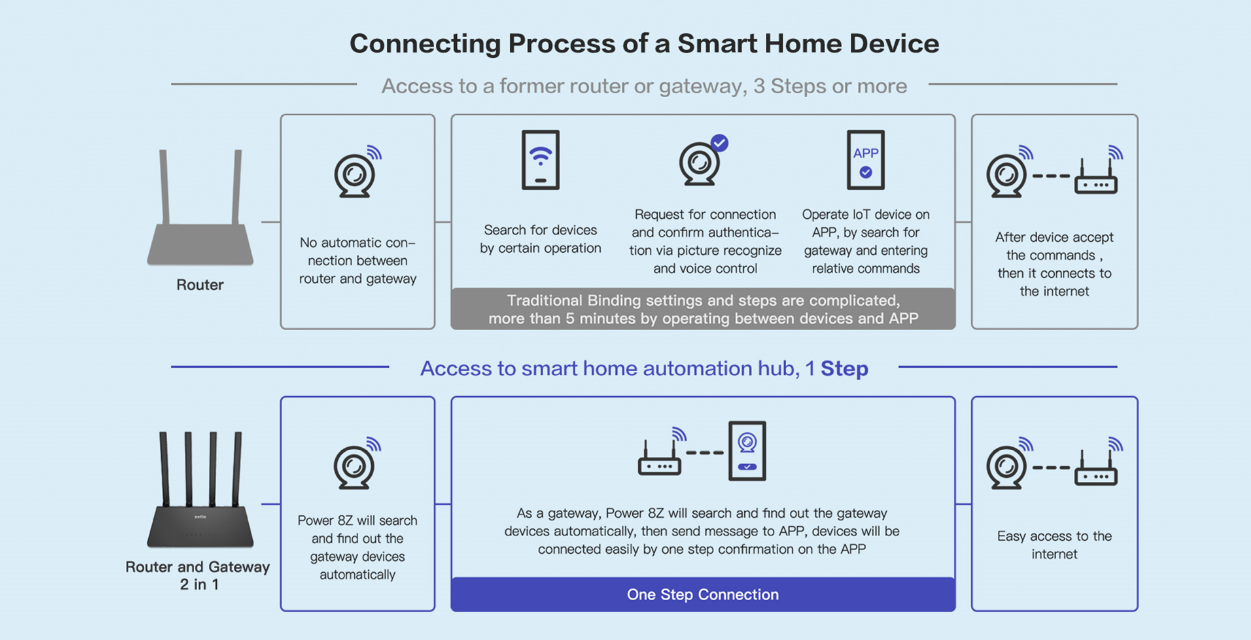 Routing service SDK

Most of the router business logic can be realized through the standard DP point of routing devices on the Tuya platform. Standard features of the routing service SDK include transmission rate control, network speed detection, Wi-Fi encryption, signal strengthening, dual frequency management, name password modification, etc.

Easy network configuration SDK

The easy network configuration SDK supports the implementation fast network configuration for wireless router. Netis can use the SDK to quickly apply the fast network configuration ability onto the router.

Zigbee SDK

If a router is embeded with a Zigbee module, it can implement the Zigbee gateway feature by using the Zigbee SDK.
Benefits
After the development success of the of the first cooperative product, Netis and Tuya will continue in-depth collaboration. Netis will introduce relevant IoT products in the following days, build a subsidiary brand and product line in the field of smart home, put more efforts to explore the IoT market, and grasp the development direction with the help of the channel advantages of both sides. For more information, visit Netis.