Business story
At the Canton Fair in 2018, Donlim contacted Tuya Smart and had a small talk. That was a start. With the increasing demand for smart products from the market, Donlim began to learn more about Tuya Smart. At the end of 2018, Donlim started preliminary cooperation with Tuya Smart.
Why choose Tuya
Existing products can quickly complete intelligent transformation without making huge changes.
Solutions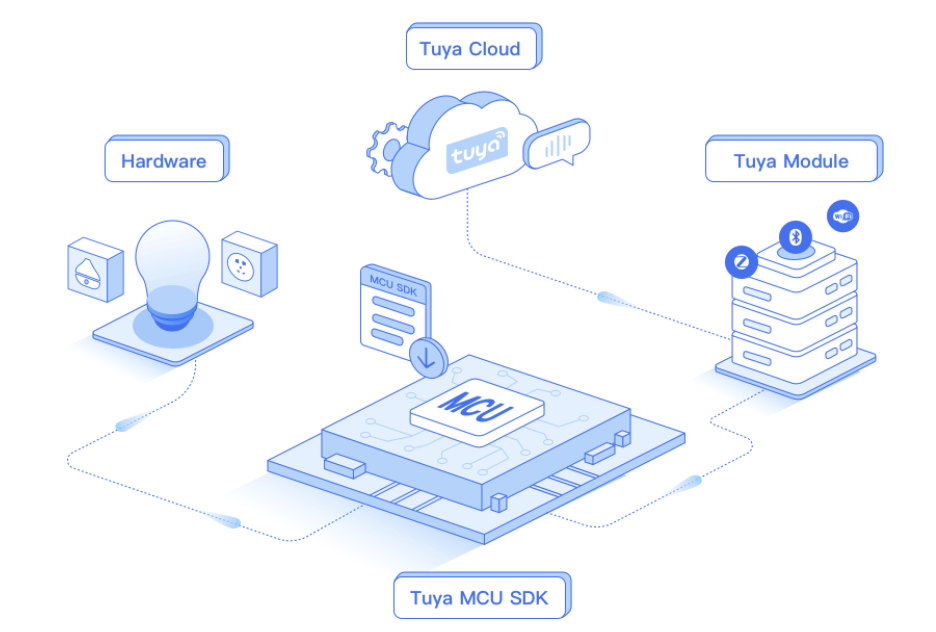 Hardware
Donlim only needs to embed the Tuya module into the existing circuit to complete the hardware development.
Software
The MCU SDK provided by Tuya Smart has packaged the API for data reporting and delivery. By calling the API in the programming code, Donlim can complete the MCU hardware serial port and send or receive data processing code.

Tuya Smart provides a module debugging assistant, which can not merely simulate the module to verify the MCU code logic, but also conveniently simulate the MCU debugging and network configuration process, greatly speeding up product development.
Benefits
A number of smart coffee machines, bread makers, humidifiers, kettles, and slow cookers have been intelligently transformed. After the products are launched, they are very popular and competitive in the market, and the related consumer feedbacks are much better than other brands.