Business story
Siterwell adheres to the objective of independent innovation, focuses on the field of smart security, and is committed to building a perfect smart security ecosystem by using the Internet of Things technology.
The four security systems of smart fire protection, anti-theft, health, environment is the major competitive products of Siterwell, and the smart security control system is the core of Siterwell. By leveraging the control system and cloud computing, Siterwell can realize the connection of multiple smart devices to enhance the timeliness and controllability of the control system and cloud data center.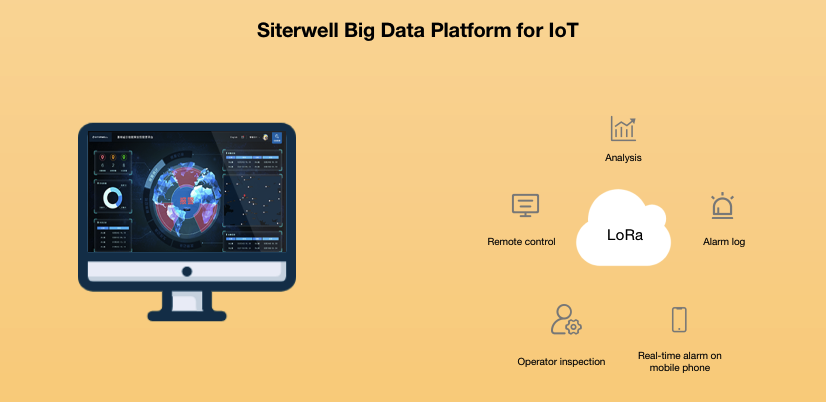 Why choose Tuya Smart
In the field of smart security, the collection and processing of device data are particularly important. By conducting in-depth cooperation with Tuya, Siterwell can establish a set of real-time and reliable big data platforms around its massive devices, so as to leverage the Internet of Things technology to better serve the smart security ecosystem.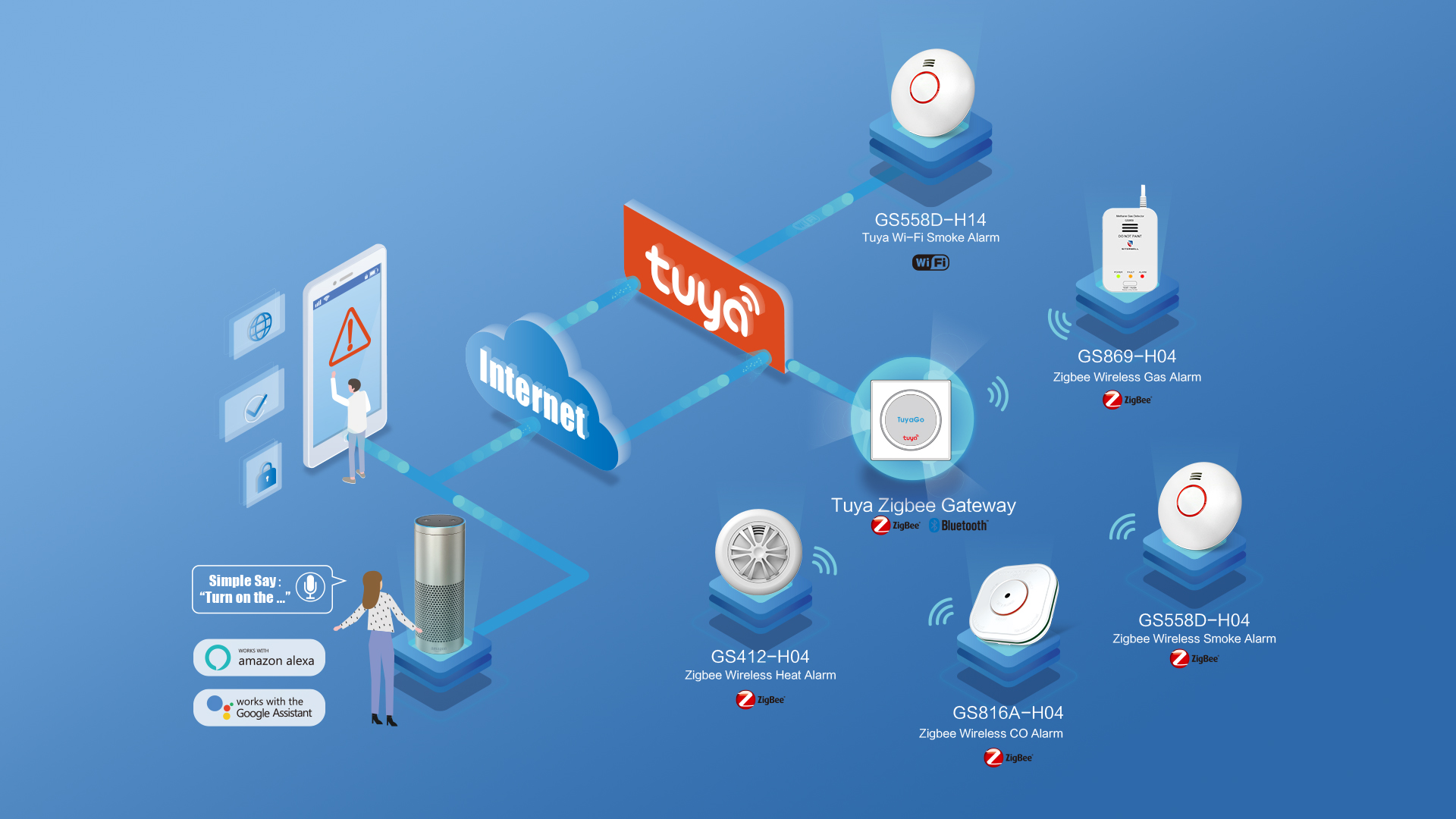 Solutions
Siterwell integrates the Tuya networking module into the main products (such as smoke detectors and temperature alarms) to quickly realize the intelligent upgrade of the product.

Siterwell Cloud Platform regularly calls the API of Tuya Cloud Development Platform, which can synchronize the data of Siterwell equipment in batches and control the equipment remotely.

By subscribing to device status, Siterwell can get prompt notification on device status changes to guarantee the real-time response of the system.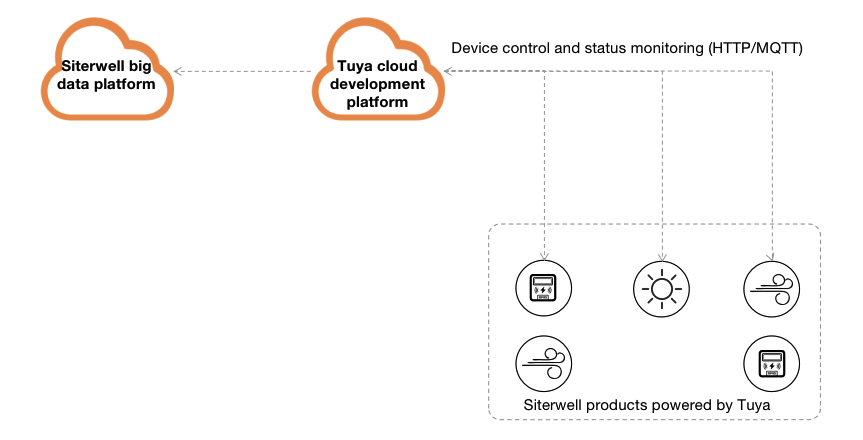 Benefits
Through cooperation with Tuya, Siterwell IoT big data platform has begun to take shape. In the future, Siterwell and Tuya will cooperate on a broader dimension to jointly promote the growth of the smart security industry.