Case introduction: Active House smart building SaaS platform collects data and status of smart devices in the Tuya ecosystem, uses big data technology and data models to perform smart scheduling and control.
Business story
The vision of the Active House Alliance is that all buildings adhere to the Active House principle, which advocates taking architects as the leader and architectural design as the leading factor, making the most of software technology to create a living space that is healthy, comfortable, and environmentally sustainable.
The Active House, DGNB, Leed, Breeam, Well, and PHI are recognized as the most famous sustainable rating systems for residential buildings across the globe.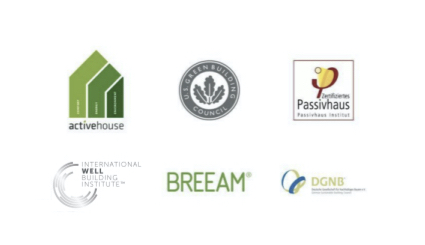 The SaaS platform for smart buildings designed by Active House aims to provide a unified service platform, collect data, and calculate and display the active performance indicators of the sustainable buildings according to the relevant configuration, and the builder can evaluate, refer to, and formulate an optimization plan.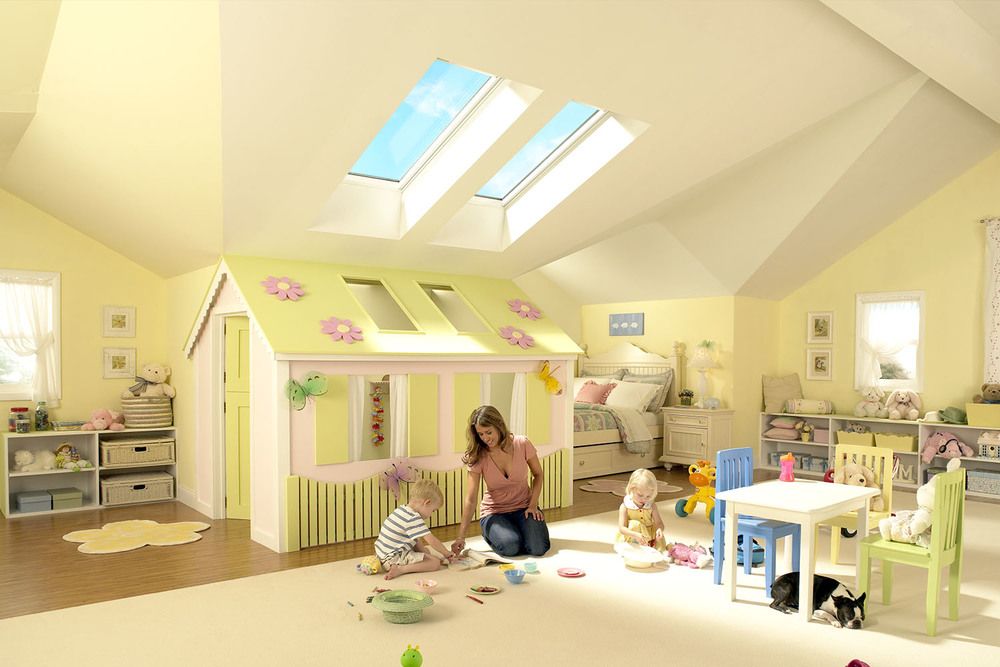 The smart building SaaS platform is developed by AsiaInfo International. As a leading provider of software products, solutions, and services, AsiaInfo is committed to becoming an enabler of digital transformation for large enterprises or organizations. AsiaInfo International has profound technical knowledge in emerging technologies such as 5G, cloud computing, artificial intelligence, IoT, and big data. At present, AsiaInfo has large-scale corporate customers that are involved in energy, radio and television, postal service, finance, insurance, transportation and other industries.
Why choose Tuya Smart
Relying on the years of practice of Tuya Smart in the field of AIoT industry and the abundant smart products of Tuya ecosystem, it has greatly expanded the equipment category and scenarios of smart energy solutions for residential buildings.

The Cloud Development platform of Tuya provides a wealth of services, helping customers to build applications based on industry standards, consequently to monitor, manage, and control IoT devices under the Tuya ecosystem.
Solution
The Active House smart building SaaS platform can collect the parameters and data of smart devices in the Tuya ecosystem, and then convert them into formatted data for consumption by reports, inspection personnel, or alarm systems. Relevant data can be air humidity, temperature, PM2.5, CO2 concentration, building capacity, building energy consumption parameter values ​​of air quality detectors, light sensors, smart water meters, smart meters, and other devices.

By calling the API of Tuya Cloud Development Platform, Active House SaaS platform obtains the data of smart products, completes the analysis and calculation, and then evaluates the active performance of each building.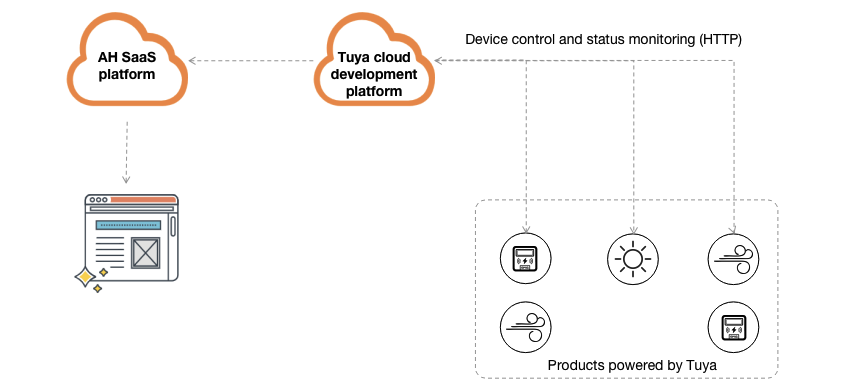 Benefits
Active House uses a radar chart to display the active performance of buildings. The radar chart contains nine indicators, they are daylighting, air quality detection, environmental load, water conservation, active perception, active adjustment, building production capacity, building energy consumption, and thermal humidity comfort.
AsiaInfo International collects IoT device data in the Tuya smart ecosystem, combines big data technology to analyze the collected smart device parameters, and then visually displays it on the Active House radar chart. As shown below.