Service Introduction
The OEM App service allows you to build self-branded Apps online in one stop without needing to set up a technical team or outsource development. You only need to log in to the Tuya Smart platform and configure data online. You can customize brand attributes, such as App functions, logos, and background colors. New OEM App functions will be available with continuous updates of the TuyaSmart or Smart Life App to meet your personalized requirements.
To create an OEM App, refer to OEM App Build Instruction and subscribe to the OEM App service based on the following process.
Service Subscription Process
Step 1: Logging In to the Tuya Smart Platform
Open the Tuya Smart platform login page https://iot.tuya.com/. If you have an account, log in with the account. If you do not have an account, click Sign Up to register for an account and then log in.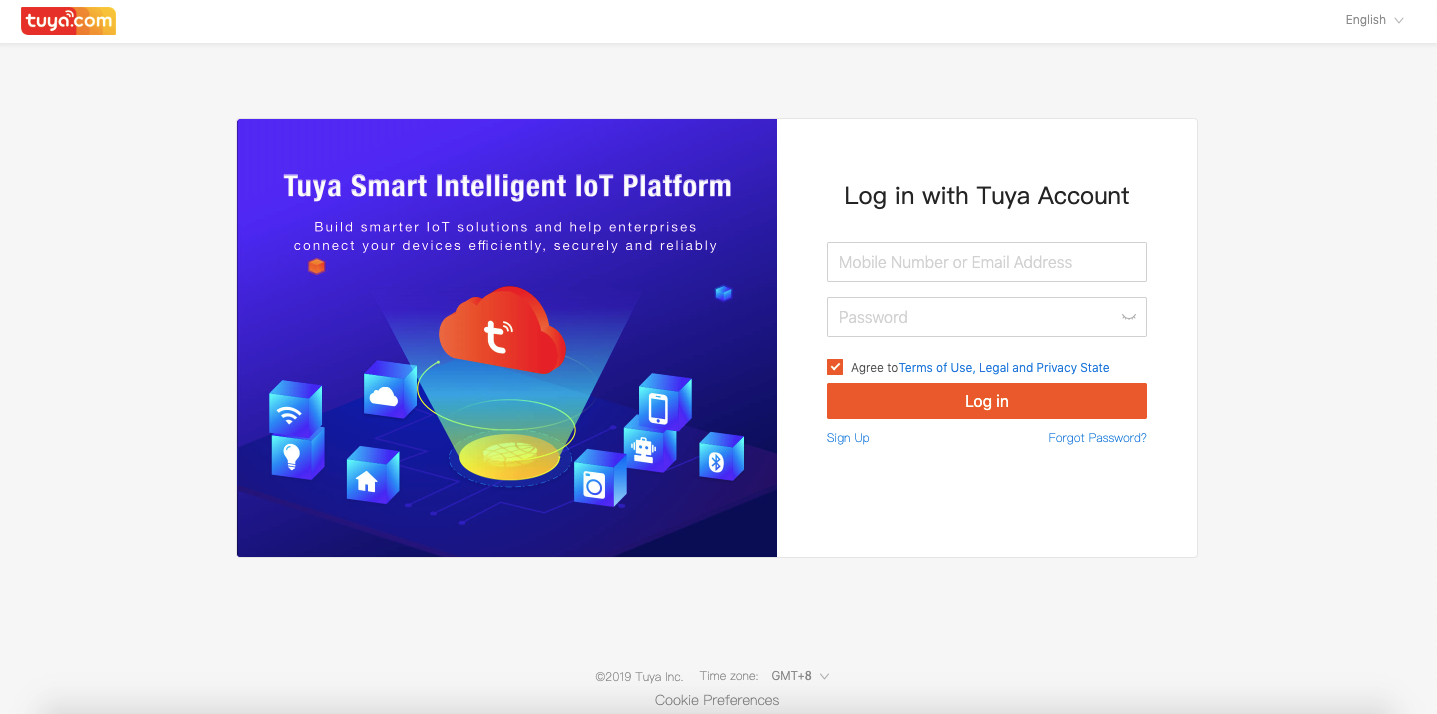 Step 2: Opening the Value-added Service Page
Click Value-added Service on the top of the homepage to open the Value-added Service page.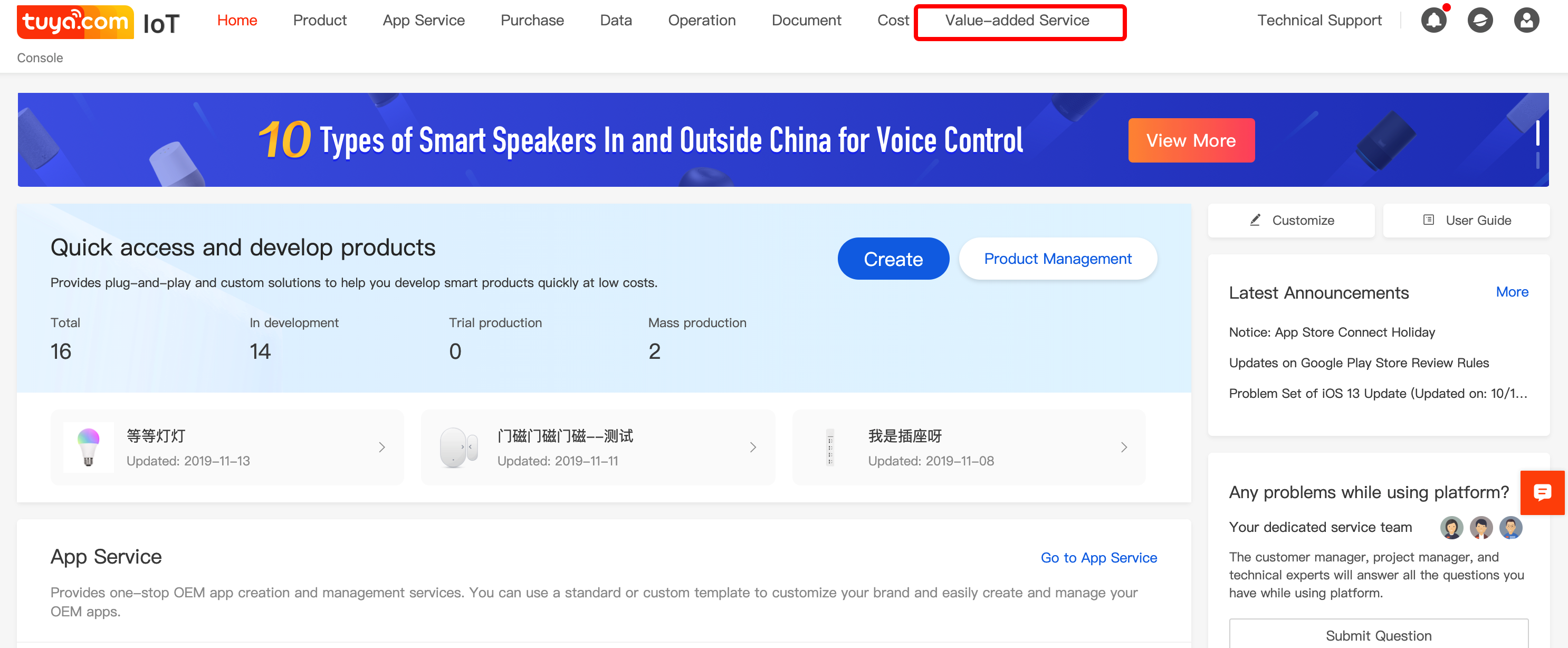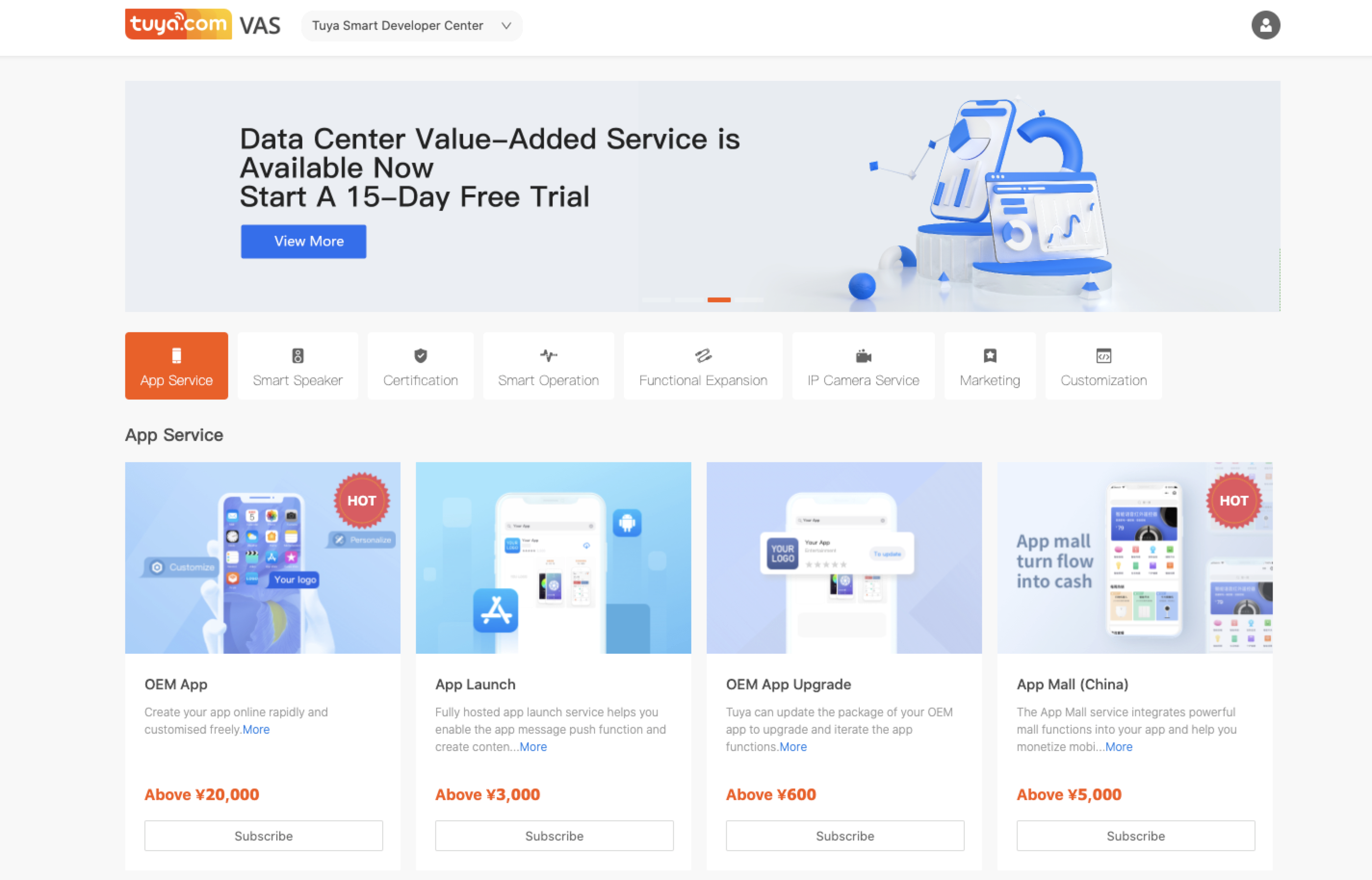 Step 3: Selecting the Required Service
Click App Service from the service categories at the top.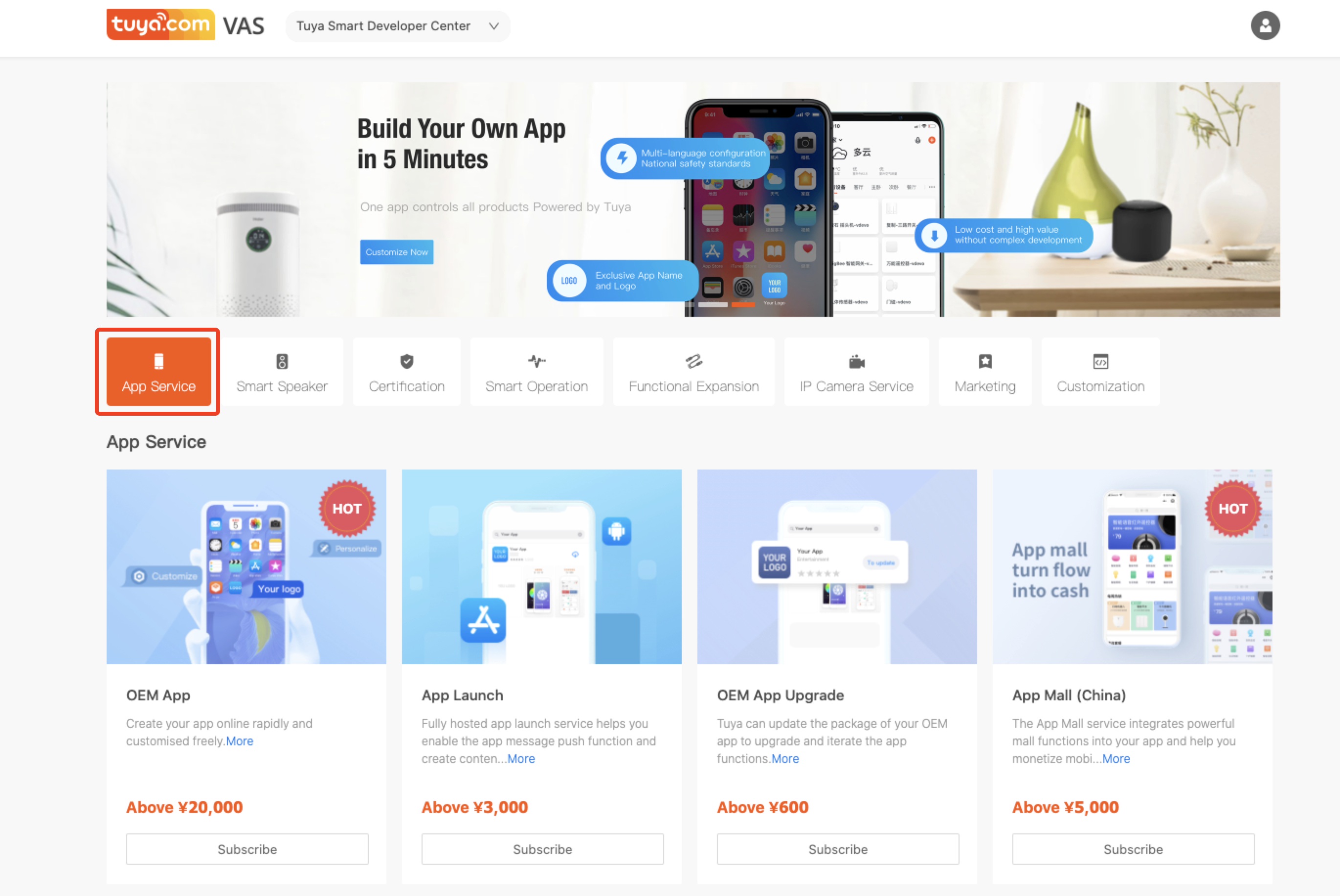 Locate the OEM App service, and click Subscribe to open the Create Service Order page.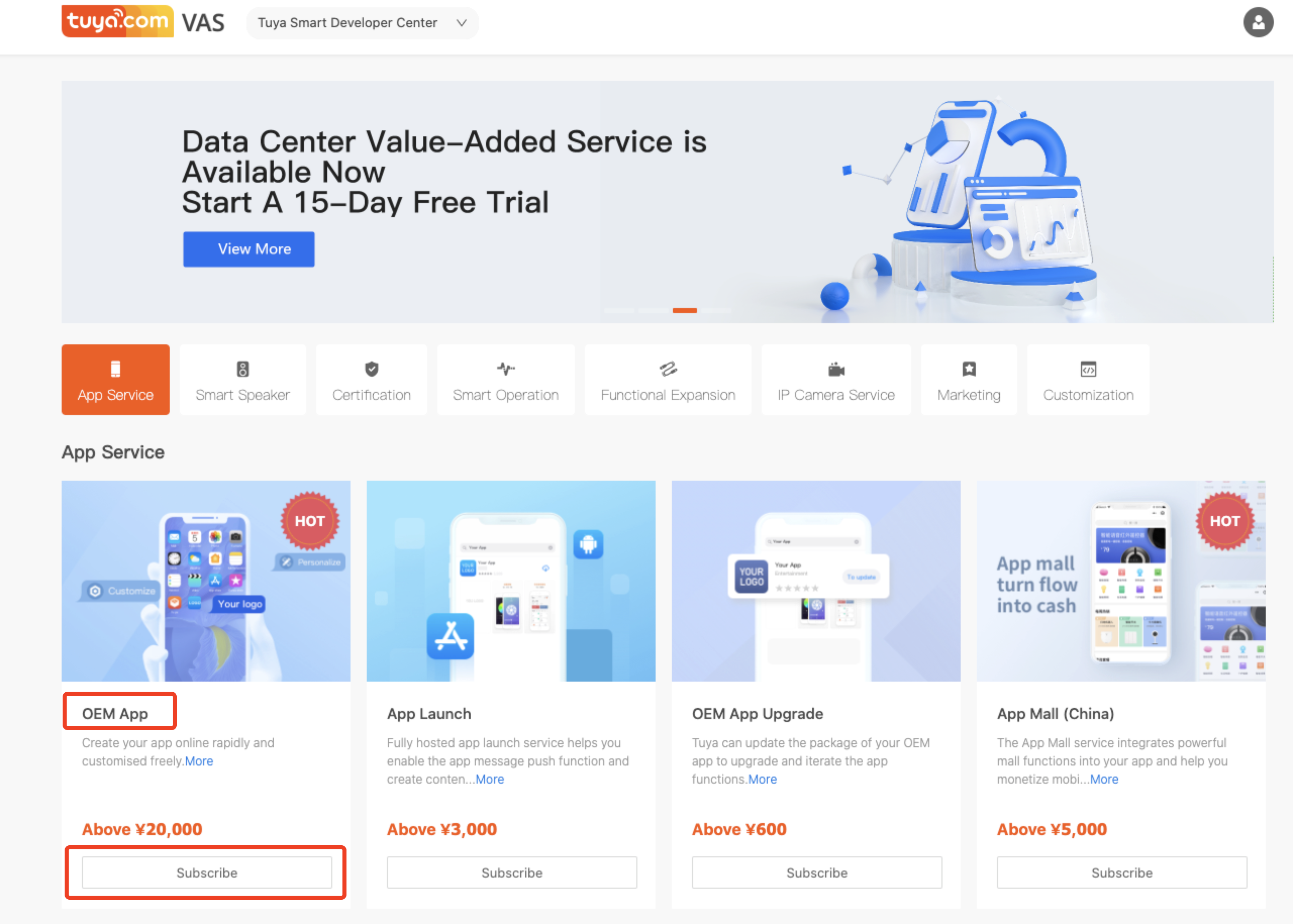 Alternatively, click More or the Service cover picture to view the service details and then click Subscribe to subscribe to the service.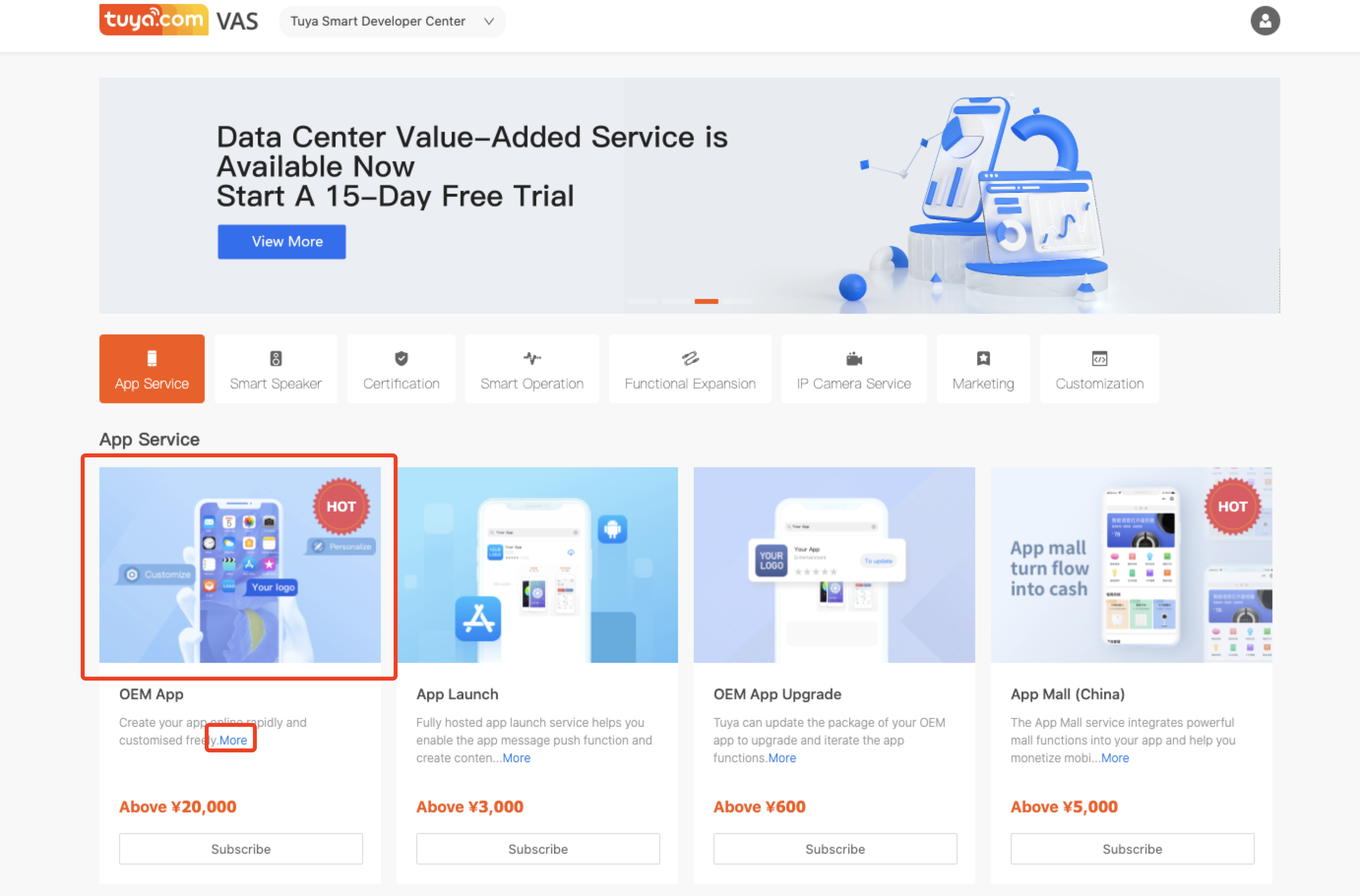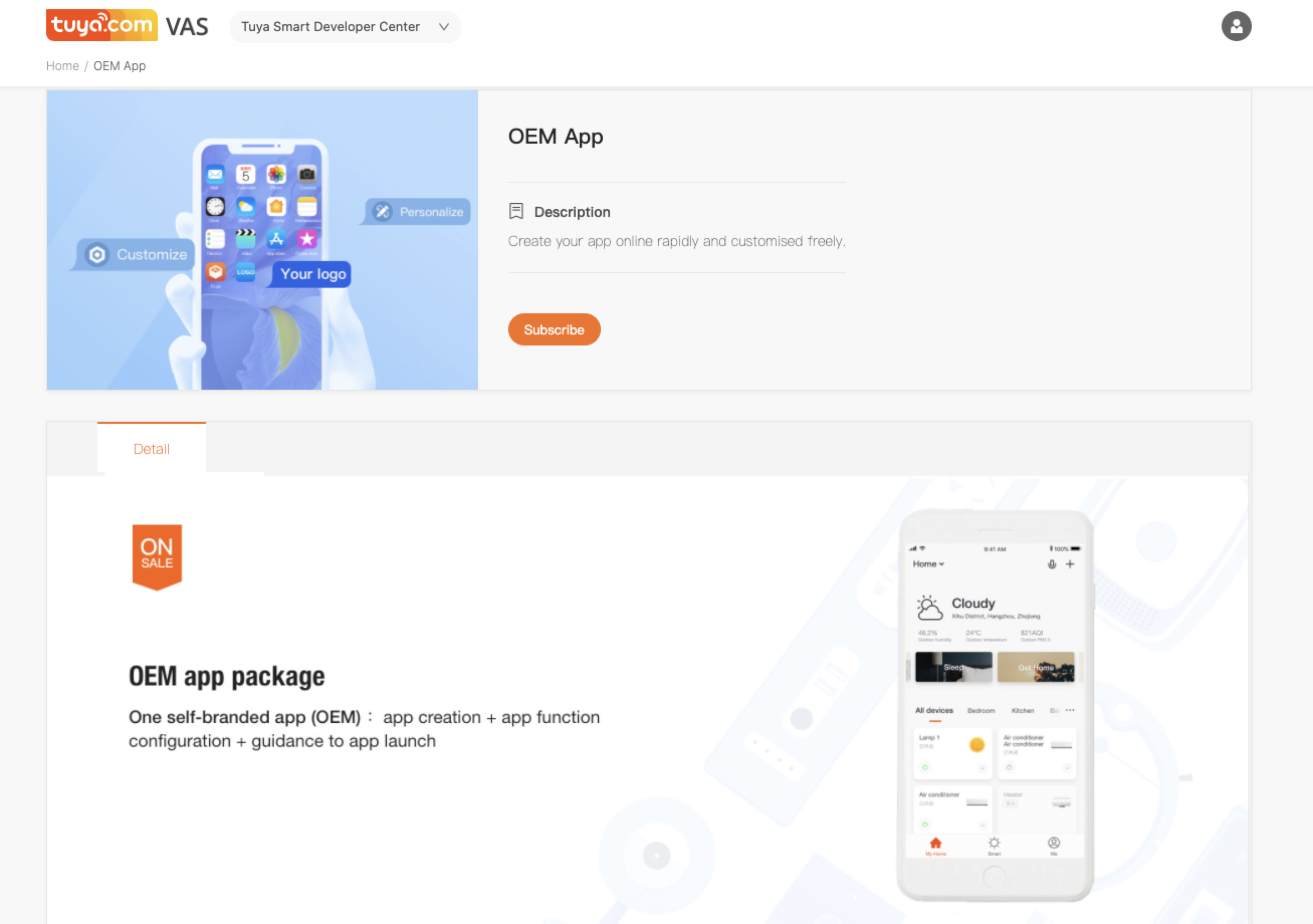 Note: The OEM App creation page also provides an OEM App service purchase entry.
Step 4: Entering Purchase Information
Select a created OEM App.
Click Buy now to pay for your order.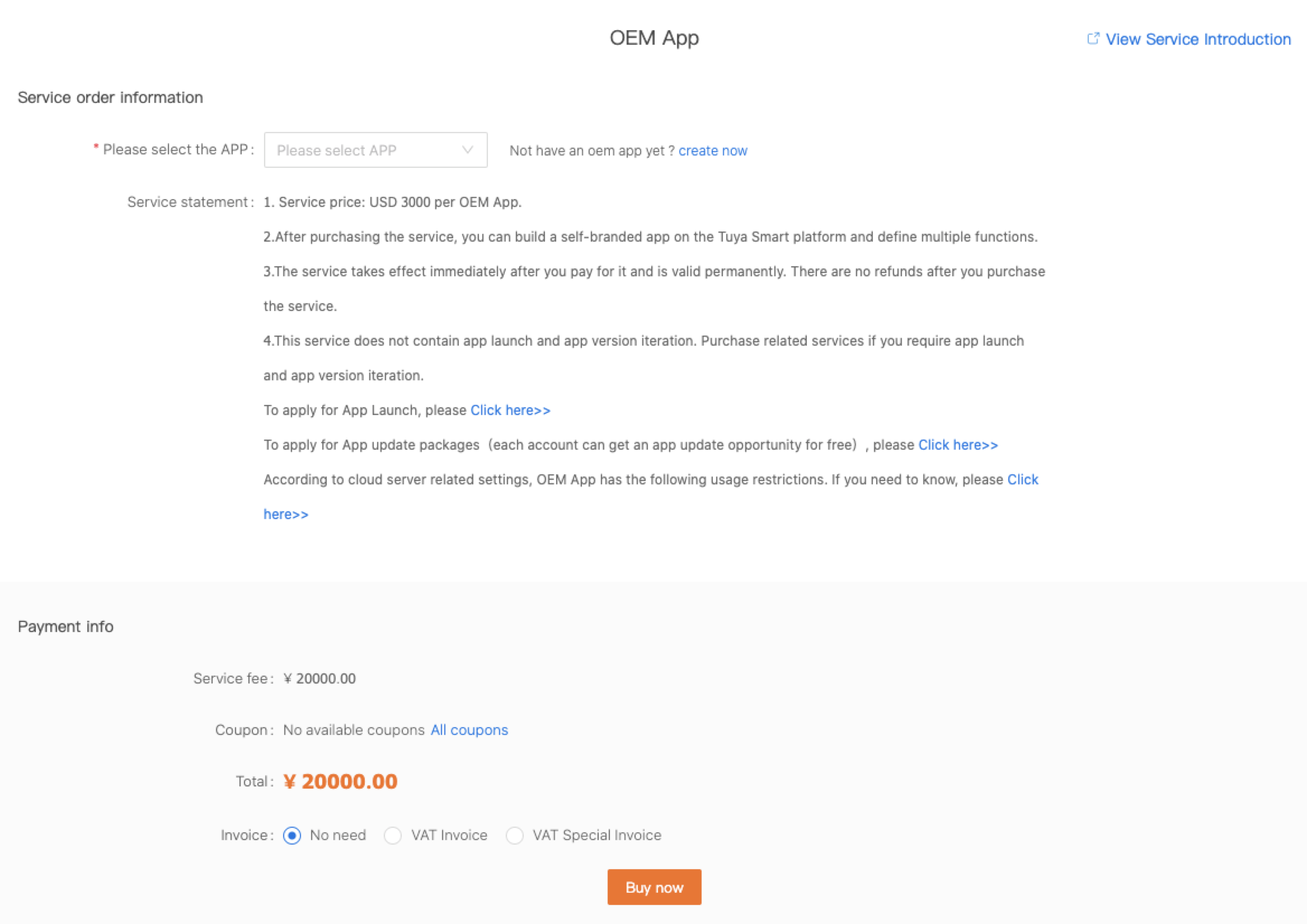 Step 5: Selecting a Payment Method
Select a payment method on the Paypal tab page.
FAQs
For more FAQs, visit https://support.tuya.com/en/help/_list?category=218149