Tuya SaaS No-Code Platform is a platform where you can easily build SaaS applications. Thanks to visualized selection and personalized configuration, you can develop a SaaS application within 15 minutes at the earliest. In the past, it might take several months to complete the development process. You can develop or assemble a SaaS application effortlessly and efficiently.
Core features
Manage SaaS applications
On the SaaS No-Code Platform, you can quickly build SaaS applications. You can create SaaS applications, select SaaS features (micro applications), and also configure SaaS domain names, menu styles, theme colors, and other personalized content.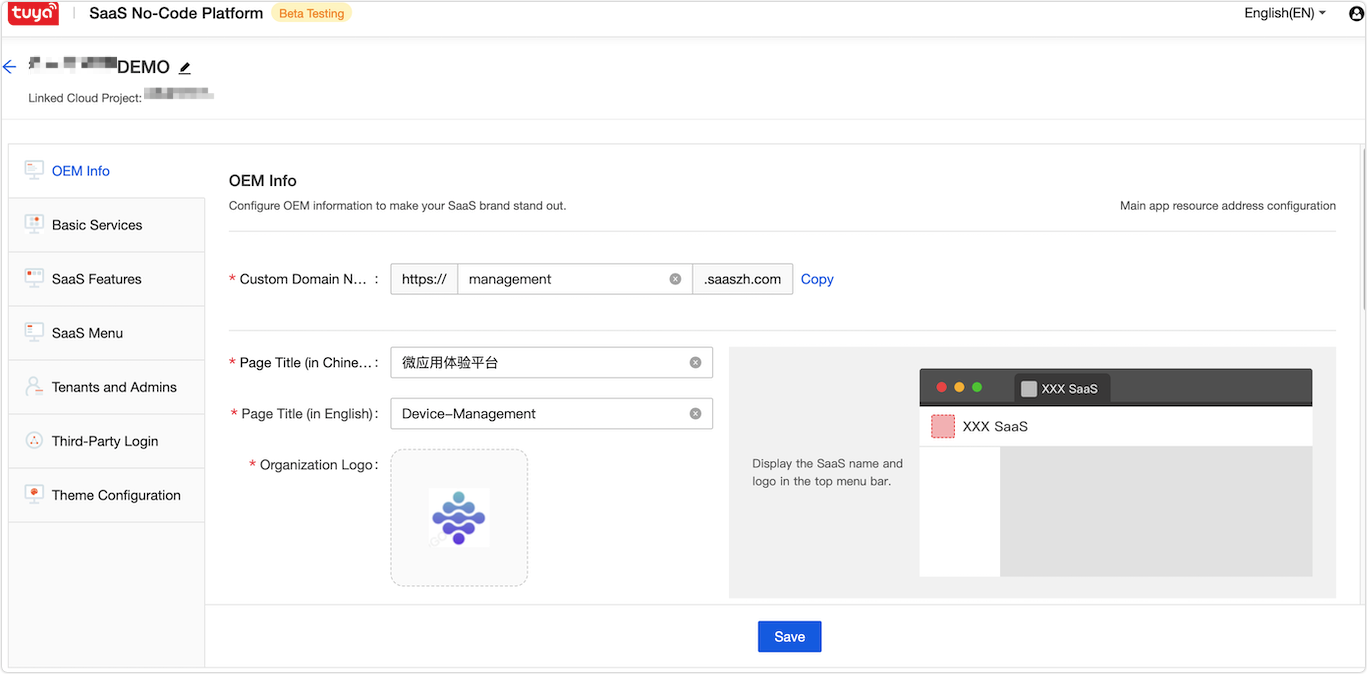 Manage micro applications
On the SaaS No-Code Platform, you can manage the content and version of micro applications.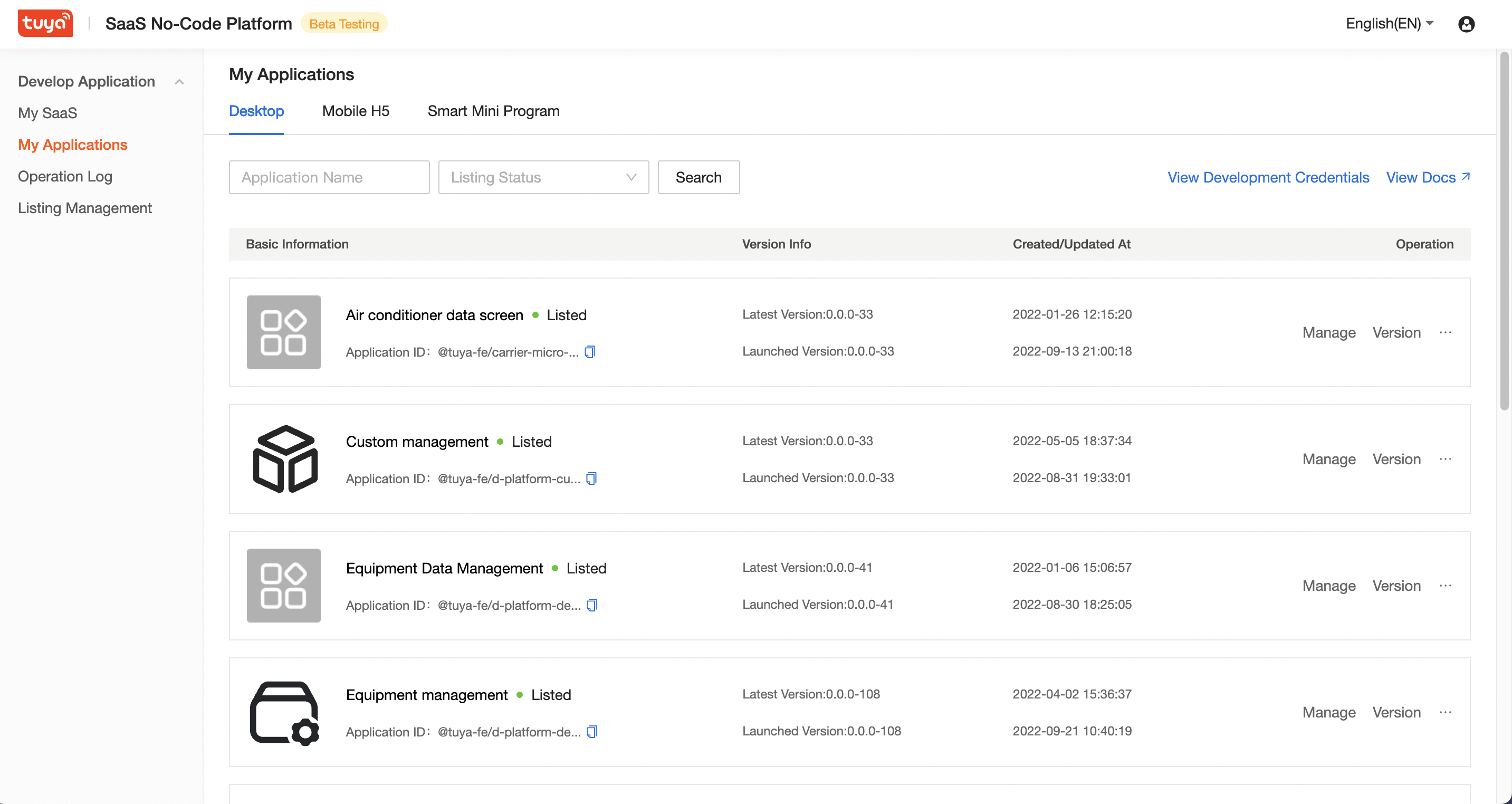 Use cases
On the SaaS No-Code Platform, you can build various types of applications for specific scenarios. The following shows several examples.
Smart lighting SaaS
Set up smart lighting in parking lots.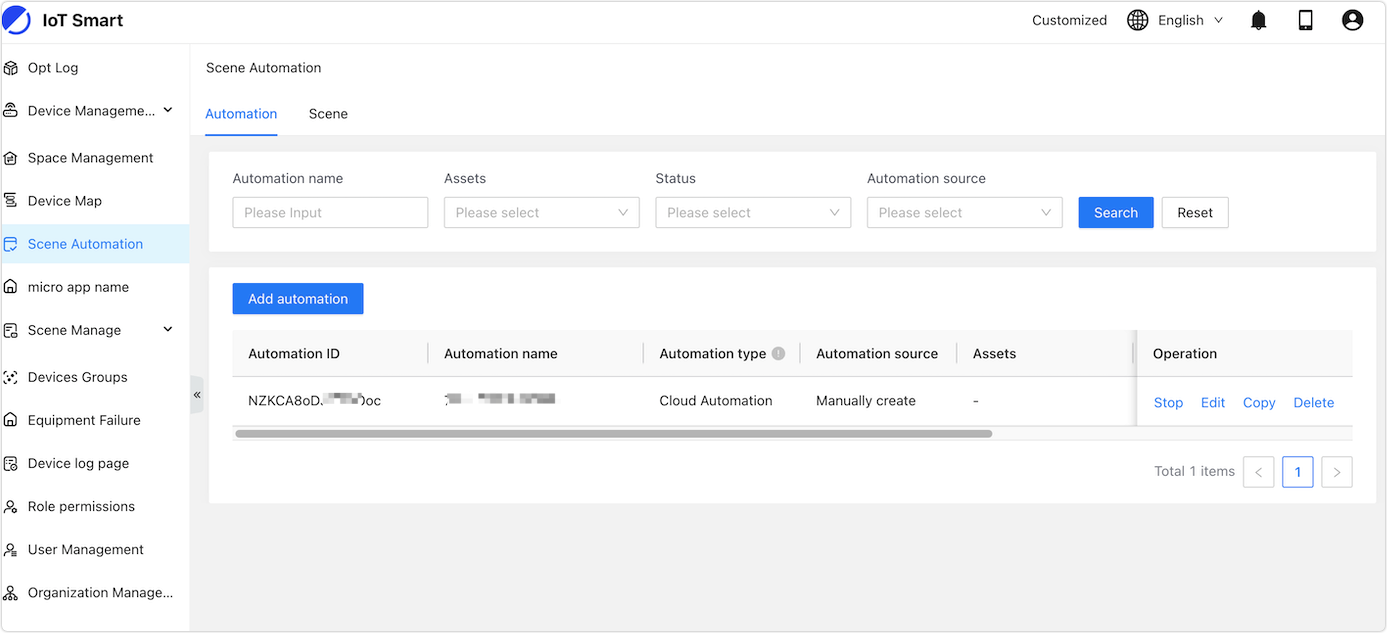 Building environment management system
Create all-around environmental monitoring and management systems for commercial buildings (such as offices and hotels), medical spaces, home spaces, engineering spaces, and more indoor spaces.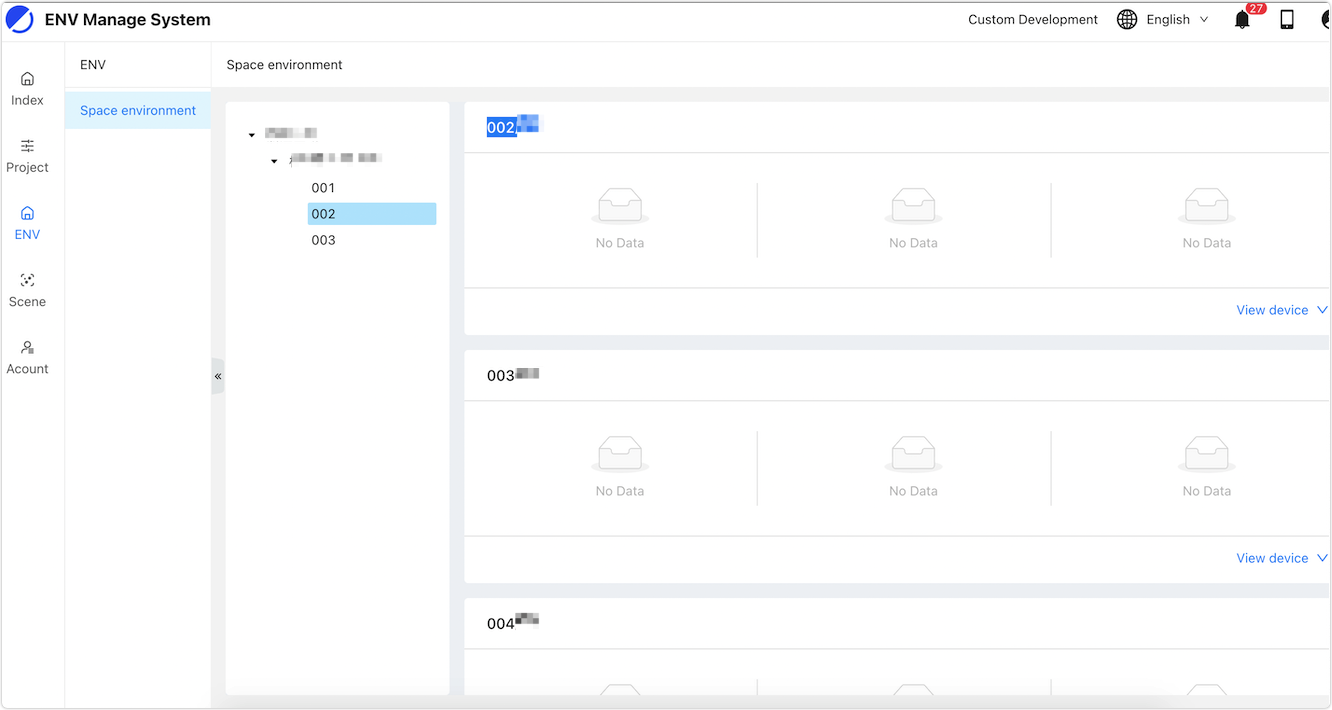 Circuit breaker management system
Centrally manage circuit breakers in bulk located at places such as transformer rooms and buildings, supercharged by energy measurement, remote management, and troubleshooting.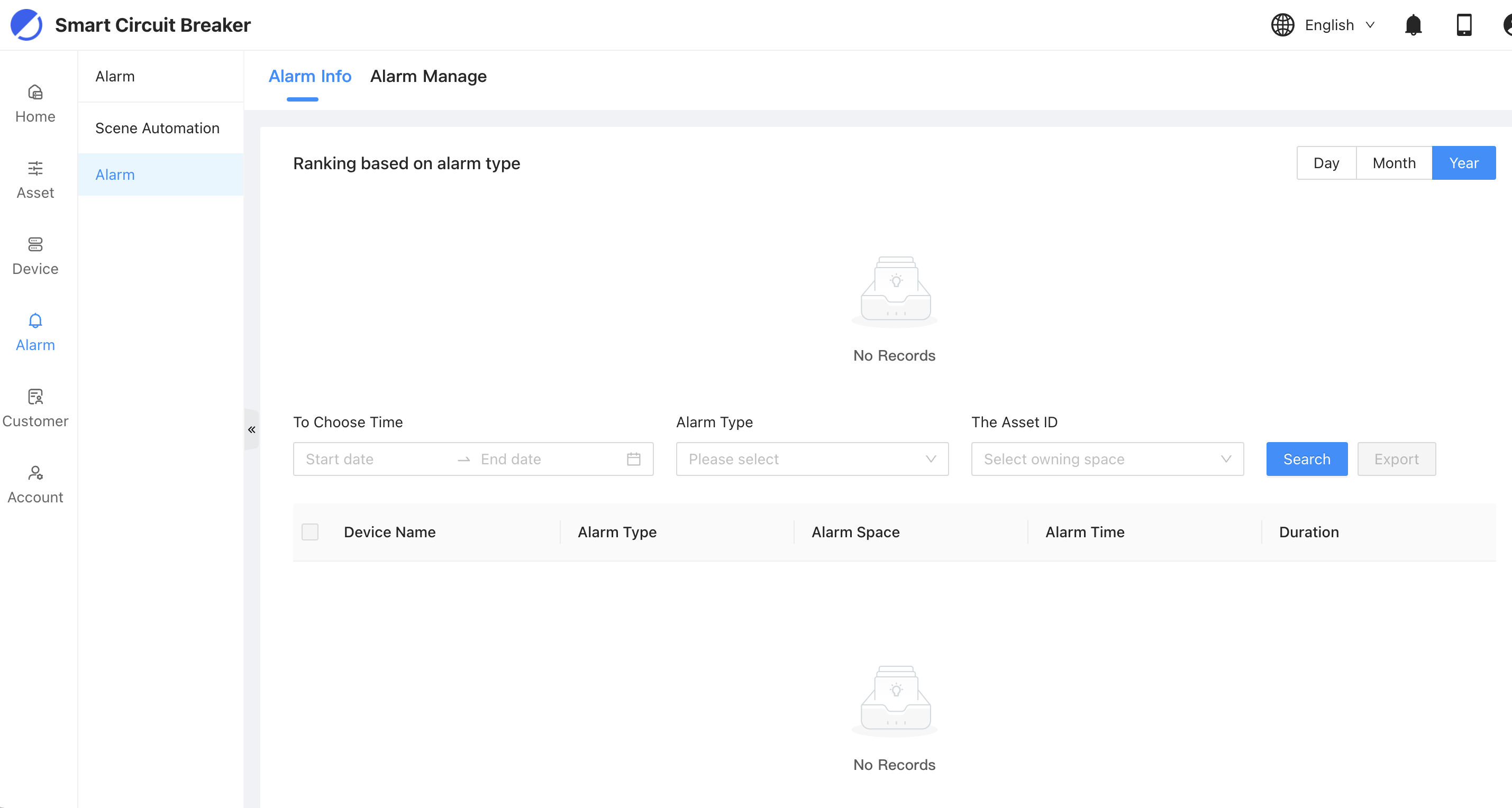 Integrate with IoT PaaS platform capabilities
Based on Tuya IoT PaaS services, you can quickly build SaaS solutions, expand customers and implement their requirements faster, and dive into the huge market of IoT software applications.