The software development is based on Arduino to achieve protocol interaction between MCU, sensors, and modules. Firstly, the communication between the MCU and the module can be adjusted to realize network configuration of the App, and the MCU data is transmitted to the App.
Step 3.1: Environment setting up
For detailed instruction on environment setting up of sandwich development board, see MCU Development environment setup.
The preceding reference talks about how to add the ST development board to the Arduino IDE, and integrate the STM32CubeProgrammer to realize the compilation and download function. You must read it carefully.
Step 3.2: Downloading the development kit
Create a project, and then refer to the tutorial for transplanting the Tuya MCU SDK development kit MCU Quick Start for more information.
During the creation of the product, you must choose Security & Sensors > Contact Sensor > Custom > Contact Sensor, shown as follows. When the MCU is connected, select a custom solution before downloading to the MCU development package.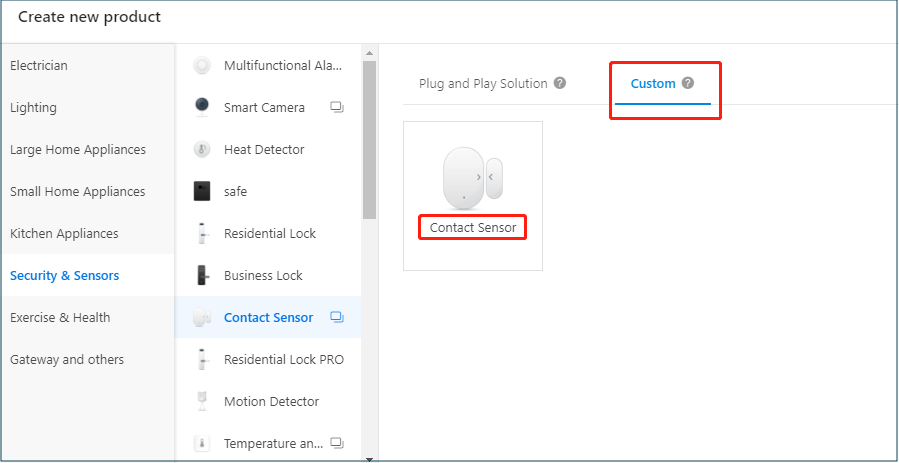 The function is selected according to your own needs. Here, the basic function DP recommends that you select the door sensor, fault alarm, and battery level.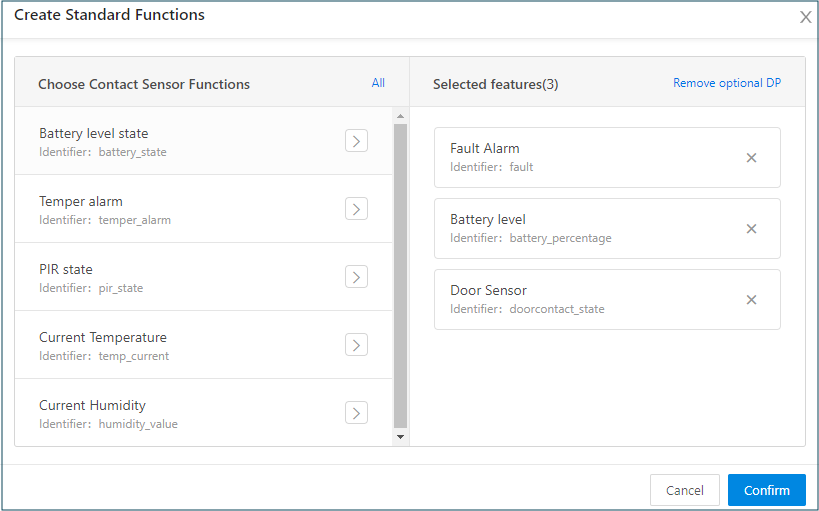 When choosing the firmware, note that the default firmware of the Wi-Fi module is general firmware, rather than the low-power firmware. You must change the power consumption type to standard power consumption. The firmware selects standard general firmware before you can download to the relevant MCU development kit.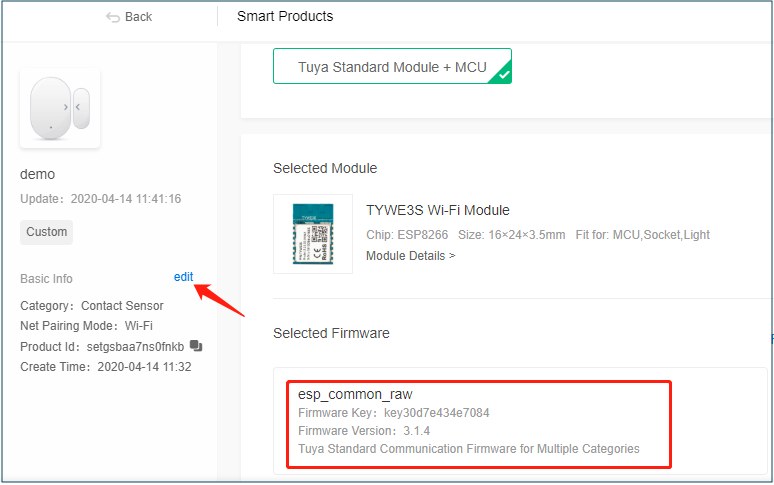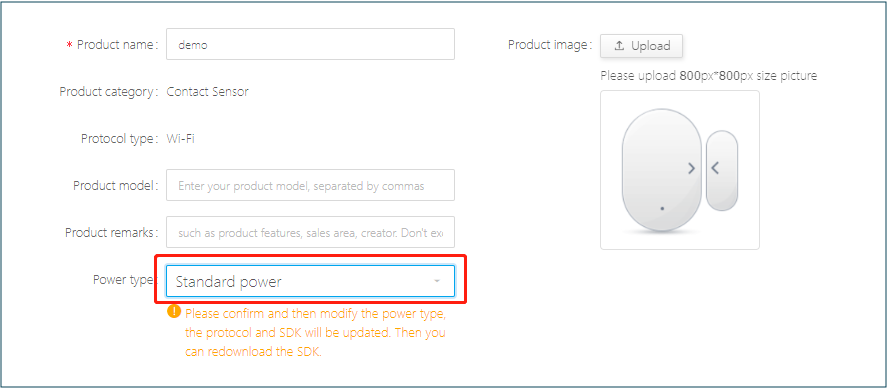 Step 3.3: Porting and debugging
For detailed instruction on migration and debugging, see MCU Quick Start.
Note: After successful transplantation, you will see the selected product panel. Next, you must write the logic code to get the state of the reed switch.