This topic describes the business process and time series relationship during the control of an infrared air conditioner.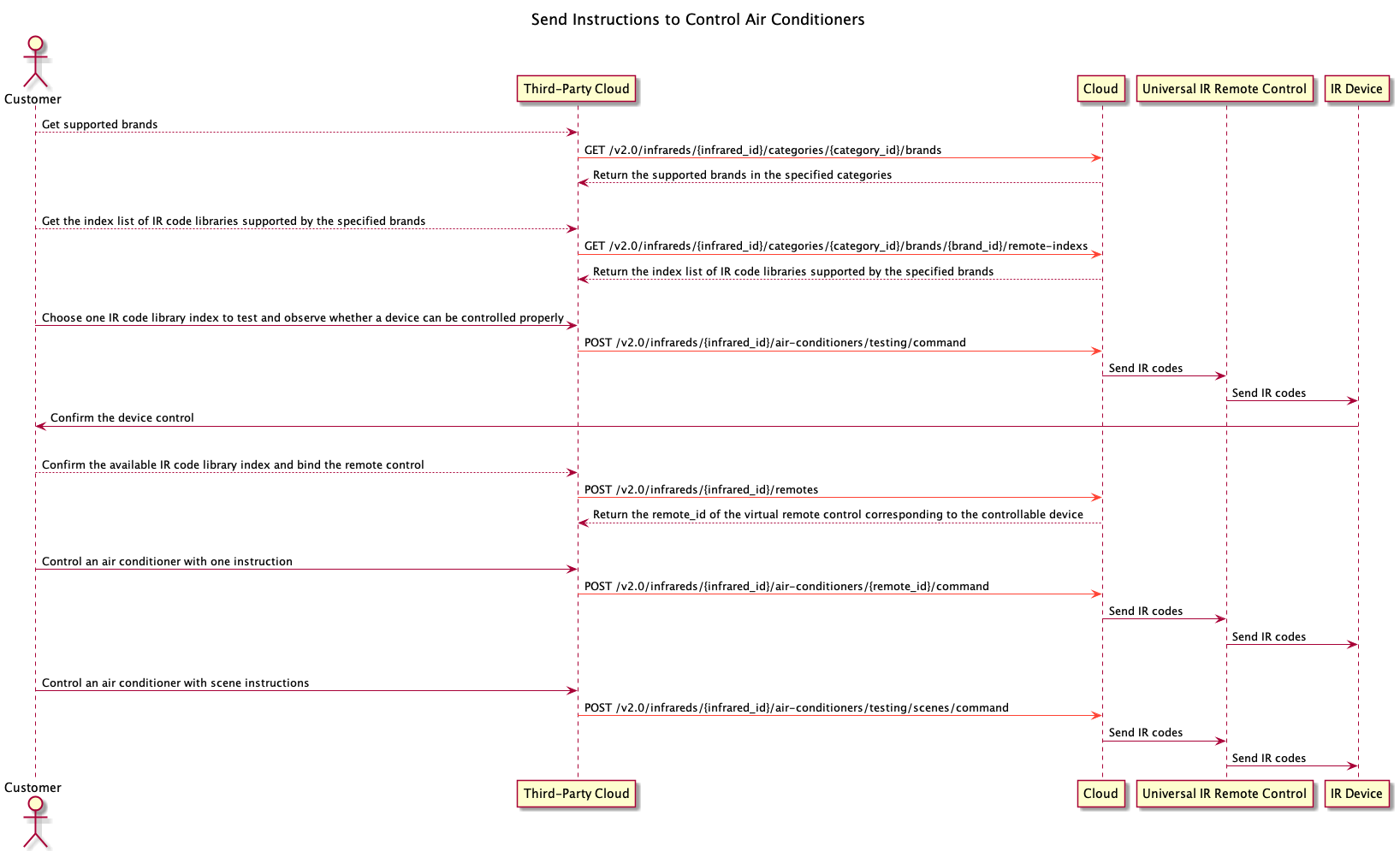 Business process
Things to note
The air conditioner remote control only supports standard IR commands stated in the above-mentioned API documentation and does not support non-standard commands.

The following are the specified IR command sets for air conditioners.

Parameter
Type
Description
Required
power
Integer
The power supply. Valid values:
–
mode
Integer
The working mode. Valid values:

0: cooling mode
1: heating mode
2: automatic mode
3: wind supply mode
4: dehumidification mode

Some air conditioners do not support all of these modes.
temp
Integer
The temperature. Valid values: 16°C to 30°C.
–
wind
Integer
The wind speed level. Valid values:

0: automatic
1: low speed
2: medium speed
3: high speed

Some air conditioners do not support all of these speed levels.

Regarding the universal IR open capabilities, the multi-condition control mentioned in this topic does not support these air conditioner brands: Hisense, Daikin, Jumbo, and Godrej, or these remote control IDs: 7421, 1553000083, and 1001779.