How to port Tuya Beacon SDK?
See Port SDK.
How can I get the free licenses?
Create a product on the Tuya IoT Development. Go to Hardware Development and select a module. Click Get 2 Free Licenses and follow the instruction to get the license.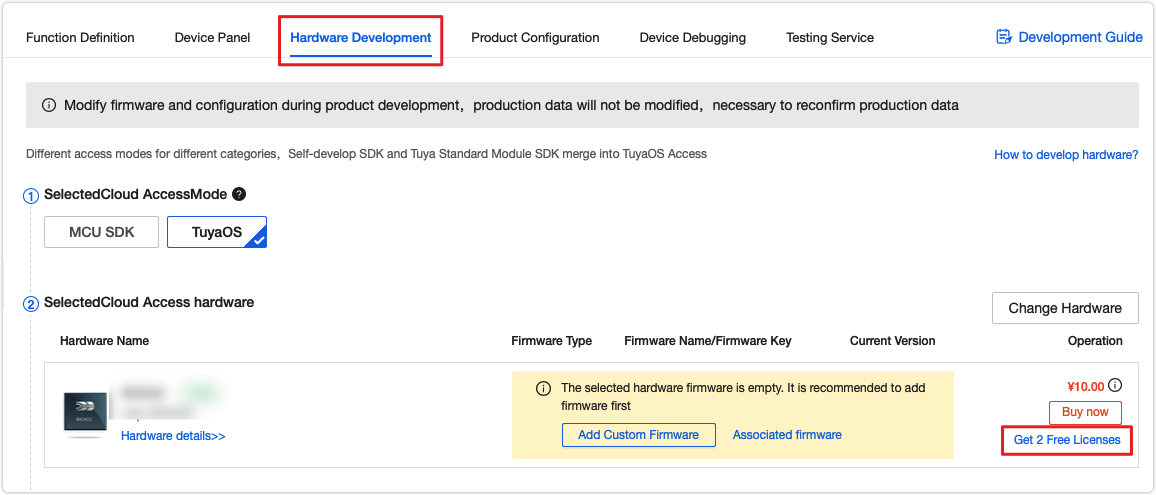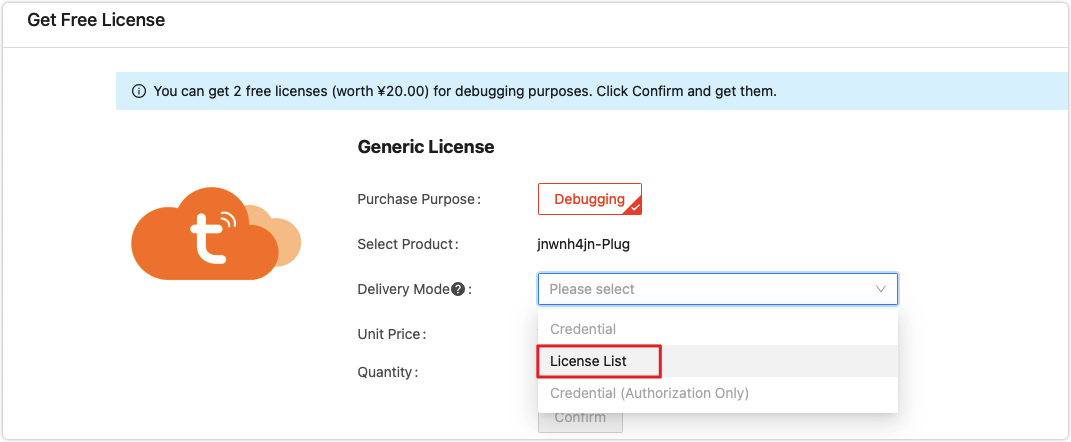 How does data reporting and sending work?
For more information, see Application Development.
Why can't my device be found by the mobile app?
Follow the steps below to troubleshoot this issue.