This topic describes the pet camera solution for smart pet feeders. Built on top of the IP camera, the pet camera enables features including feeding schedule, manual feeding, feeding record, and voice message recording.
IPC features
Audio and video
View live video with audio from the mobile app.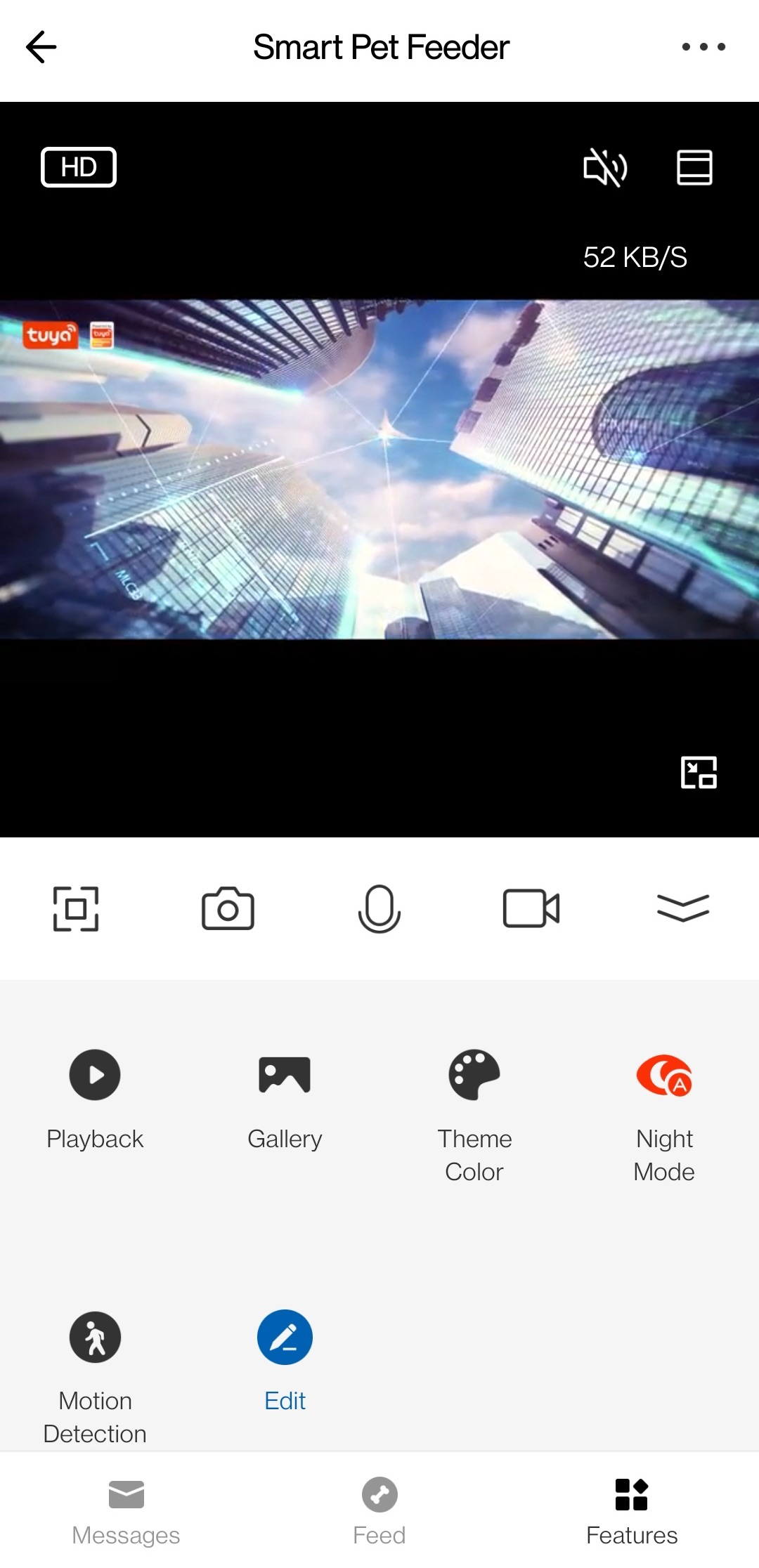 Full screen

View live video in landscape mode.
Take pictures

Tap the camera icon to take a picture during a live video stream. Tap Gallery to view or share pictures.
Video chat

Tap the microphone icon to start a video chat with the visitor during a live video stream.
Recording

Tap the video recorder icon to record a clip of the live video. Tap Gallery to view or share clips.
Playback

Tap Playback to view videos saved on the SD card during a live video stream.
Gallery

View pictures and clips taken from a live video stream.
Theme color

Change the color of the control panel to dark mode or light mode.
Night mode

This feature applies to cameras with IR night vision. Tap Night Mode to turn on or off night mode or enable auto night mode.
Motion detection

With motion detection enabled, whenever the motion of the pet is detected, the camera will take a picture and send a message to the user.
Pet feeder features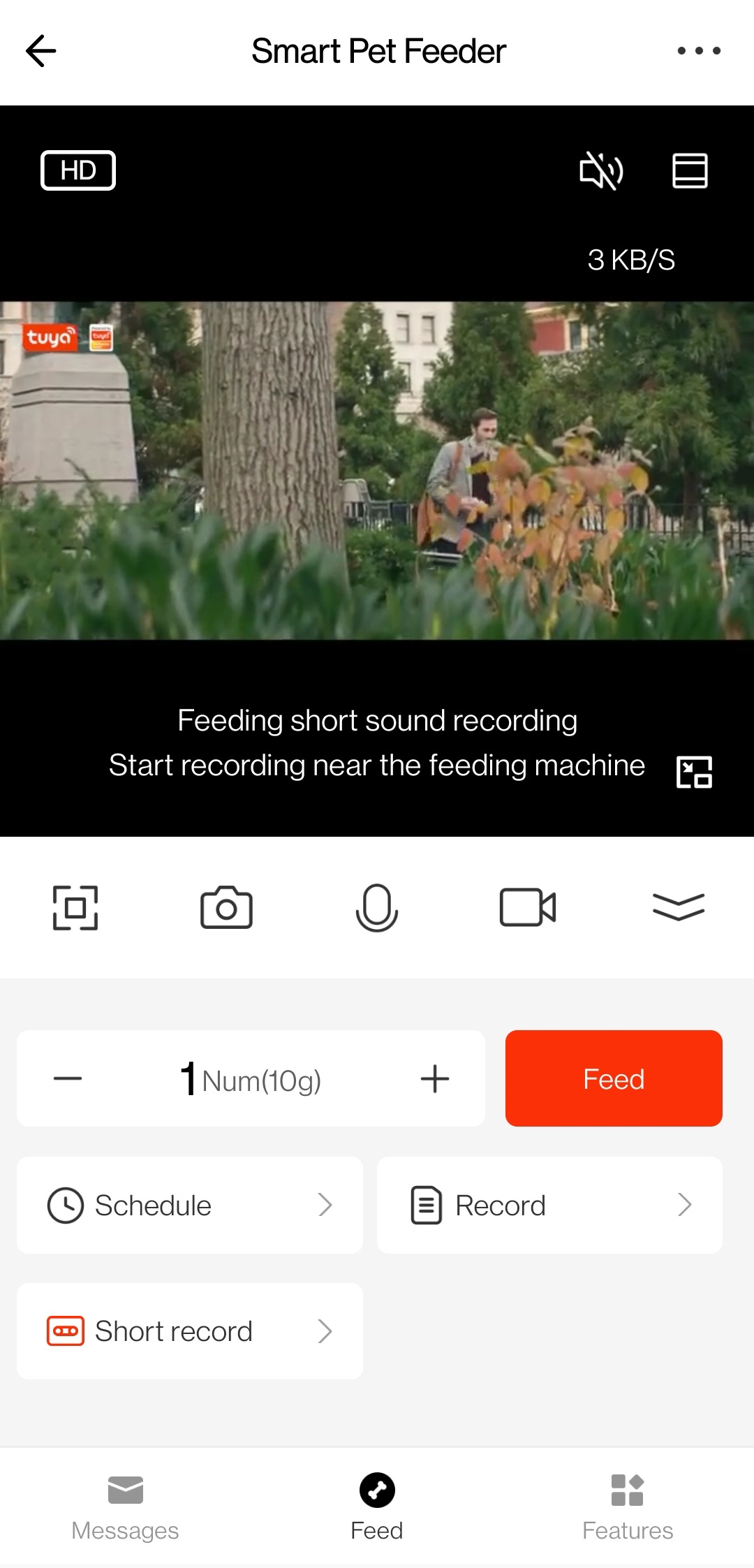 Feeding

Select the feeding portions and tap Feed to dispense food.
Feeding record

Tap Record to view the feeding history.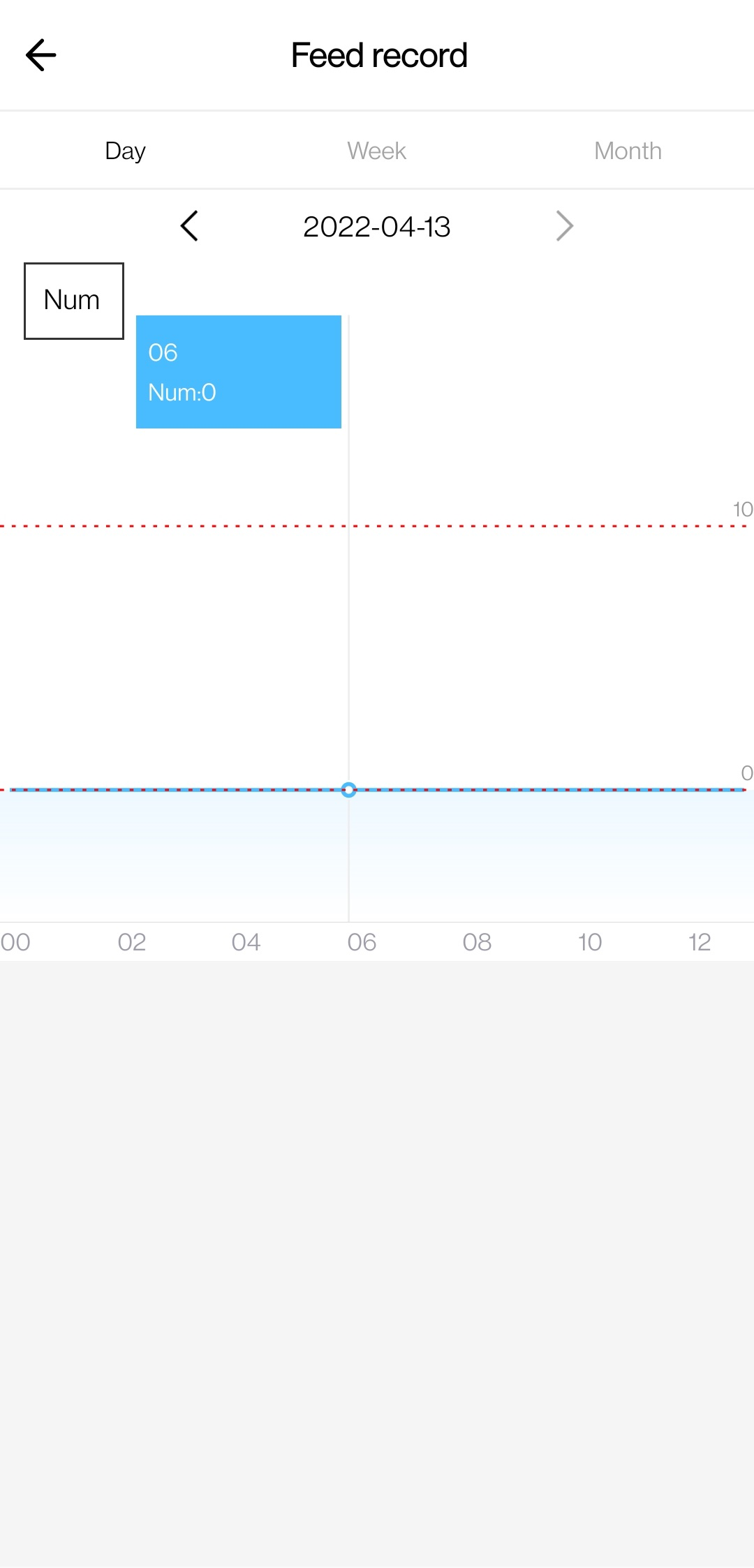 Voice message recording

This feature applies to pet feeders with microphones. Tap Short Record to record a short audio message that is played at mealtime to get the pet's attention.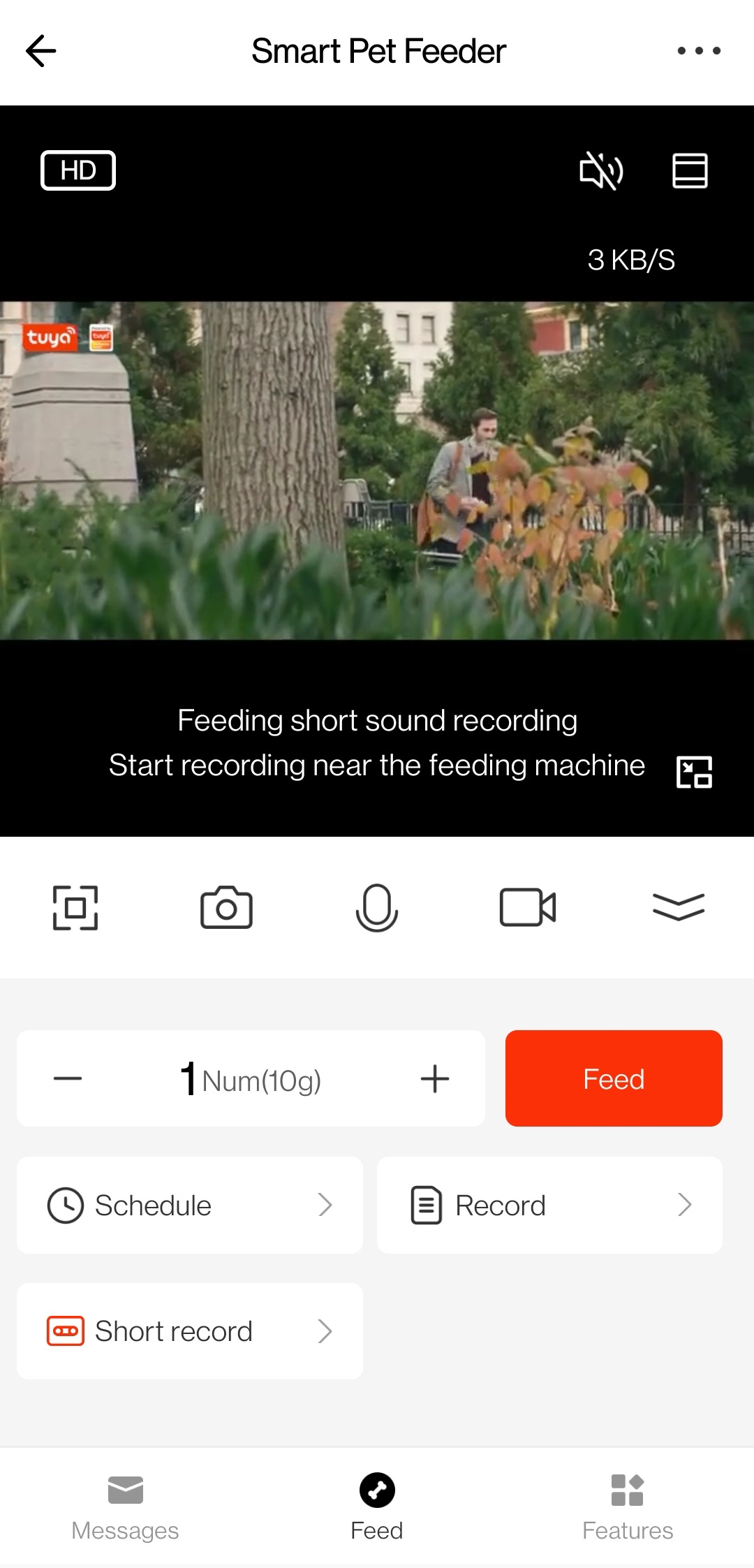 Feeding schedule

Set feeding schedules to automatically dispense the right amount of food at the right time.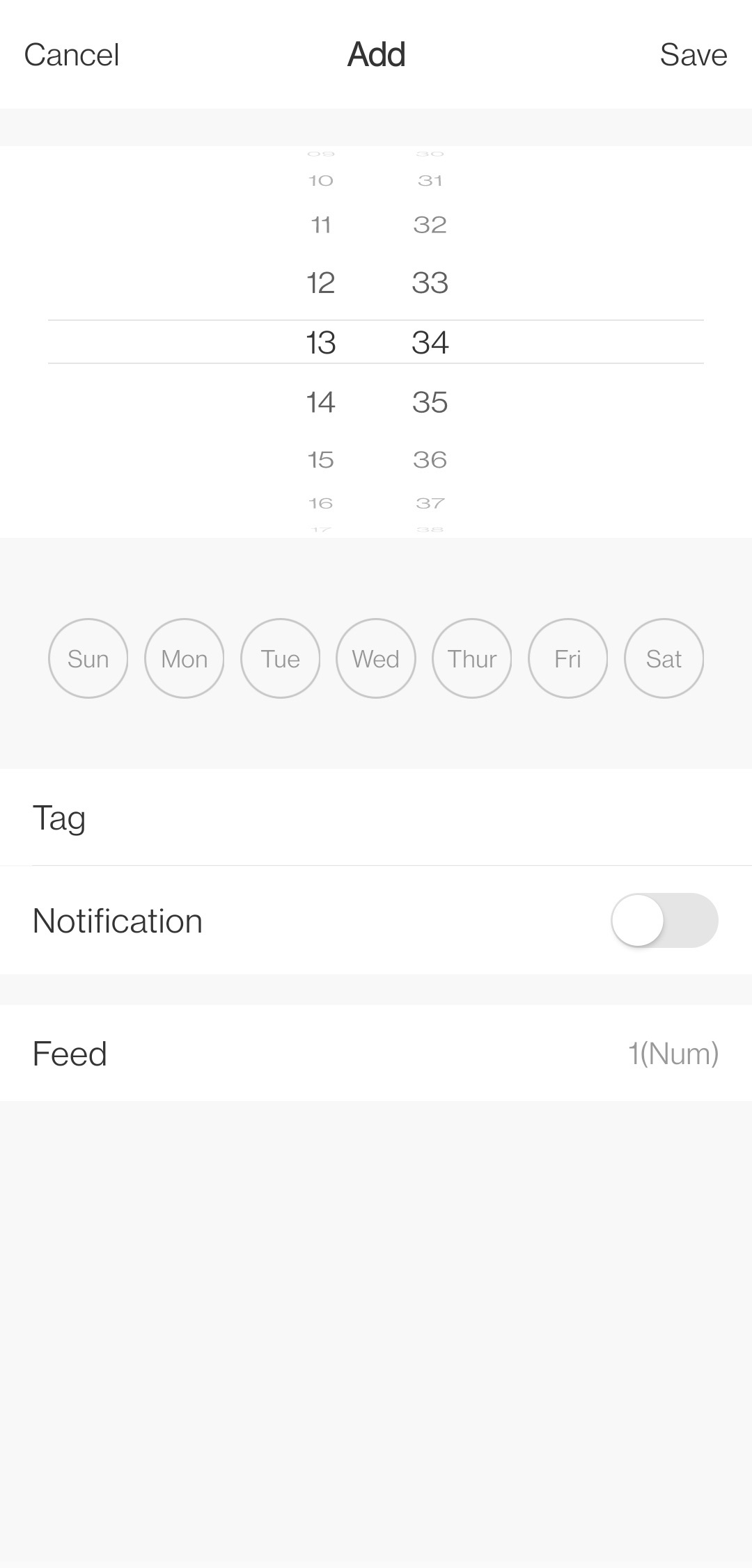 Try out features
Scan the following QR code with the Smart Life app (v3.24.0 or later) to try out the features with a virtual device.