This topic describes the function of Overview. It provides you with the data analytics process and resource usage.
You can monitor the resource usage by RCU usage and storage usage.
Process
Data integration: You can configure data sources from products and cloud development or other external data sources.
Data processing: With low-code or pro-code development, you can convert your data by filter, aggregation, and dimension association. You can also deploy the machine learning algorithm to make predictions.
Data storage: You can store your data in different forms as per the scenario. You can also forward your data in the form of a message queue.
Data services: You can customize APIs for your stored data. You can call the data to the panel or a third-party app.
Data asset overview

Displays data sources, data tasks, data tables, and data services of all your projects.
Project list


Displays your projects created in the current data area. You can select and enter a project here.
Current resource usage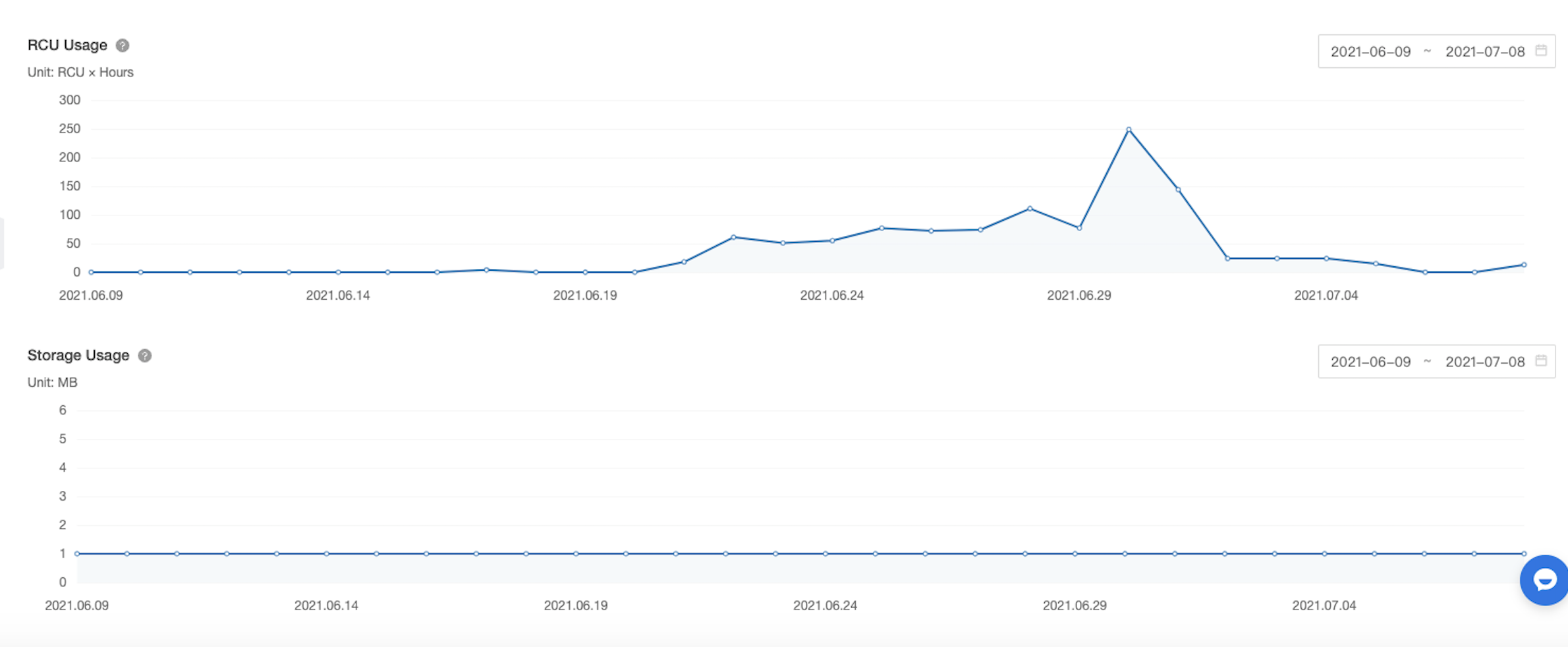 Displays your RCU usage and storage usage.
RCU usage: It shows the usage trend of real-time computing units (RCU) for all tasks in all projects. One RCU provides 1 vCPU and 2 GB of memory. It is billed by the running time of each RCU. Running time of less than one hour will be rounded up to a full hour.

Storage usage: It shows the total storage of all tasks in all projects.