With the service of cloud recipes, you can achieve the recipe management feature for your product. The device can automatically finish cooking according to the preset recipe and cooking conditions.
Service description
Support various cooking devices
All devices that support customized cooking can use Tuya's cloud recipe service. Currently, Tuya's all-in-one app panels support the following products:
Air fryer

Rice cooker

Blender

Sous vide cooker

Cooker

Coffee maker

Electric pressure cooker

Oven

Integrated kitchen

Juicer

Dehydrator

Induction cooker

Bread maker
Store recipes in the cloud
All recipes are stored in the cloud, so your devices can update the recipes at a low cost without hardware updates.
Log in to the Tuya IoT Development Platform, and choose Operation > Cloud Recipe in the left navigation bar. You can manage your recipes, banners, and more for your device in its subcategories.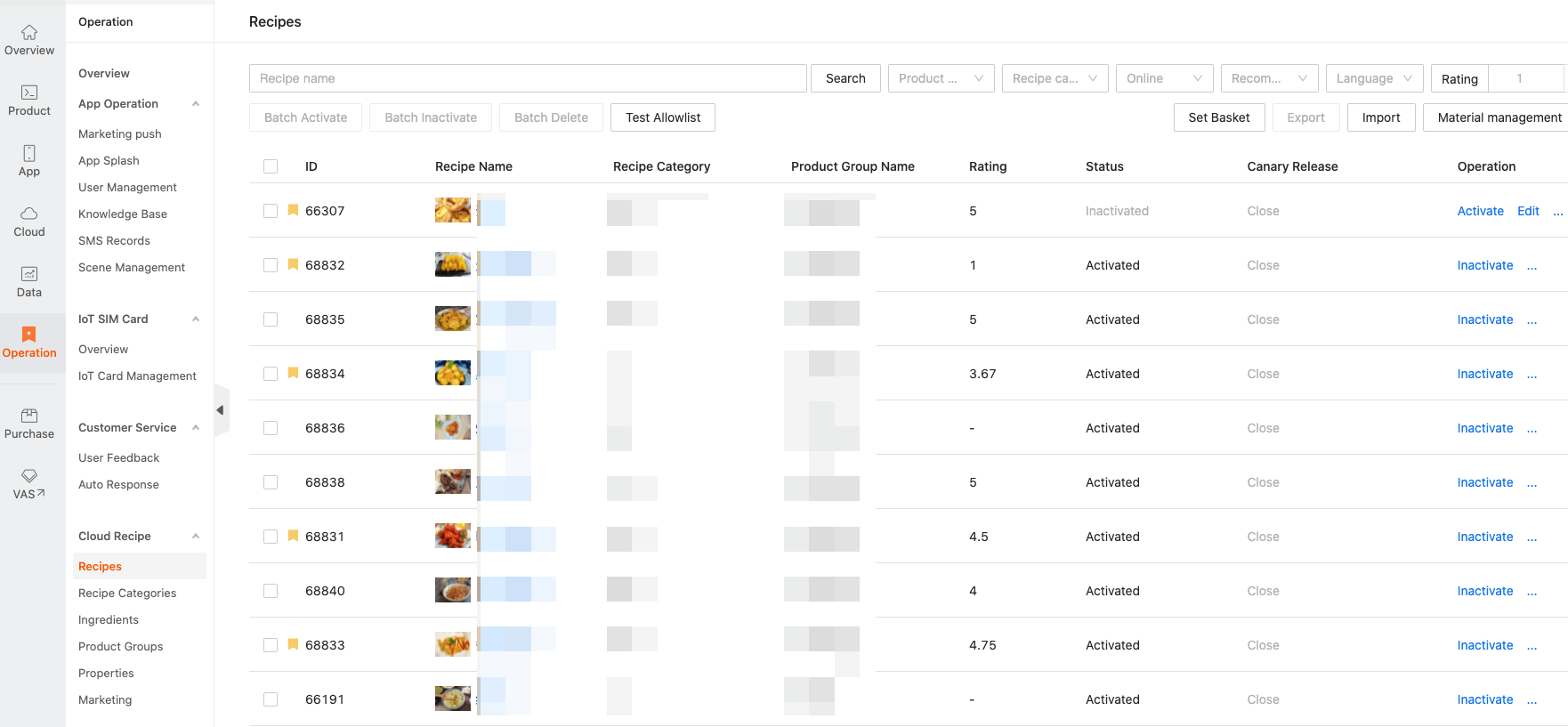 Fast develop the panel
Multiple all-in-one panels are provided to speed up product development.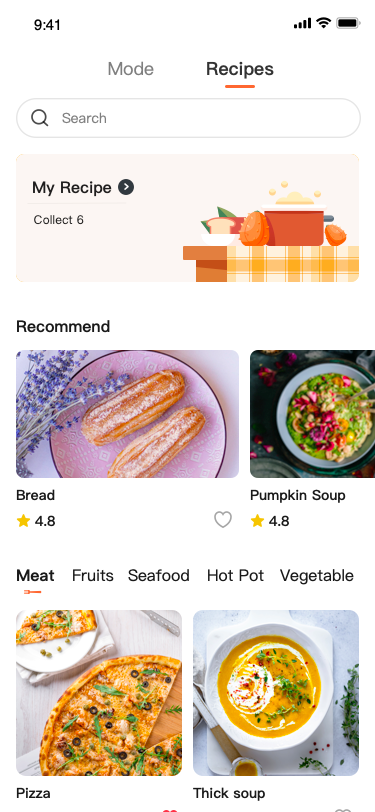 Make sure your product is one of the supported products such as air fryer, rice cooker, blender, sous vide cooker, cooker, coffee maker, electric pressure cooker, oven, integrated kitchen, juicer, dehydrator, induction cooker, and bread maker.
Before using recipes on the app, you must finish product development, OEM app development, and recipes uploading.