Service Introduction
Tuya connects your smart devices to eight mainstream voice assistants in and outside China for users to control your smart devices with voice commands.
Supported third-party voice assistants and platforms include:
In China: Xiaodu, Xiaowei, Tencent Jingle, DingDong, and Xiaoai
Outside China: Alexa Echo, Google Home, and Yandex Alice
Service Subscription Process
Step 1: Logging in to the Tuya Value Added Service platform
Click to enter the Tuya Value Added Service page. If you have an account, log in with the account. If you do not have an account, click Sign Up to register for an account and then log in.
Step 2: Selecting the Required Service
Click Smart Speaker from the service categories at the top.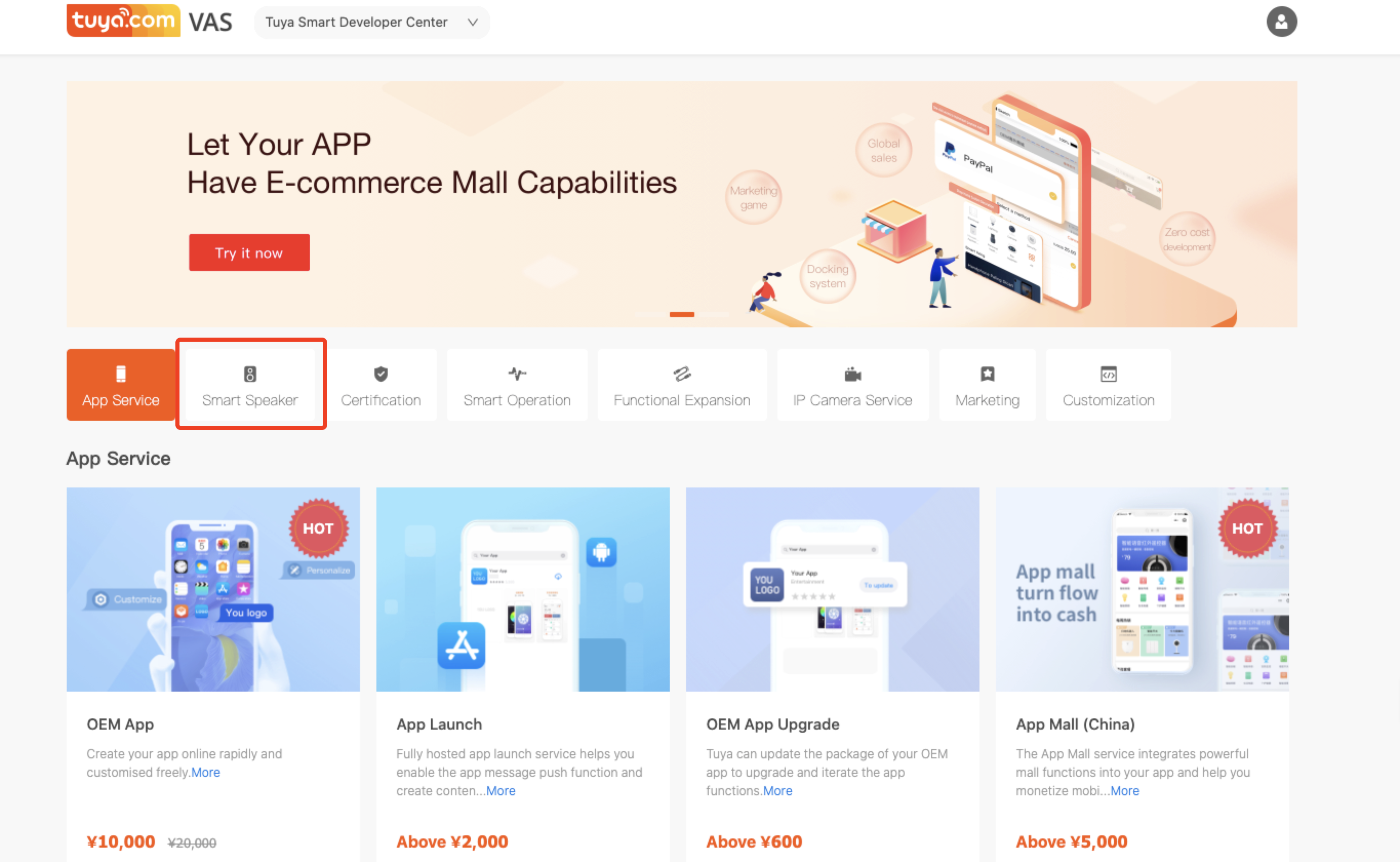 The Amazon Alexa Access service is used as an example. Locate the Amazon Alexa Access service, and click Subscribe to open the Create Service Order page.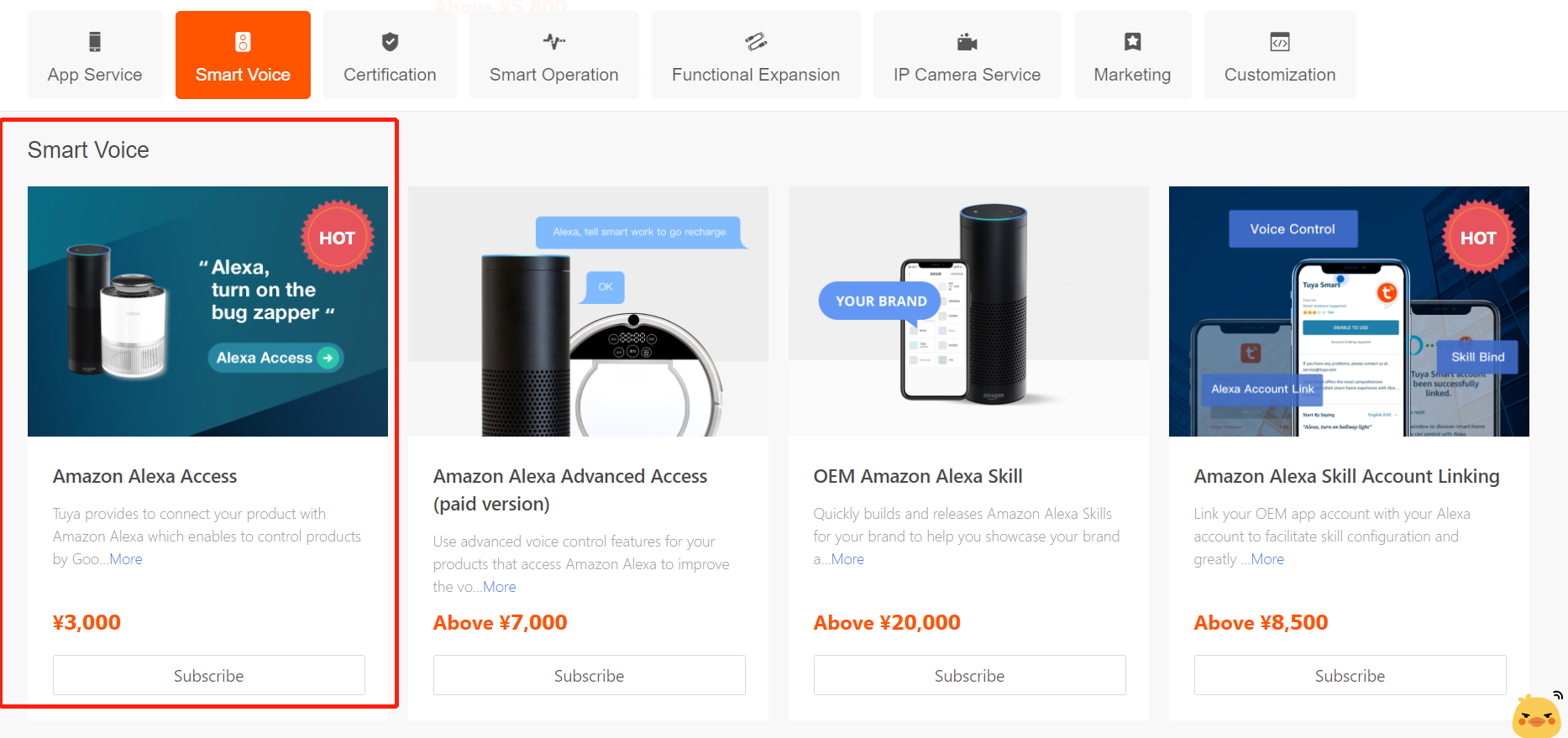 Alternatively, click More or the Service cover picture to view the service details and then click Subscribe to subscribe to the service.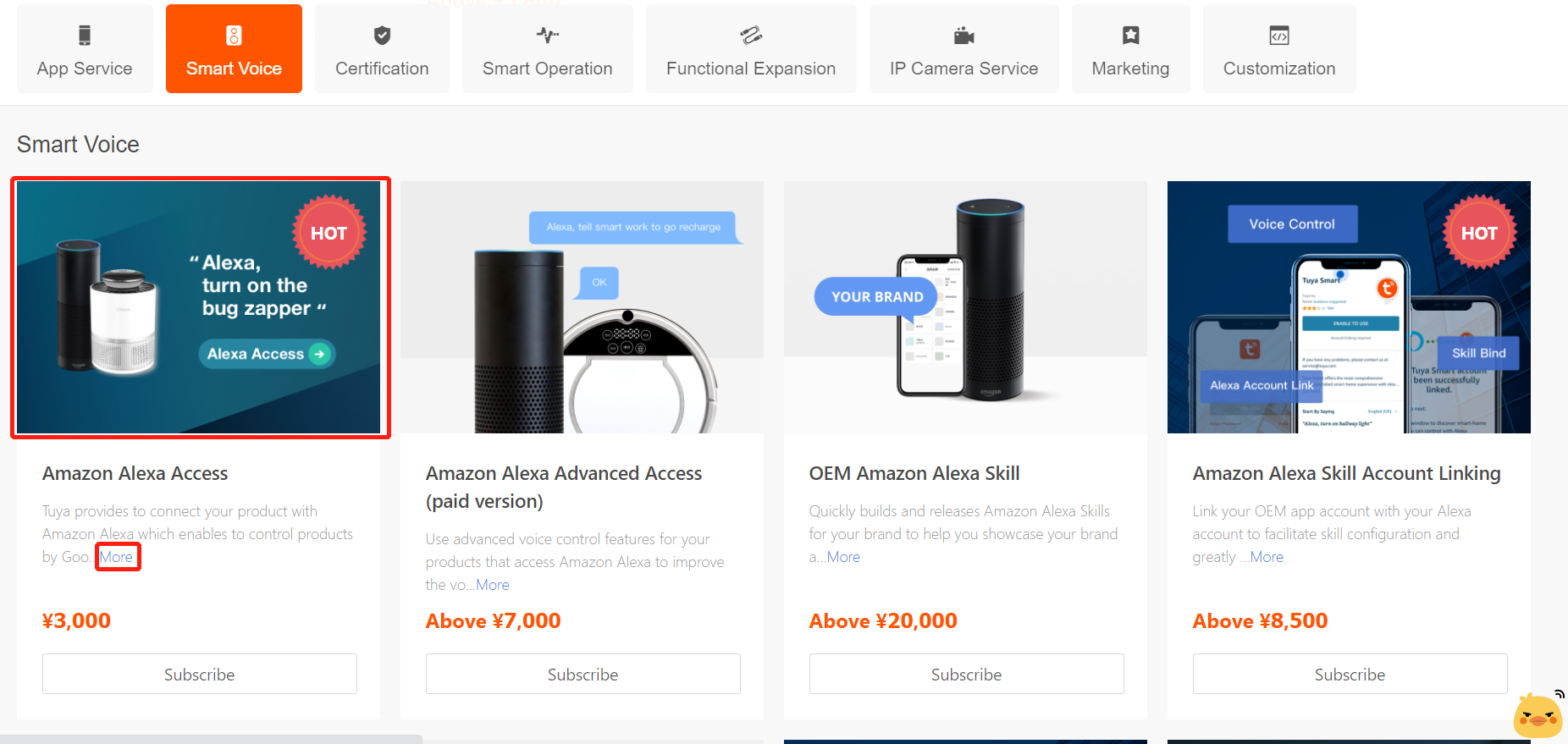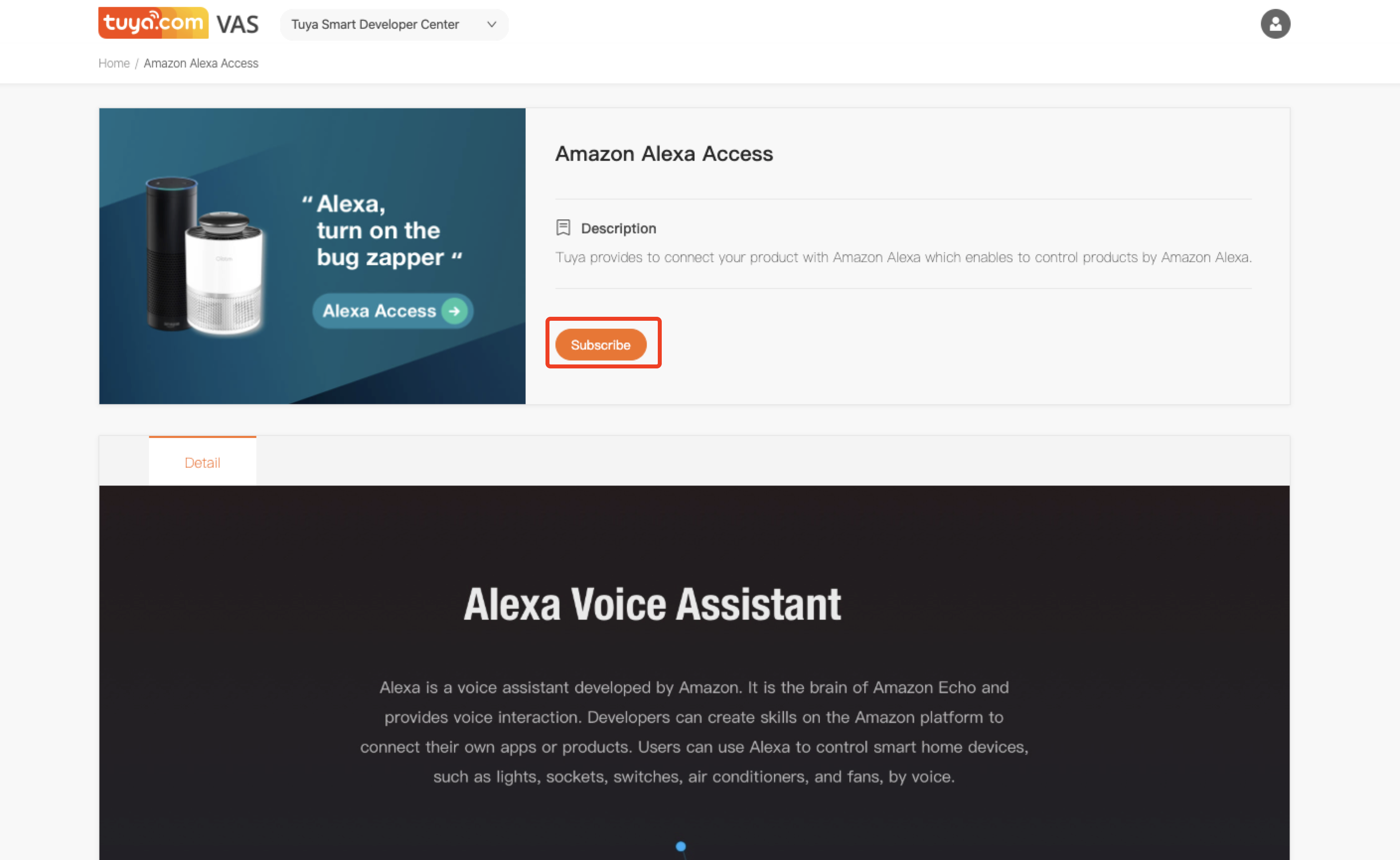 Step 3: Entering Purchase Information
Select the PID that needs to be activated (you can choose one or more), select the voice function that needs to be activated Quickly use the public version of this category of voice solution or Manually configure the voice function on the IoT platform, and then determine the final voice solution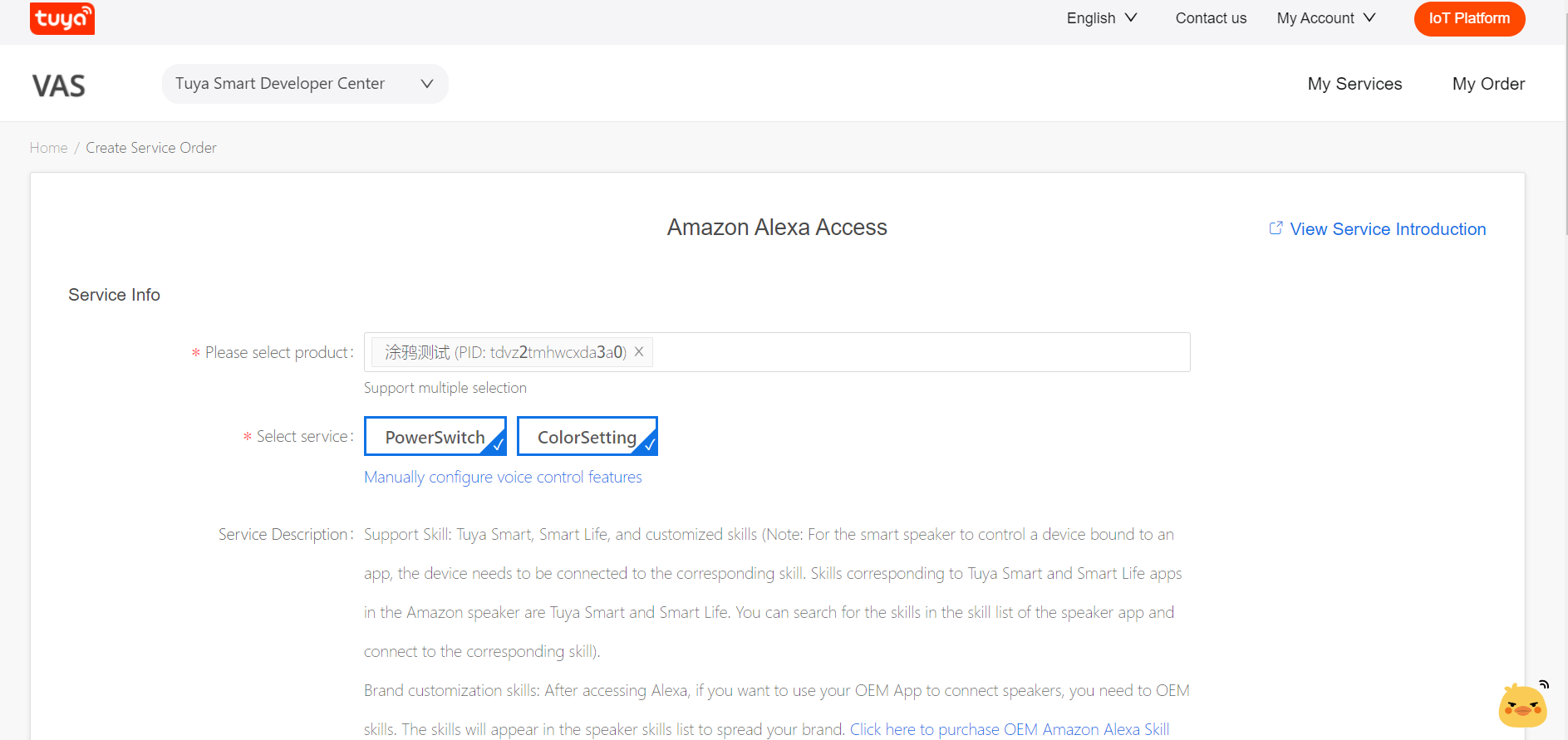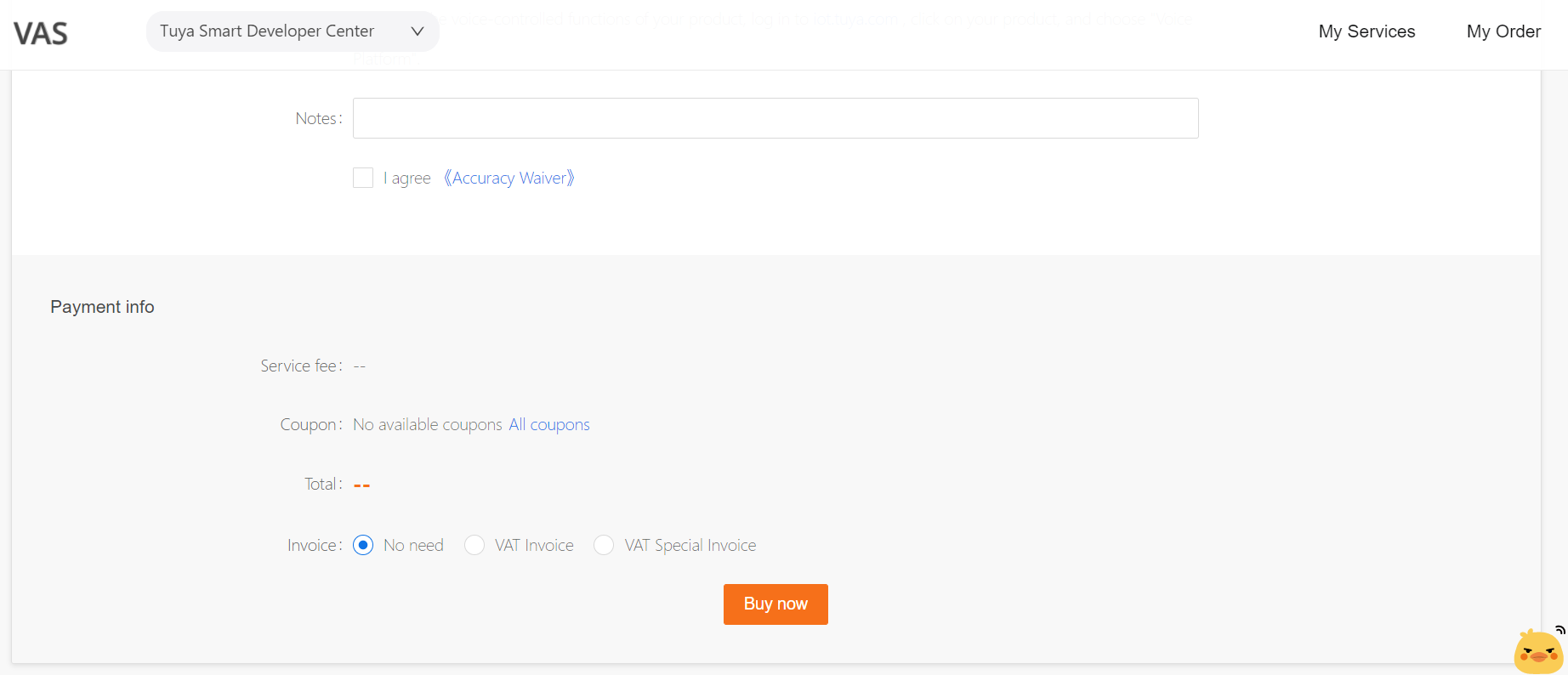 Step 4: Waiting for Service approval
After you select products and submit an application, the platform automatically determines whether the products can connect to Amazon Alexa.
If a product can connect to Amazon Alexa:
(1) Refresh the page to subscribe to the service automatically within 2s for most standard product categories, including electrical engineering and lighting products, IPCs, remote controls, fans, curtains, curtain switches (plug-and-play), air purifiers, air conditioners, and heaters, as shown in the following figure.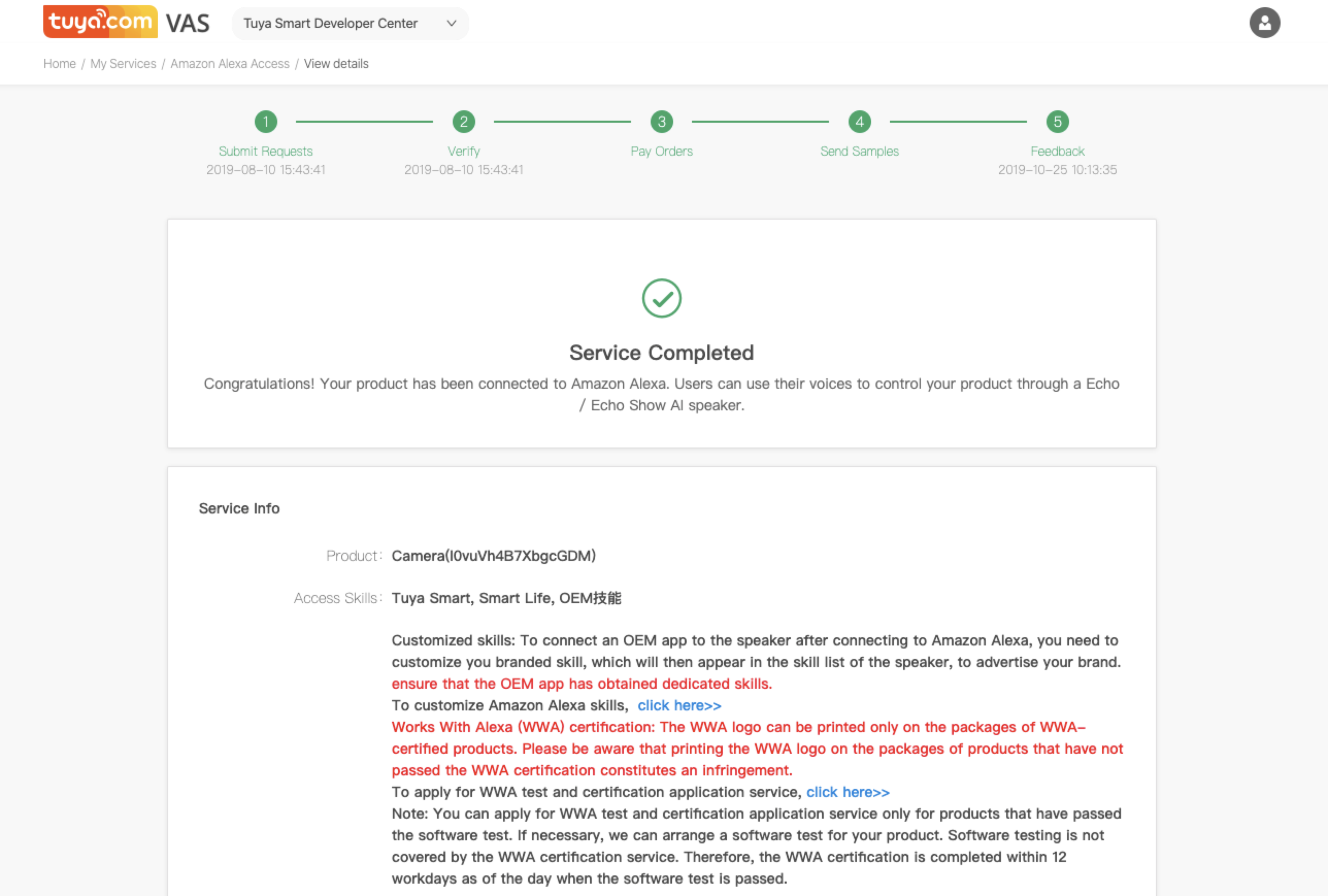 (2) Contact Tuya personnel to subscribe to the service within two workdays for non-standard product categories, as shown in the following figure.


If a product cannot connect to Amazon Alexa, the following page is displayed after you submit an application and refresh the page.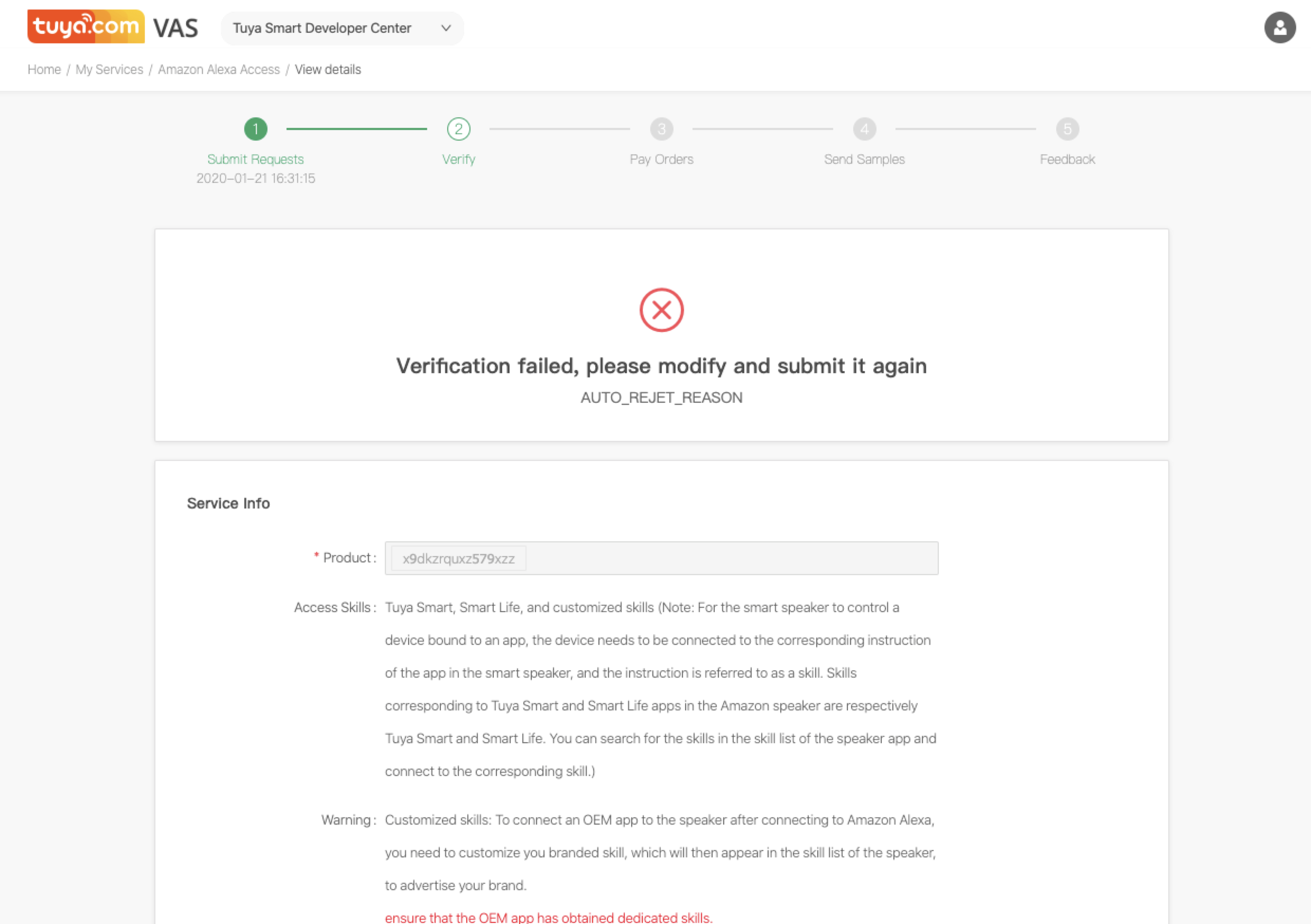 FAQs
Can Sold Products Use a Third-party Access Service that I Enabled after Mass Production?
If the sold products are under the PID for which a third-party access service is enabled, the products can be upgraded automatically to connect to the third-party voice assistant or platform without needing re-subscription.
How Do I Check Functions and Languages that a Third-party Voice Assistant or Platform Supports?
On the service application page, click the link for supported functions and languages to view detailed information.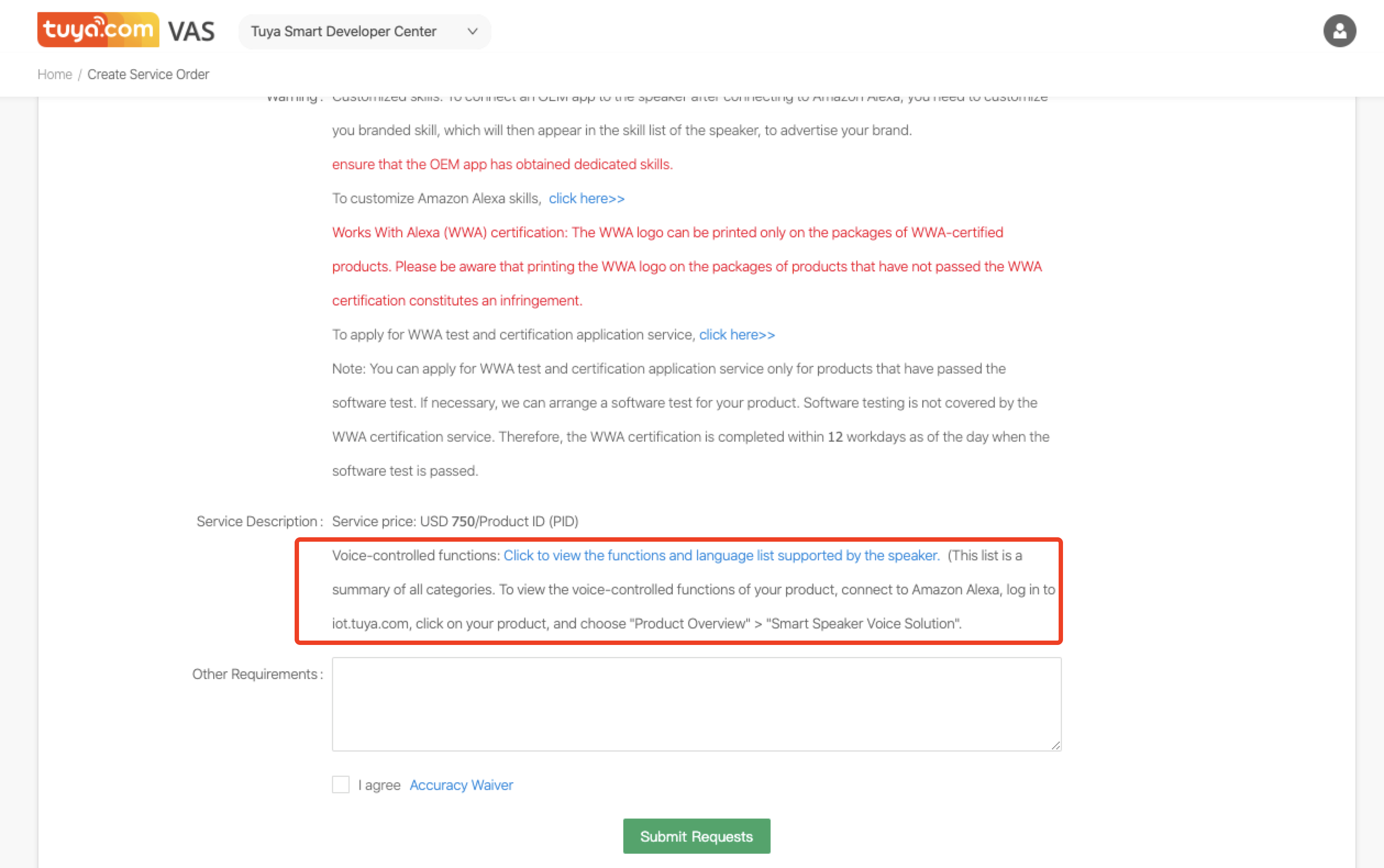 Can I Enable a Third-party Access Service without Sending Samples?
Samples are not mandatory. You are advised to send samples to Tuya for testing to ensure service quality and a good user experience.
For more FAQs, visit https://support.tuya.com/en/help/_list?category=479147