To connect your gateway to the Tuya IoT Development Platform with the development kit, you need to create a gateway product on the platform and define functions. This topic describes the procedure on the platform.
Create product
Log in to the Tuya IoT Development Platform. If you do not have an account, you need to register first.

Click Create.

Under the Standard Category tab, choose Gateway Control > Gateway.

Choose TuyaOS for smart mode.

Under the Custom Solution tab, choose Tuya OS Gateway.

Complete the required information and click Create.

This product is assigned a PID, a unique identifier assigned to identify device activation.
Define functions
Each function defined for a product is represented by a data point (DP). The gateway product comes with the required standard functions. You can add more functions as needed.
For more information about product functions, click How to define product functions?

Select panel
Select a panel that runs on the mobile app to interact with the gateway. For convenience, you can choose an all-in-one panel.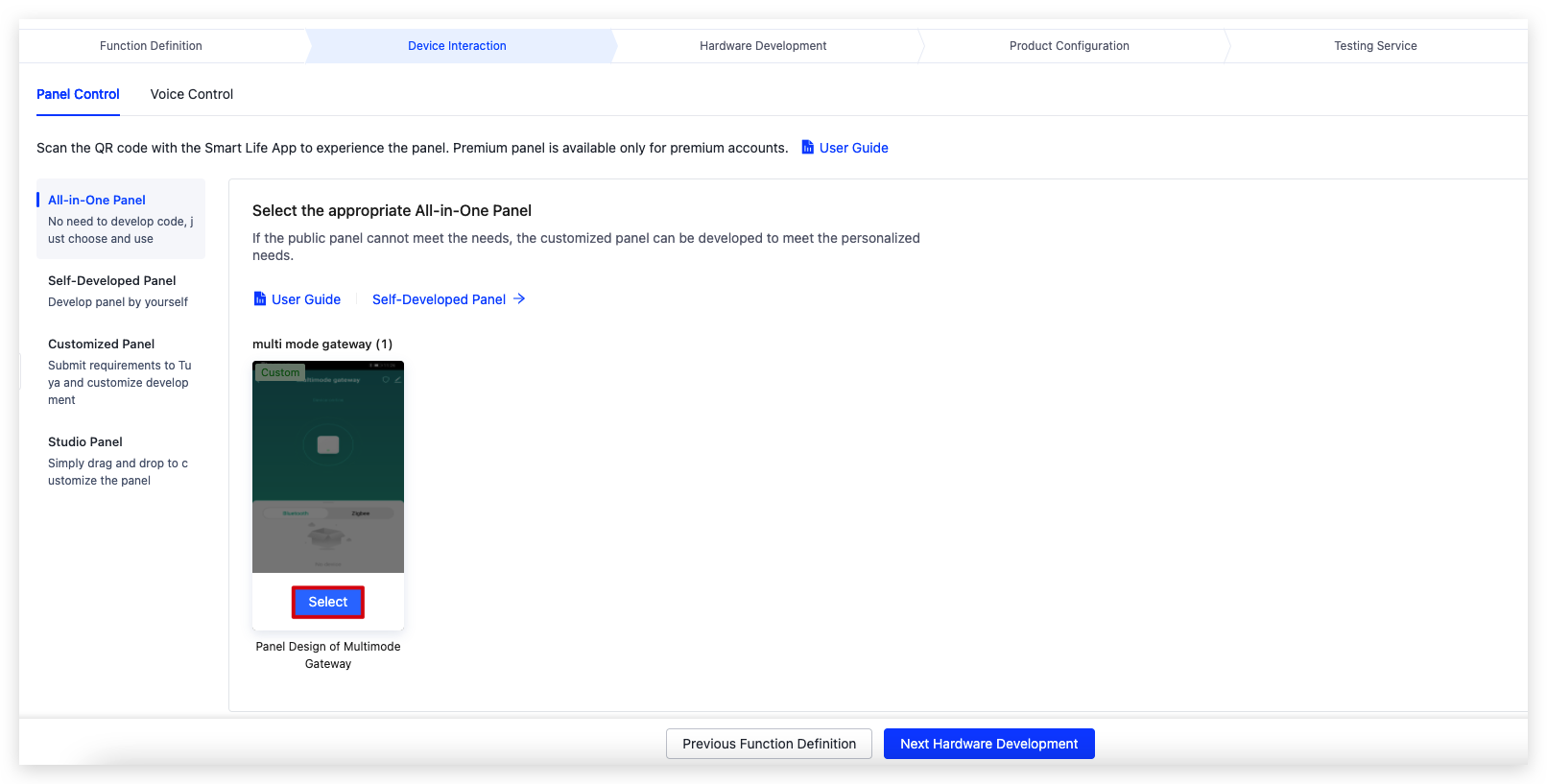 Hardware development
Choose hardware and manage firmware.
Choose TuyaOS for access mode and select hardware. To enable your gateway to connect to sub-devices of the Tuya ecosystem, select a GW-General-CPU bundled with a protocol-specific module. Otherwise, select the GW-General-CPU.

After you select hardware, click Add Custom Firmware to generate a firmware key for OTA update management.

Complete the required information. Choose Module Firmware for firmware type and click Generate Firmware Key. Uploading firmware is not necessary for now. You can add a firmware version when you test the OTA update feature.
Product configuration
You can configure a range of features as needed, including firmware updates, multilingual UI, push notifications, pairing guides, quick toggle, smart scenes, and more.
You can click Instruction to check out the detailed description of each feature.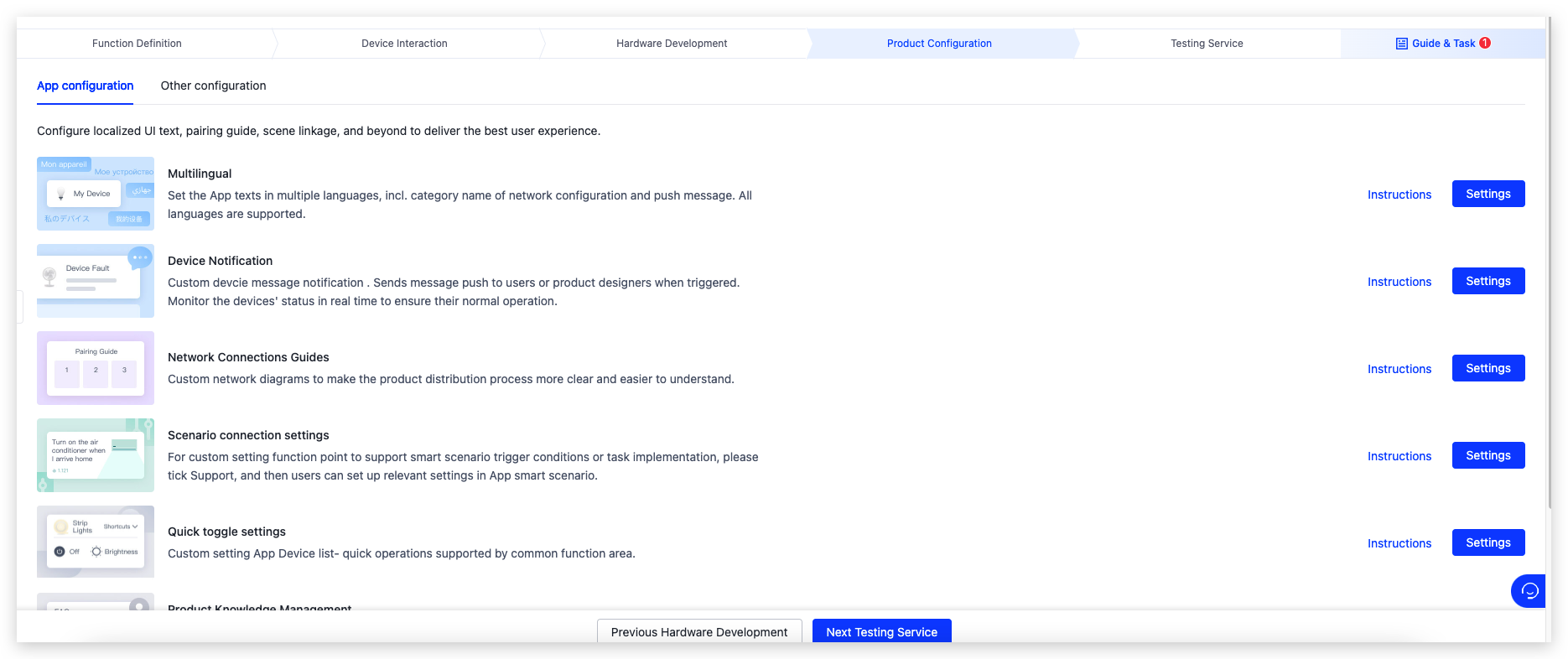 Get the license
The license is used to authenticate a gateway device with the Tuya IoT Development Platform. A license consists of a UUID and a Key, which can only be applied to one device.
Each product is entitled to two free licenses for debugging purposes.
In the third step of Hardware Development, click Get 2 Free Licenses.

Choose License List for delivery mode and click Confirm.

Choose Purchase > Debugging & Sample Order and click Download License List next to the order.