Overview
Tuya's smart data operations platform provides promotional operations tools such as user grouping, data reports, emails, app pop-ups, and app banners for brands. This allows you to improve users' IoT device experience, increase user stickiness, and enhance product promotion capabilities.
Solution architecture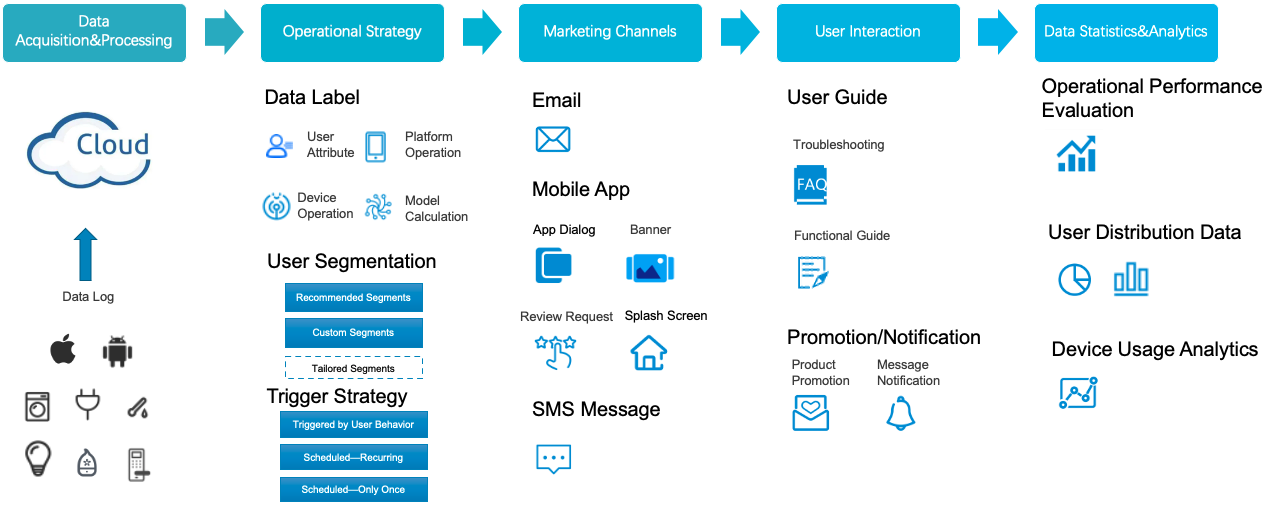 Data acquisition: Acquire real-time data of IoT devices and app user behavior.
Operational strategy: Provide official operational templates and user segmentation labels.
Marketing channels: Reach users by email, app dialog, splash screen, banner, and beyond.
User interaction: Popular scenarios include operation instructions and product promotions.
Data statistics and analytics: Evaluate operational performance, and view the data of users and devices.
Scenarios