TuyaLink allows you to connect IoT Core devices to the Tuya IoT Development Platform with standardized development processes so that your devices can quickly integrate with the Tuya ecosystem. This way, you can leverage the IoT technologies and cloud resources and services provided by the Tuya IoT Development Platform to develop diverse IoT applications for improving and expanding your business offerings.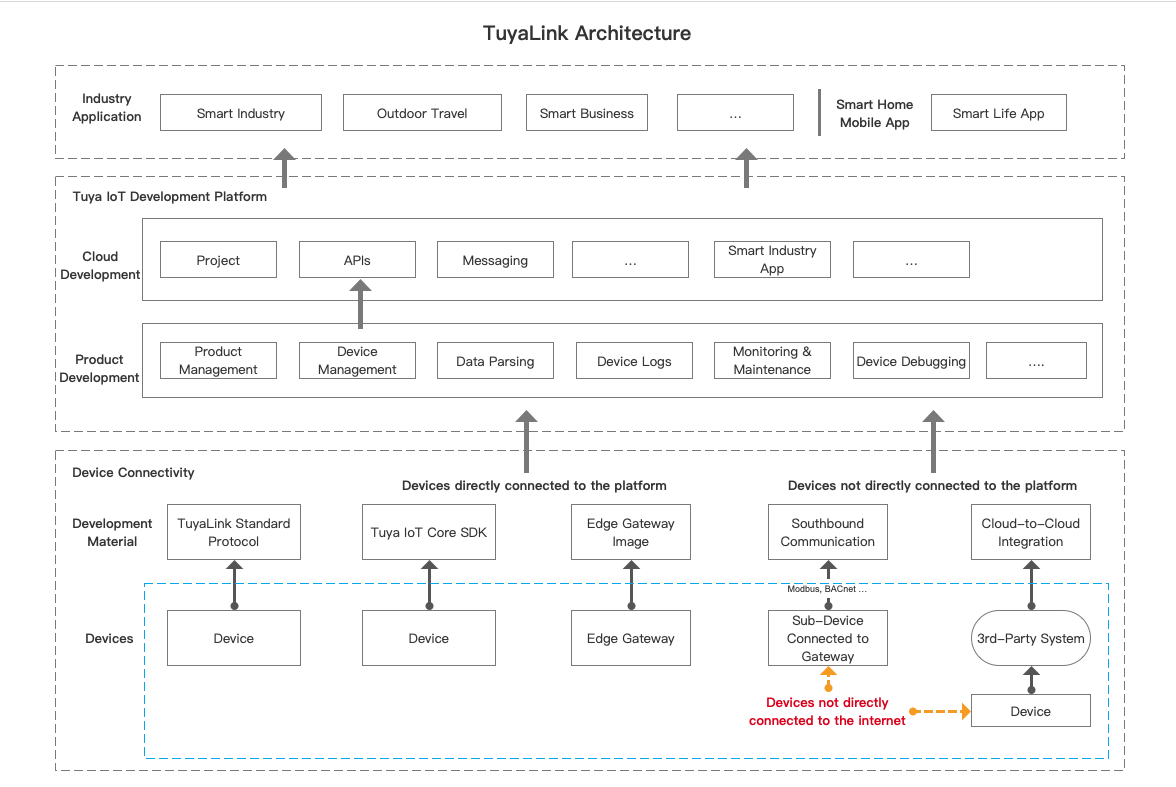 Applies to
All devices (not integrated with Tuya's modules) that connect directly or indirectly to the internet. The end-to-end services that include device models, development and debugging, and data parsing help you connect, control, and manage IoT devices, all in one place.
Development process

The procedure to connect third-party IoT devices to the Tuya IoT Development Platform is broken up into the following steps. The following topics will walk you through each step.