Based on Tuya OpenAPI, SaaS Development Framework is integrated with diverse IoT SaaS features that meet you where you are. You can leverage the framework to quickly build SaaS applications suitable for multiple industries and substantially improve delivery efficiency and price performance.
What is SaaS Development Framework?
SaaS Development Framework is a frontend and backend open source framework provided by Tuya to empower your IoT SaaS development. Based on Tuya OpenAPI, this framework integrates with basic features of an IoT SaaS application, such as user login, role permissions, device management and control, and data dashboard, and provides a frontend user interface based on React (Ant.Design). After being developed simply based on the source code, your product will be good to go.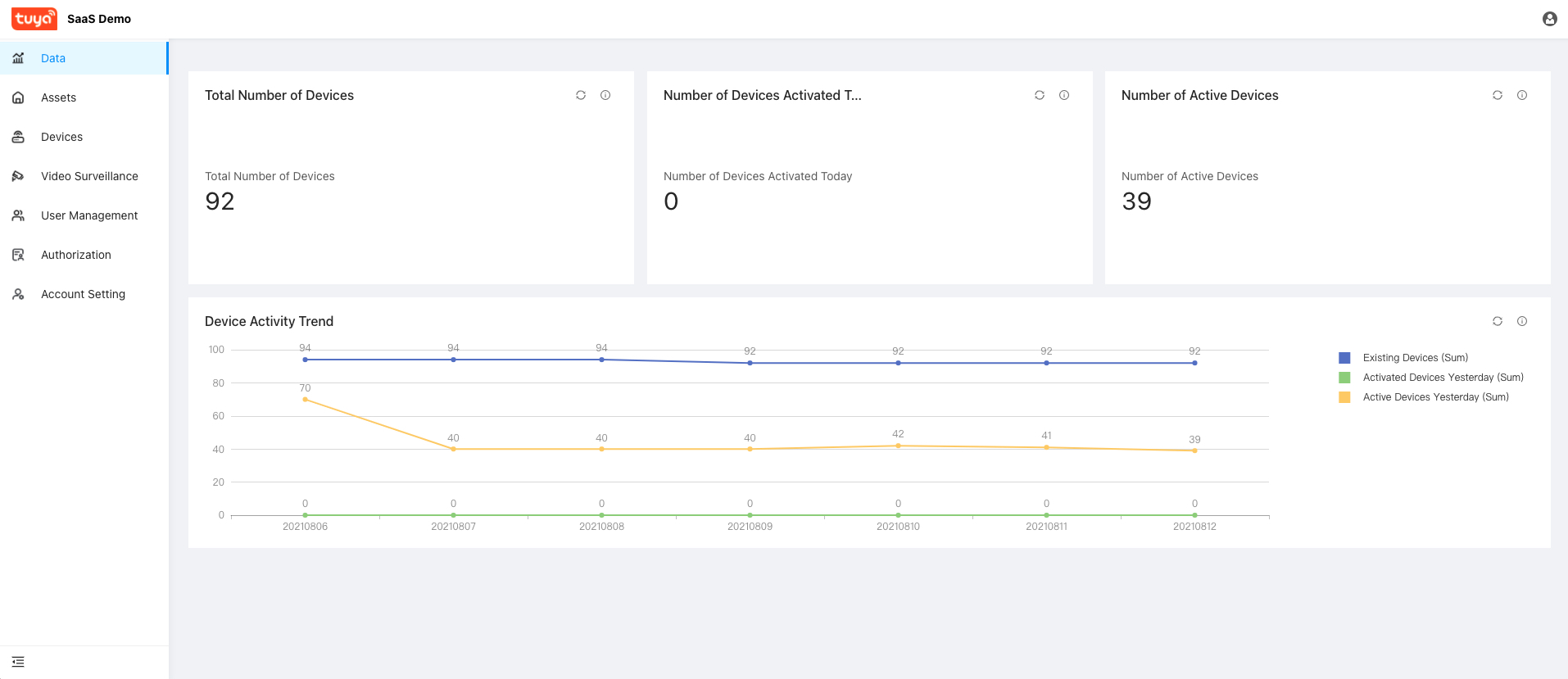 Features
Flexible development: Opt for your preferred development pattern to deploy an application based on an image or perform custom development using source code.

Customized for IoT: Speed up IoT SaaS development over the basic framework, Tuya's experienced brainchild, which integrates with features like scene linkage and management of devices, accounts, and roles.

Official techical support: Tested and backed by Tuya's experts to deliver the optimal SaaS experience.
Technical architecture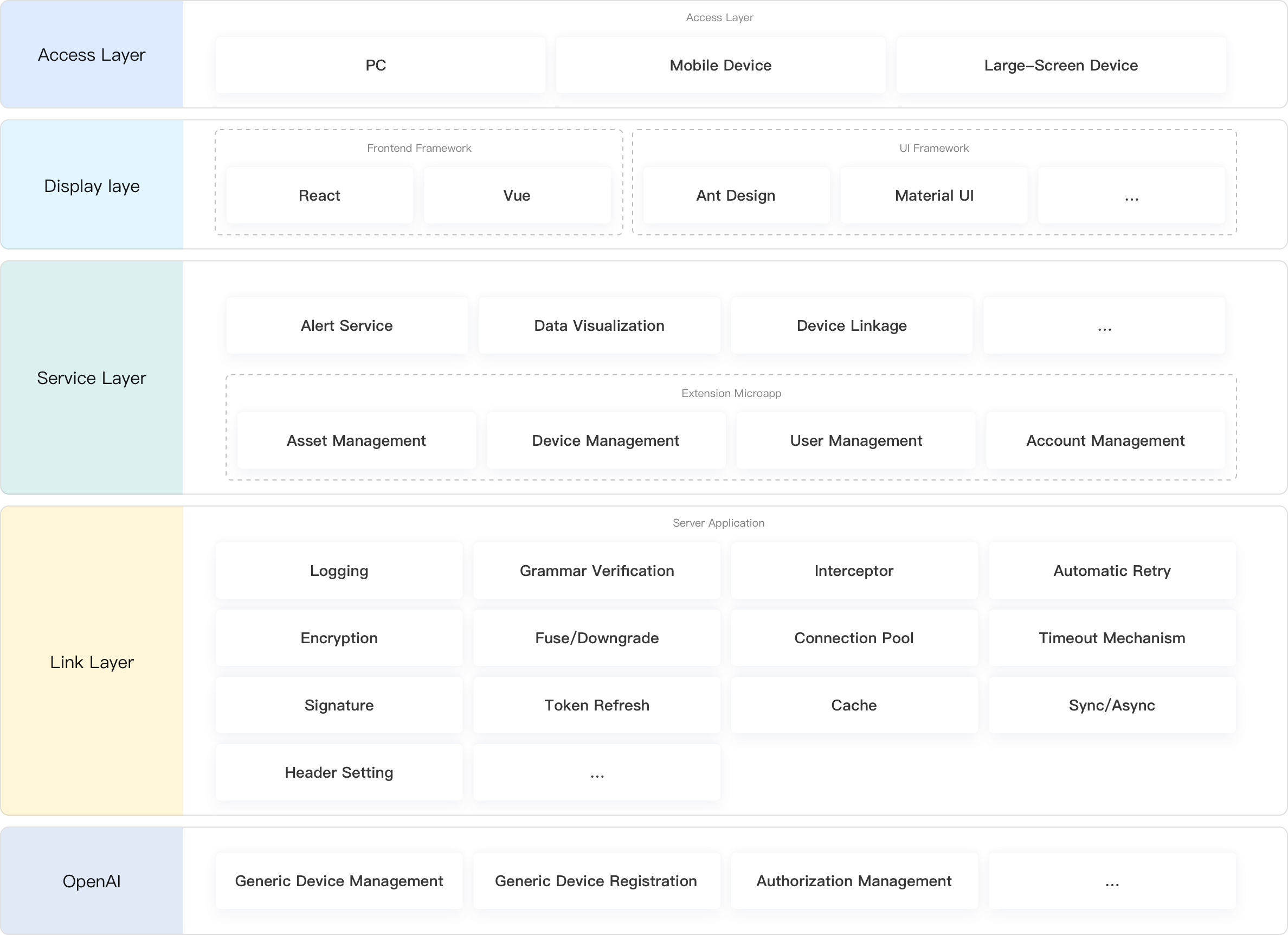 Development methods
Flexible development methods match different R&D levels.
Out-of-the-box deployment from the image: Deploy your app locally or on your server simply after these steps. Create a project on the Tuya IoT Platform, download the framework image from the Docker Hub, and then configure the ID and key.

Easy-to-use tools for custom development: Create a project on the Tuya IoT Platform, download the framework source code from GitHub, and then implement an industry-specific app over the SaaS framework.