Tuya provides a test account for each smart product manufacturer or developer that belongs to the Tuya ecosystem. You can apply for this test account and get the account name and password that are authorized for production tests on Powered by Tuya products.
Apply for a test account
Open your Chrome browser, go to the login page of Tuya PMS, and then click Sign up for free.
Note:

The newly enabled account only supports basic functions. You can contact the project manager or customer service manager to get and subscribe to more functions.
You can switch the language options between Chinese and English in the top right corner of the page.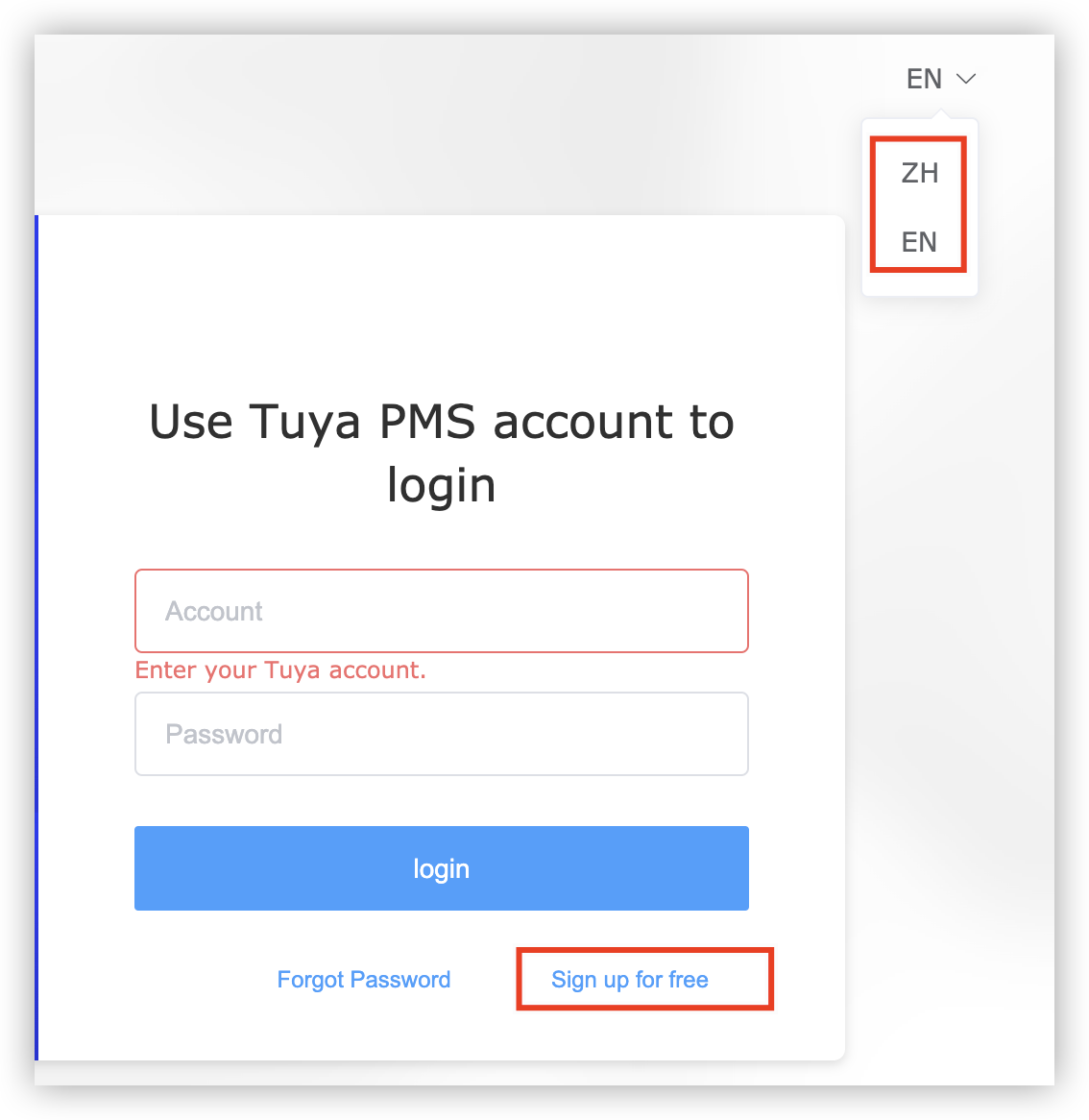 2. Select Co. to register as a company or select Individual developer to register as a developer, enter required information, and then click Next.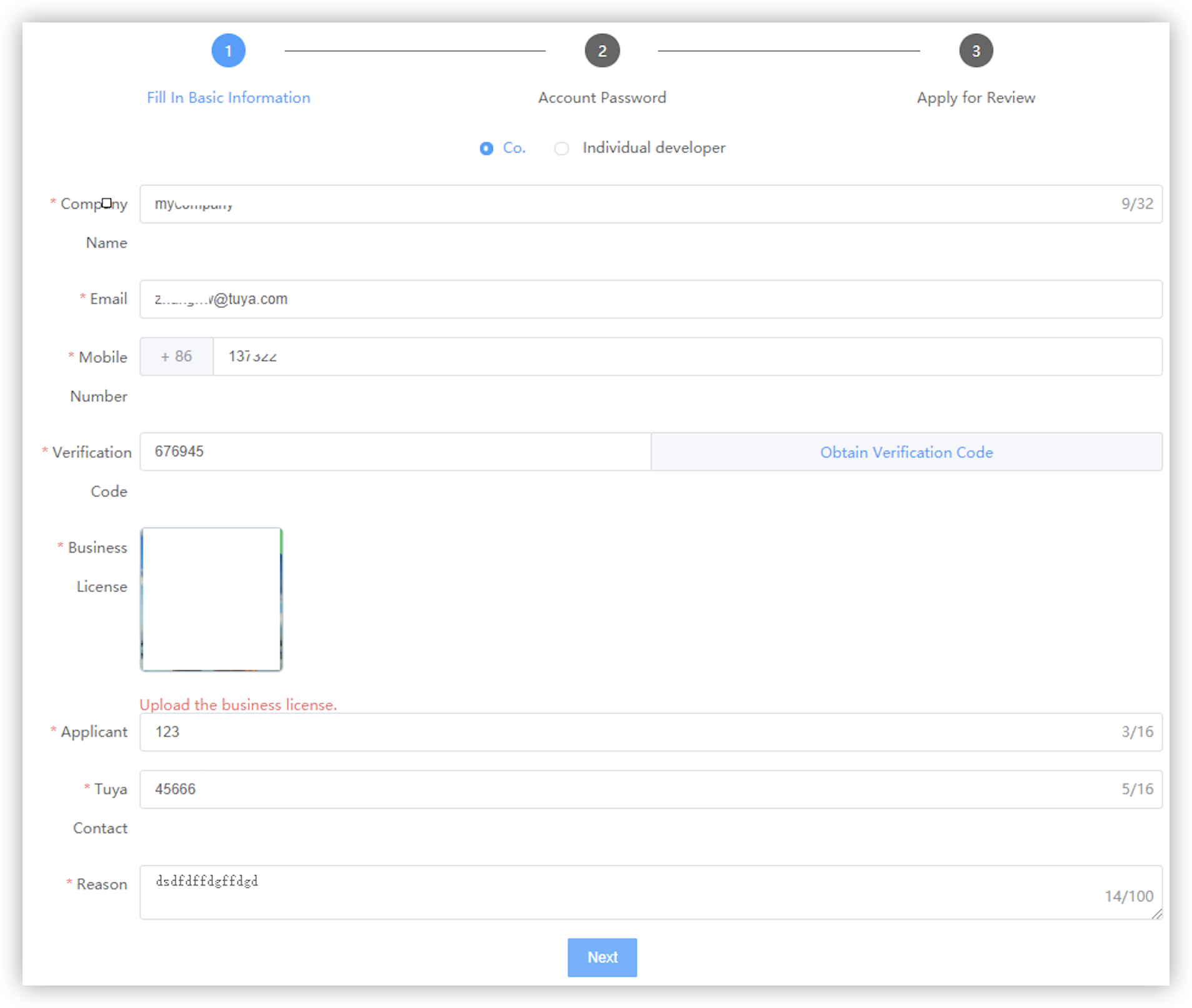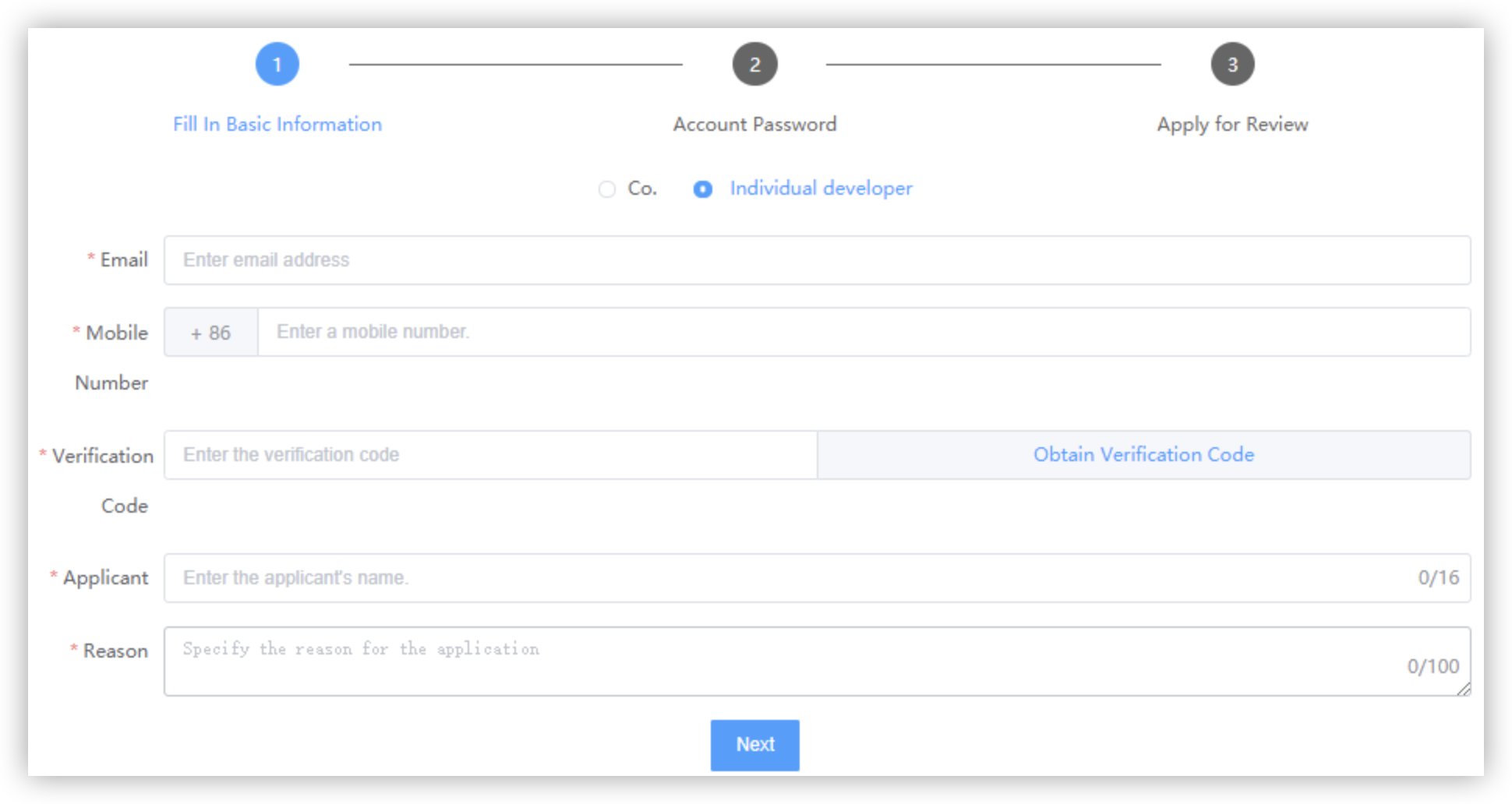 3. Enter and confirm a password, click Next, and then wait for the email notification of the review result from Tuya.

Log in to Tuya PMS
Go to the login page of Tuya PMS, enter the account name and password, and then click login.


In the left-side navigation pane, you can view the available functions. The unavailable functions are not displayed.
Reset the password
You can use the test account to modify the password of each sub-account that belongs to the test account. To reset the password of the test account, click Forgot Password on the login page. This topic describes how to reset the password for your test account.
Go to the login page of Tuya PMS and click Forgot Password.


Enter the account for which the password is to be retrieved and click OK.

Open the email box that you have registered to apply for the test account. Find the password resetting email and click the link in the email to reset the password of the test account.
Note: The account information must be kept confidential to ensure data security.