Cloud function supports Fixed Time and Jumping page.
Fixed Time: it is packaged in Tuya Cloud, you can set the timer and weekly cycle. Embedded hardware development is not needed to achieve this function.
Jumping page: jumps to specific pages such as micro-mall and product instruction.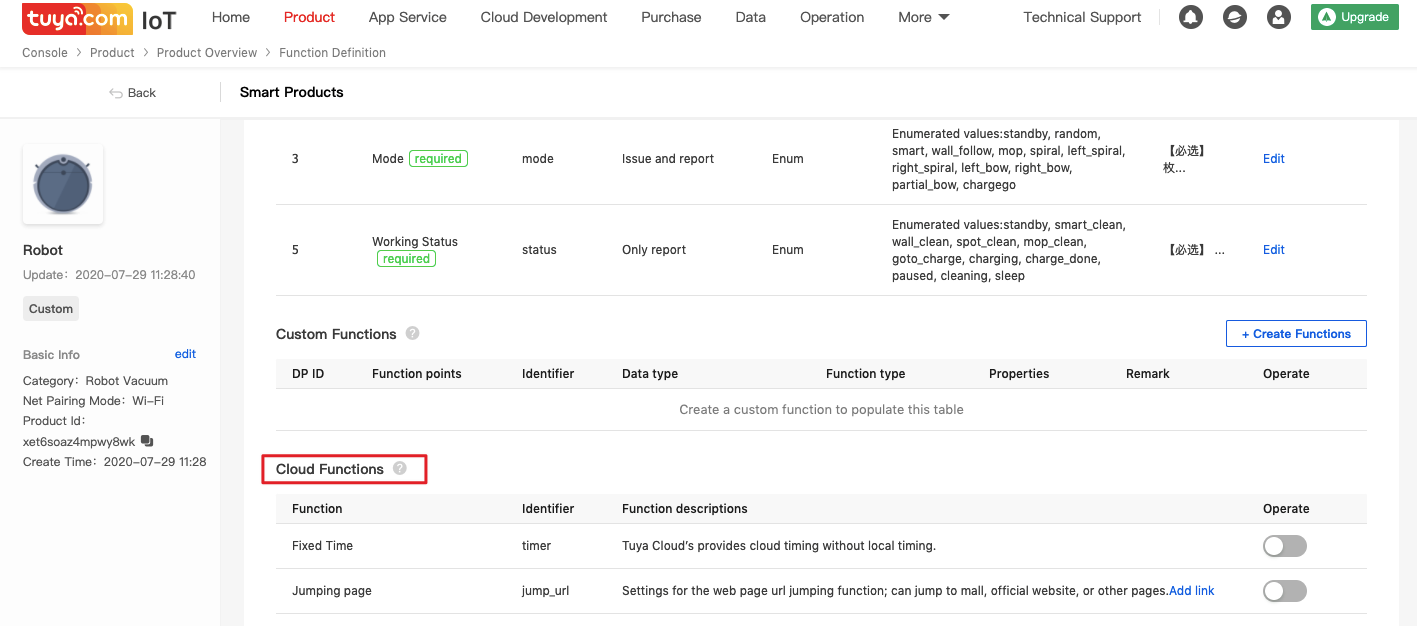 At present, only some interface templates support cloud function. Therefore, take this factor into consideration when you set this function. The effects are as follows after cloud functions are enabled.