Function definition is the first step in product development. It consists of standard function, custom function and cloud function.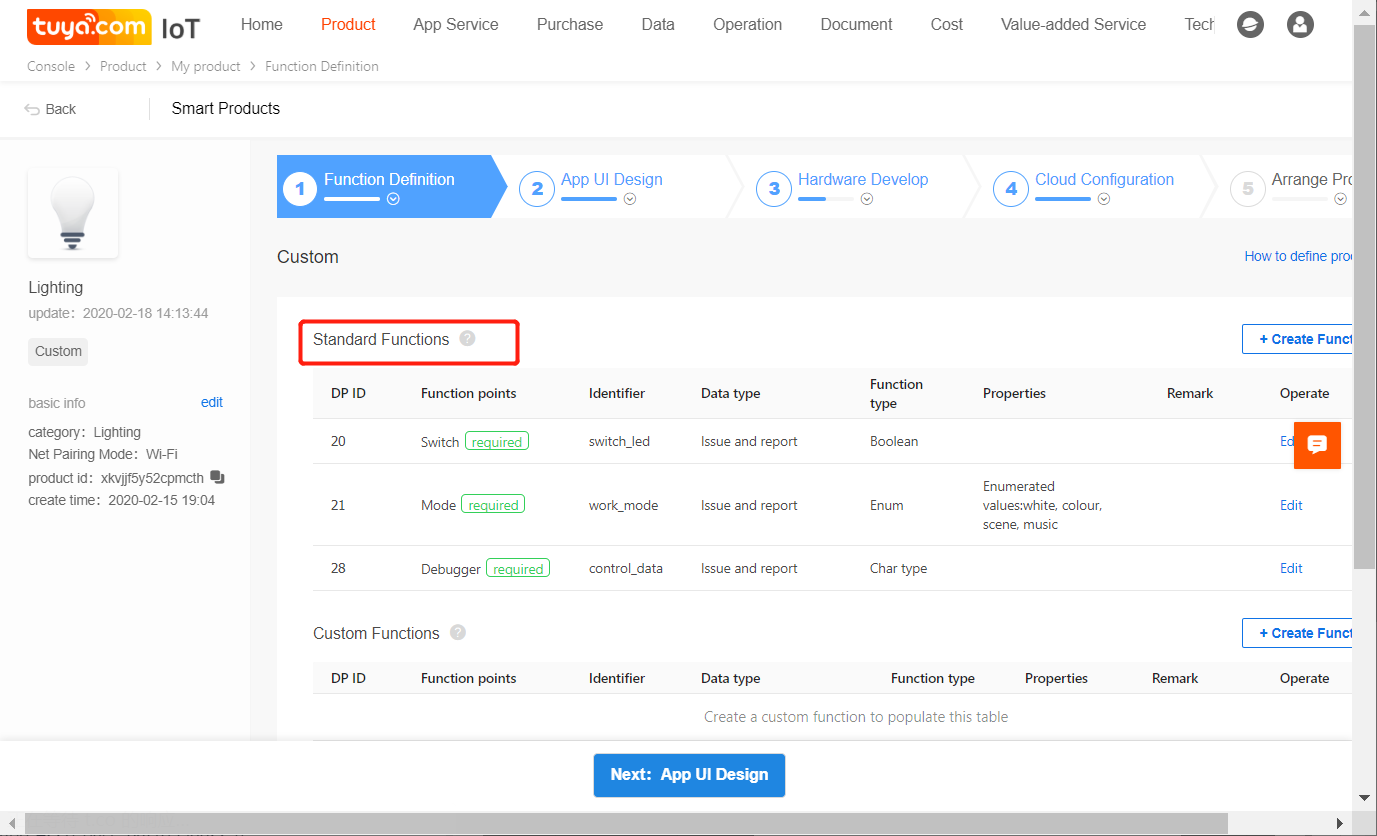 Standard function indicates the common functions. The data points in development-free (plug and play) solution are fixed and cannot be edited. For standard data points in custom solution, you can directly choose and then edit them according to your desired product functions. The unwanted functions can be deleted. If you want to add them again, click Create Functions and choose the functions you want.
Note: since standard functions are bound with some app interface components, it is not allowed to edit identifier, Data type and Data transfer type under this solution. But other attributes can be edited.