Overview
If you have development capabilities, you can select a module and refer to the circuit diagram to configure the I/O information online. The module firmware will be automatically created. After you place an order, Tuya will burn your configured firmware to the module, and send it to you for testing.
Procedure
Select a module
In the step of Hardware Commission, you can check the module Details and Select a module. It is recommended to select the recommended module, because it is applicable to your defined functions. If it does not suit your needs, you can change to other modules as needed.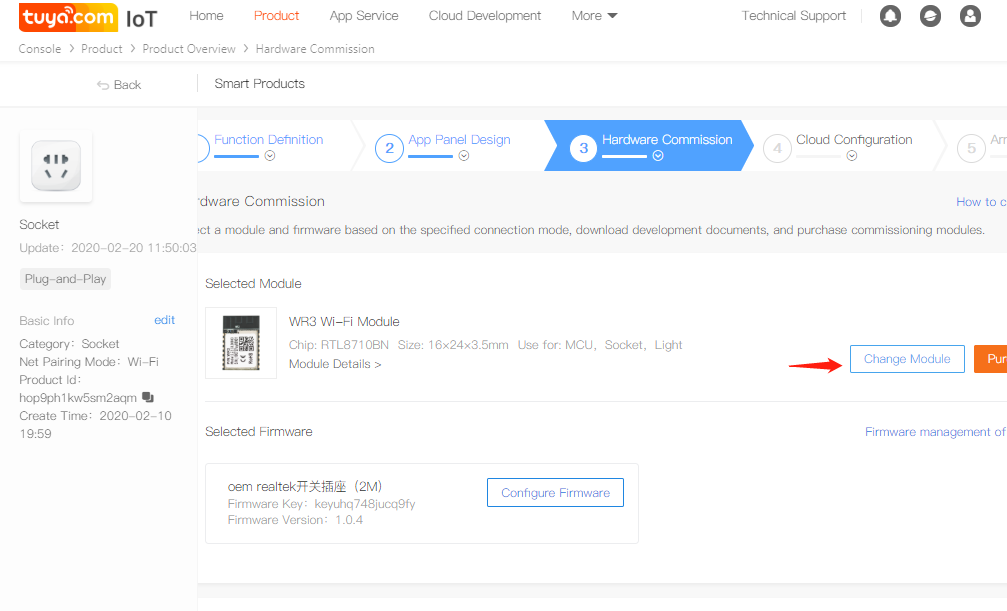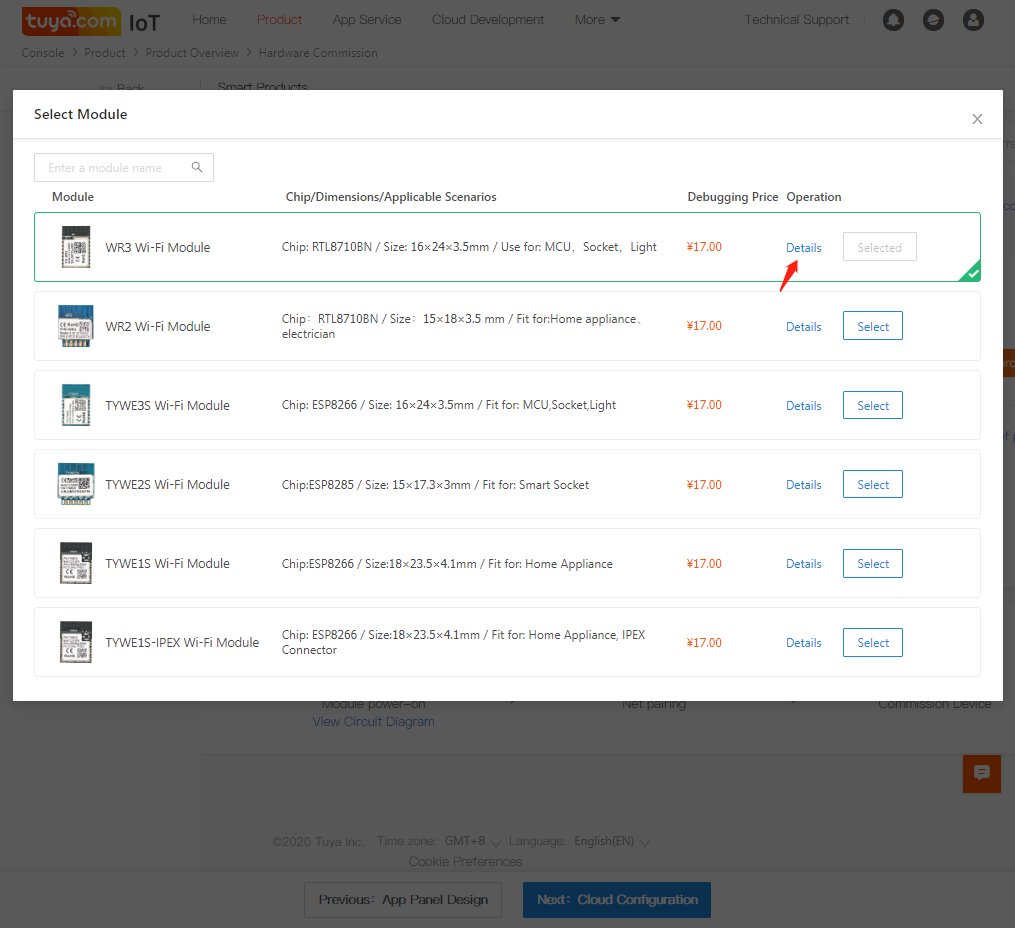 Check the circuit diagram
The following image shows the selected module and circuit diagrams of your created product.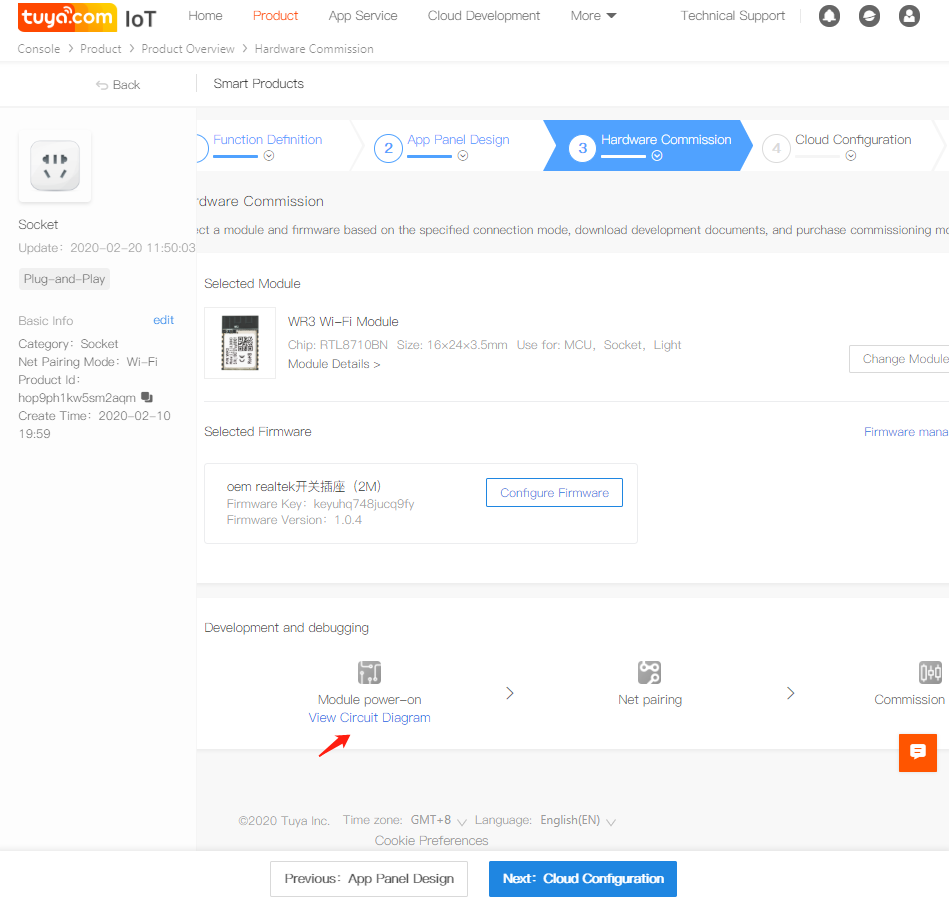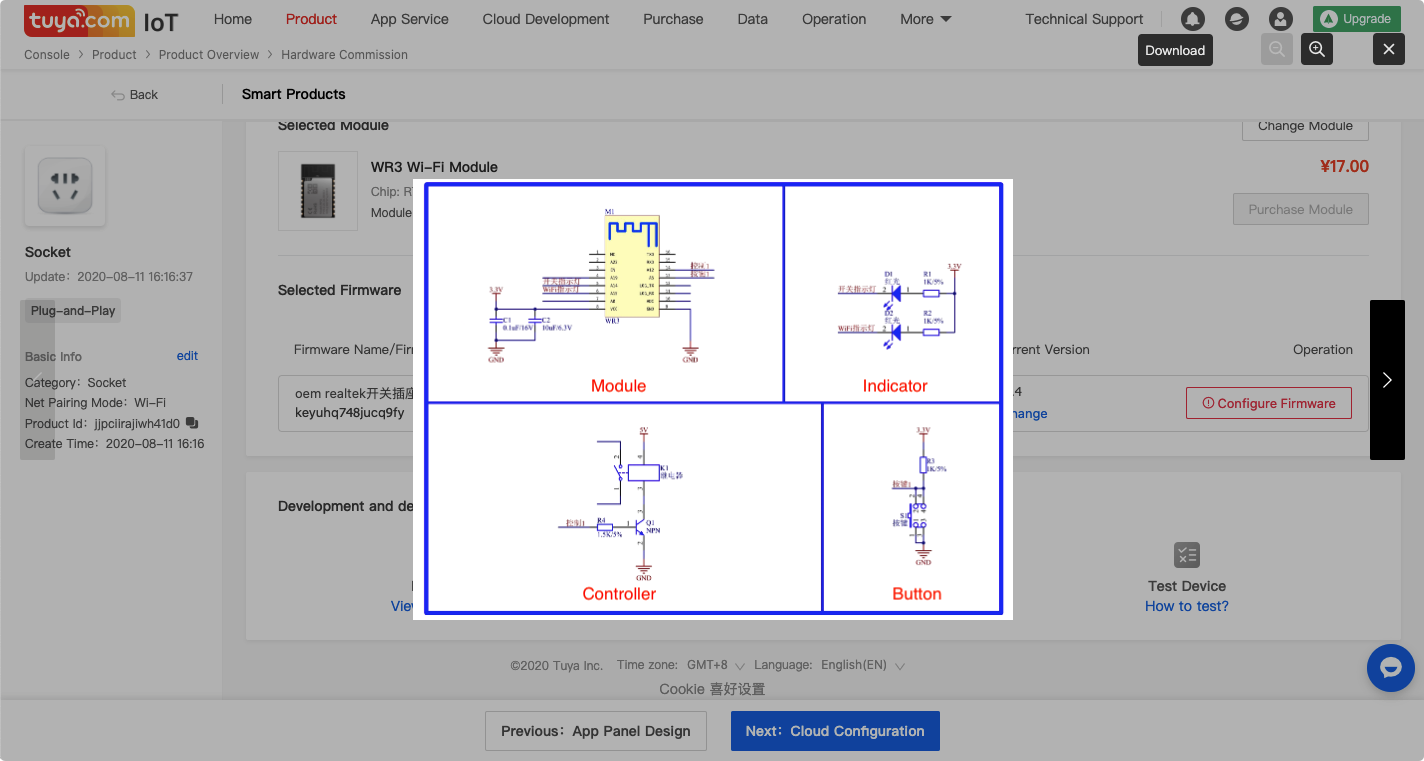 Configure firmware
The following image shows the correspondence between the I/O ID and module I/O name. Click Configure Firmware and enter Firmware Information Configuration. You can change the parameters based on your product. Keep the information securely. The firmware configuration displayed in the Firmware Information Configuration will be burned to your selected module. It can not be changed once the module is delivered by Tuya. If you change the configuration information after delivery, the previous and current product will be inconsistent. The previous product cannot be upgraded online. Since the I/O configuration information differs depending on the product, you need to fill in the information accordingly.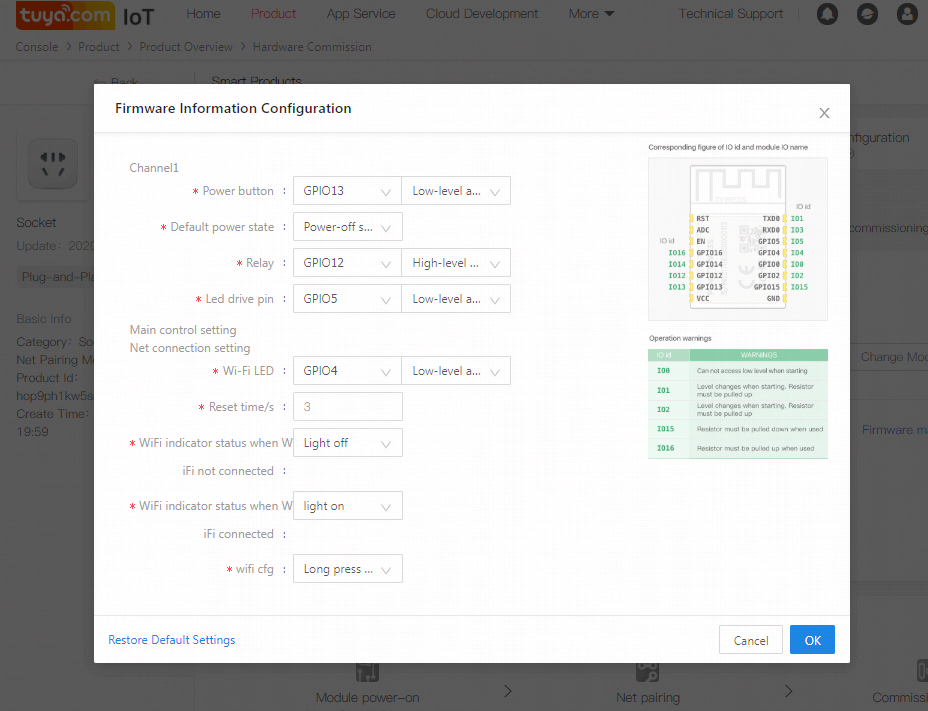 Purchase a module
Purchase the module for debugging product online. The following image shows that the above firmware configuration is burned to the module. It can be directly used to debug the product once you receive it.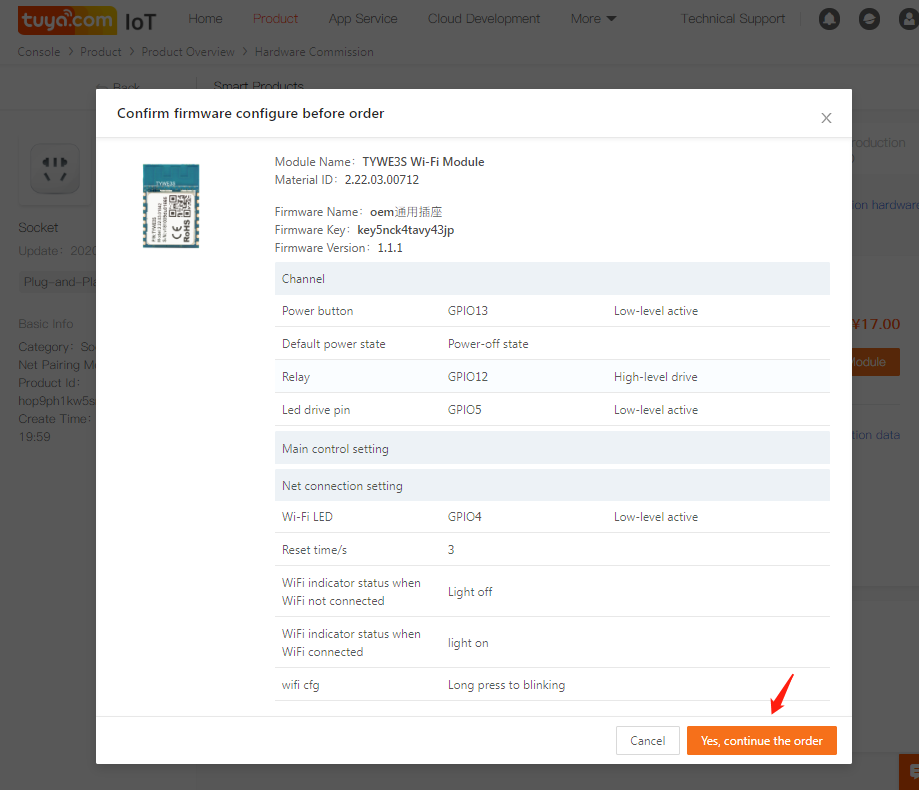 For the specific debugging procedure of electrician products, see Creating a Plug-and-Play Electrician Product in the Iot Console.
For the specific debugging procedure of lighting products, see Creating a Plug-and-Play RGBCW Lamp in the Iot Console.