Scope of application
This topic describes relevant information about TYWE3S module during MCU connection development.
TYWE3S is a low power embedded Wi-Fi module developed by Tuya Smart. The module consists of a highly integrated radio-frequency identification (RFID) chip ESP8266 and a few peripheral components, with built-in Wi-Fi network protocol stack and various library functions. TYWE3S also has a low power 32-bit CPU, 2 MB flash, 50 KB static random access memory (SRAM), and rich peripheral resources. On this basis, you can develop your own embedded Wi-Fi products. For example, build prototypes of sockets, power strips, and switches.
For more information, see TYWE3S Module Datasheet.
Typical application diagram
Figure 1 is a reference diagram of coordinated processing mode of TYWE3S module and MCU.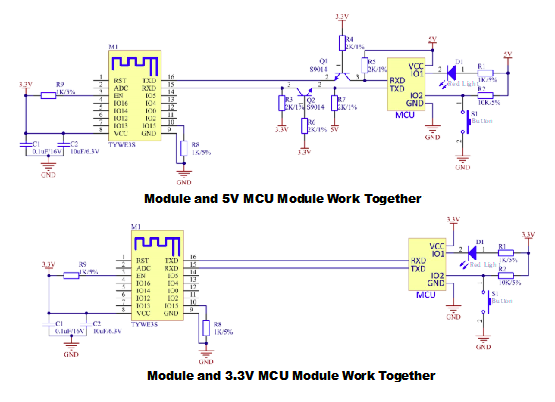 Figure 2 is a reference diagram of self-processing mode of TYWE3S module after connection with MCU.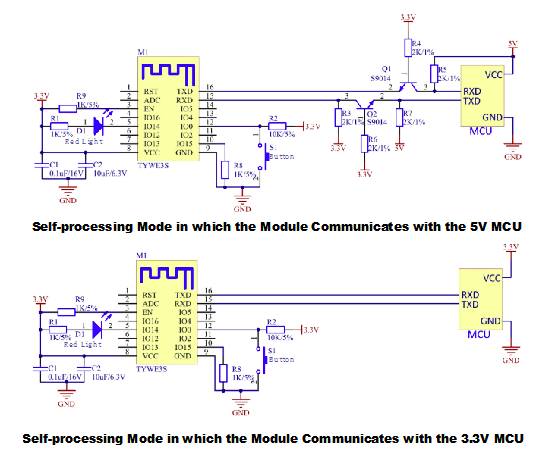 Design specification