This topic describes how to connect your IoT devices to the Tuya IoT Development Platform through TuyaLink-based cloud-to-cloud integration.
Concepts
Cloud-to-Cloud Integration
Cloud-to-cloud integration allows you to connect a full-fledged IoT ecosystem to the Tuya IoT Development Platform, without changes to existing hardware. The OpenAPI services and standardized frameworks help you implement system integration and interconnectivity and interoperability across various industries with cost efficiency. After integration, the devices can be controlled and managed by Tuya-based apps and SaaS applications.

Process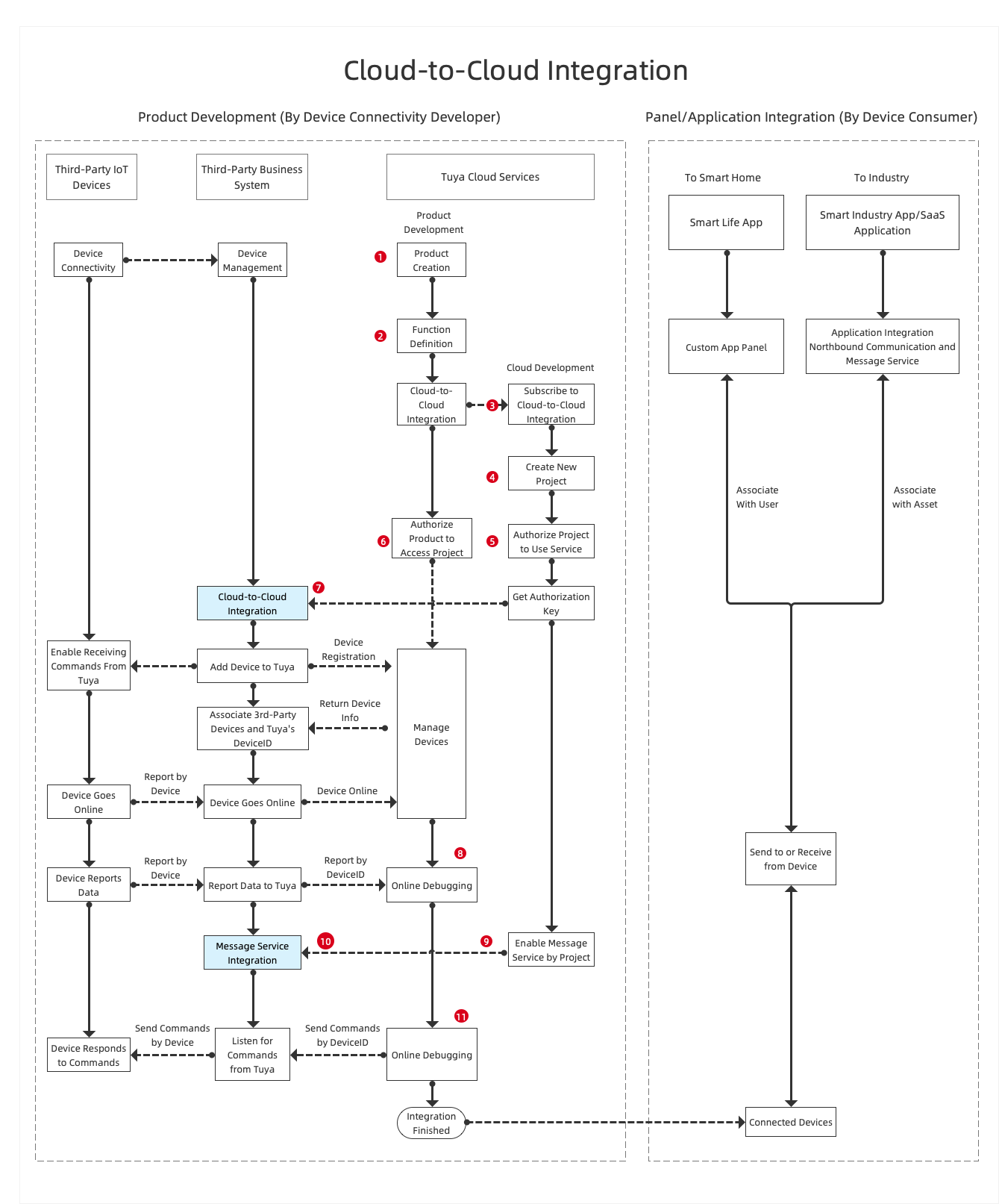 You create a cloud project and get the authorization key. Integrate the OpenAPI related to Cloud-to-Cloud Integration and Message Service into your cloud project. You can then use your existing business system to monitor the bidirectional messaging so as to manage the full lifecycle of connected device fleets.
Procedure
Step 1: Create product
When you create a product on the Tuya IoT Development Platform, choose TuyaLink for smart mode. For more information about the detailed processes of product creation, see Create Products.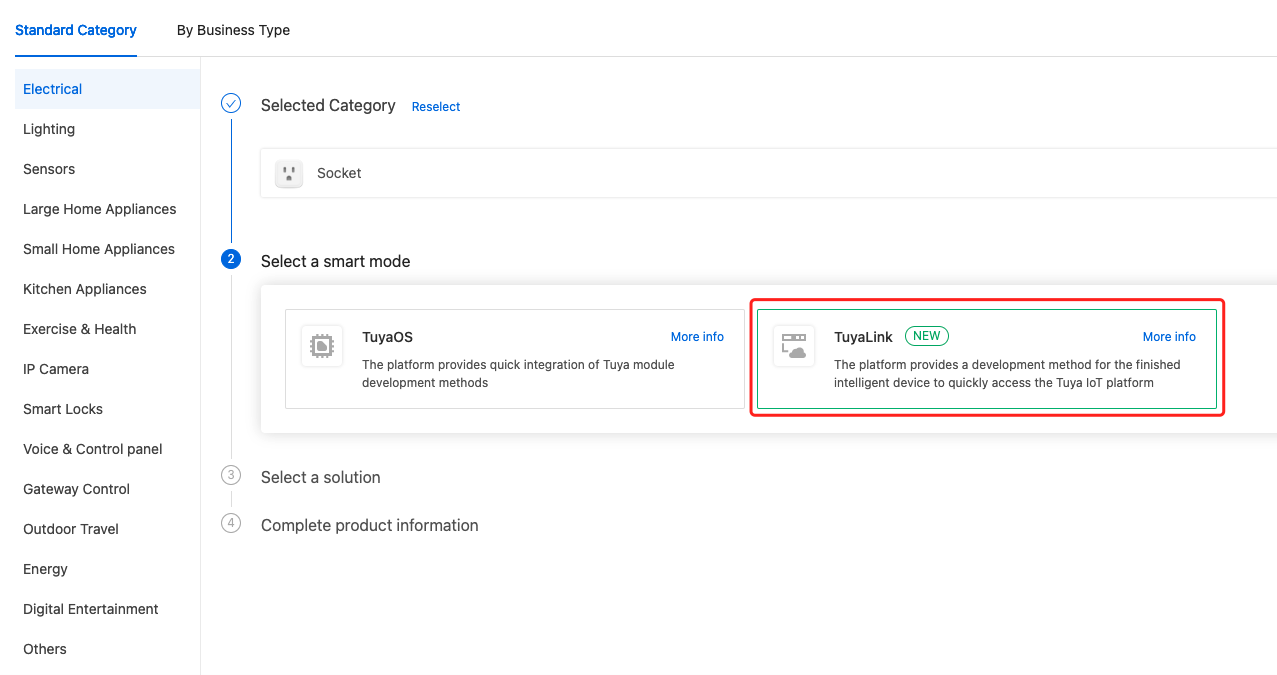 Step 2: Define functions
Add standard functions or create custom functions as needed. For more information, see Function Definition.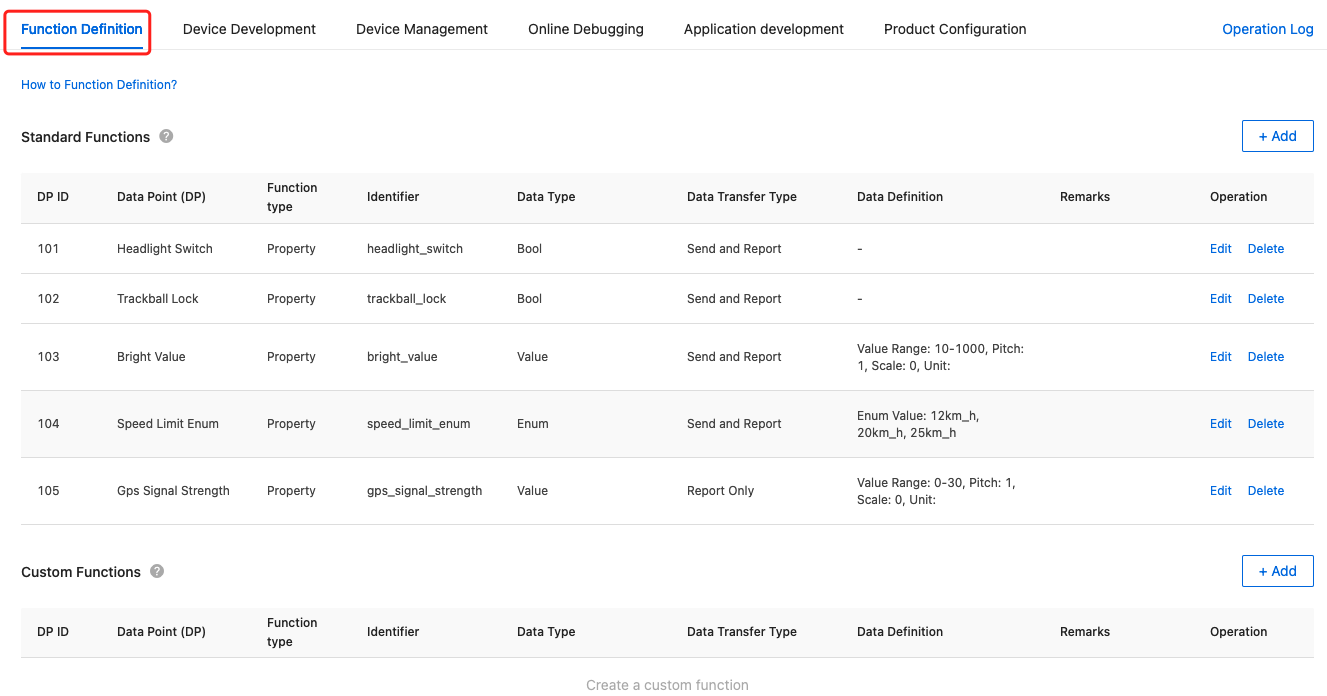 Step 3: Develop device
Complete the process as instructed on the Device Development page.
Things to note
To ensure the availability of the connected devices, your existing business system should be updated to adapt to the cloud-to-cloud integration and provide a stable connection to your users.
Next step
For more information, see TuyaLink.