This topic describes the updates of the OEM app for Smart Life with v5.2.0. This app version was released on July 3, 2023. You can integrate the updates into your app.
App update
Upgraded smart scenes
Supported tap-to-run scenes that allow all devices to be turned on or off in one go. This feature is available after you subscribe to the Multi-Device Smart Control style template.

Optimized the interaction in which users enter and edit a scene name to create a scene.

Supported linkage of a smart scene with rooms when the multi-device smart control template is used.

Supported control of linked rooms in bulk and filtering rooms by scene when the multi-device smart control template is used.
Upgraded multi-device smart control
Multi-Device Smart Control is a style template dedicated for OEM apps. It is designed for you to configure multi-device management and control. For more information, see Multi-Device Smart Control.
The following sections describe the new updates:
Optimized the interaction of configuration on the homepage and improved the quick toggles for rooms. Smart scenes and lights can be added to quick toggles to provide more convenient operations.

Supported filtering of devices that are not assigned to any rooms and simplified device management.

Optimized the guidance of new features, added switching between new and old versions, and optimized the user experience.
Upgraded home management permission
Supported setting of the home management permission on the app for customized smart home scenarios. This way, devices, smart scenes, and other configurations in a home cannot be modified by users at will. This permission prevents device anomalies that might be caused by unintended modifications of home settings.
User access can be restricted in two modes:
Prompt mode: By default, a home administrator does not have the management permission, and can have access to home management only after this permission is enabled on the app.

Password mode: Set a password for the app. A home administrator can enable the home management permission only after entering a correct password.
Optimized pairing
Optimized the animation of loading categories on the list of pairing devices and replaced the original loading animation in a square black background with a concise and beautiful design.

Cellular devices such as NB-IoT, General Packet Radio Service (GPRS), and LTE Cat.1 devices support direct connection to the internet. After this type of device is paired with QR code, when users try pairing this device in the mode again, the app displays a dialog box, saying the device already exists. Do not add it again.
Optimized Matter functionalities
Supported automatic discovery of Matter devices, including:

Matter over Wi-Fi devices
Matter over Thread devices
Wired Matter gateways

Enhanced the success rate of pairing Matter devices with QR code for iOS.
Platform update
Added the Camera Purpose style template to Custom App Tools
Added the Camera Purpose style template, so users can arm and disarm and apply the camera component with only a few simple steps. This way, you can deliver a professional app experience and promote your brand of security and video surveillance smart products or services.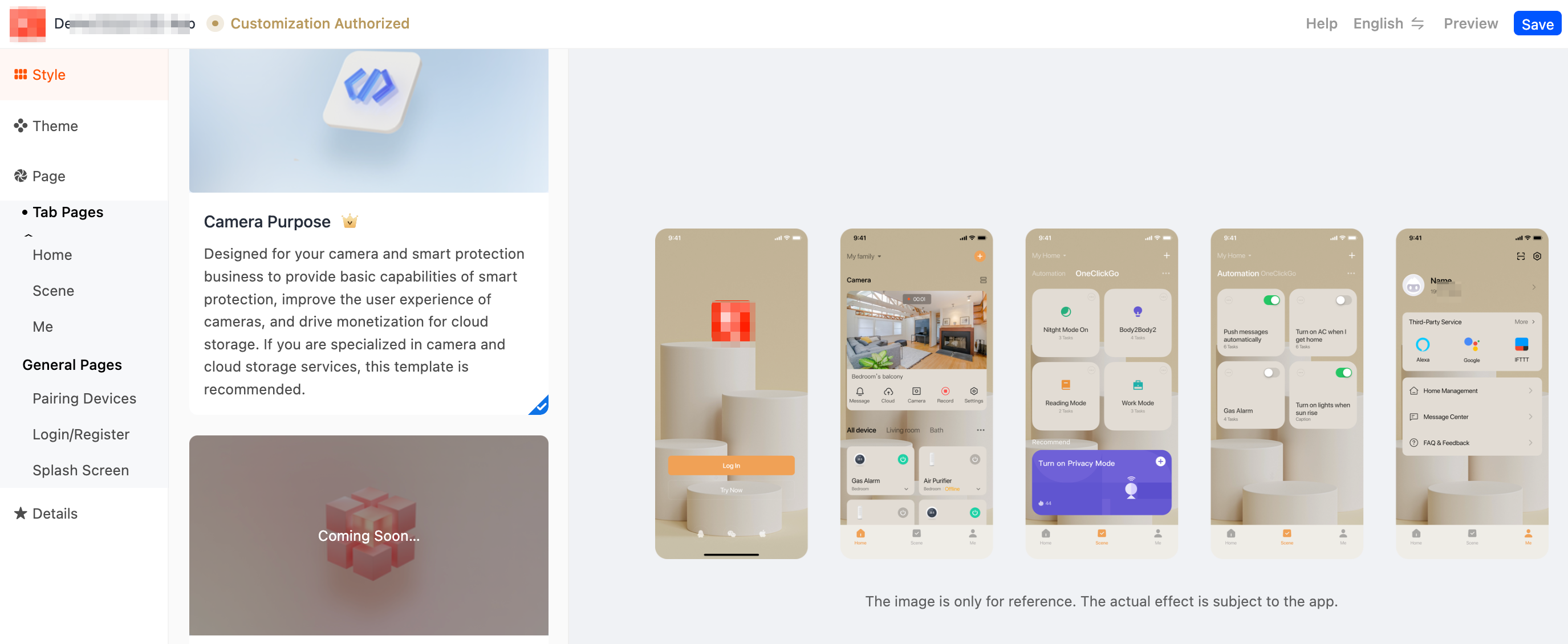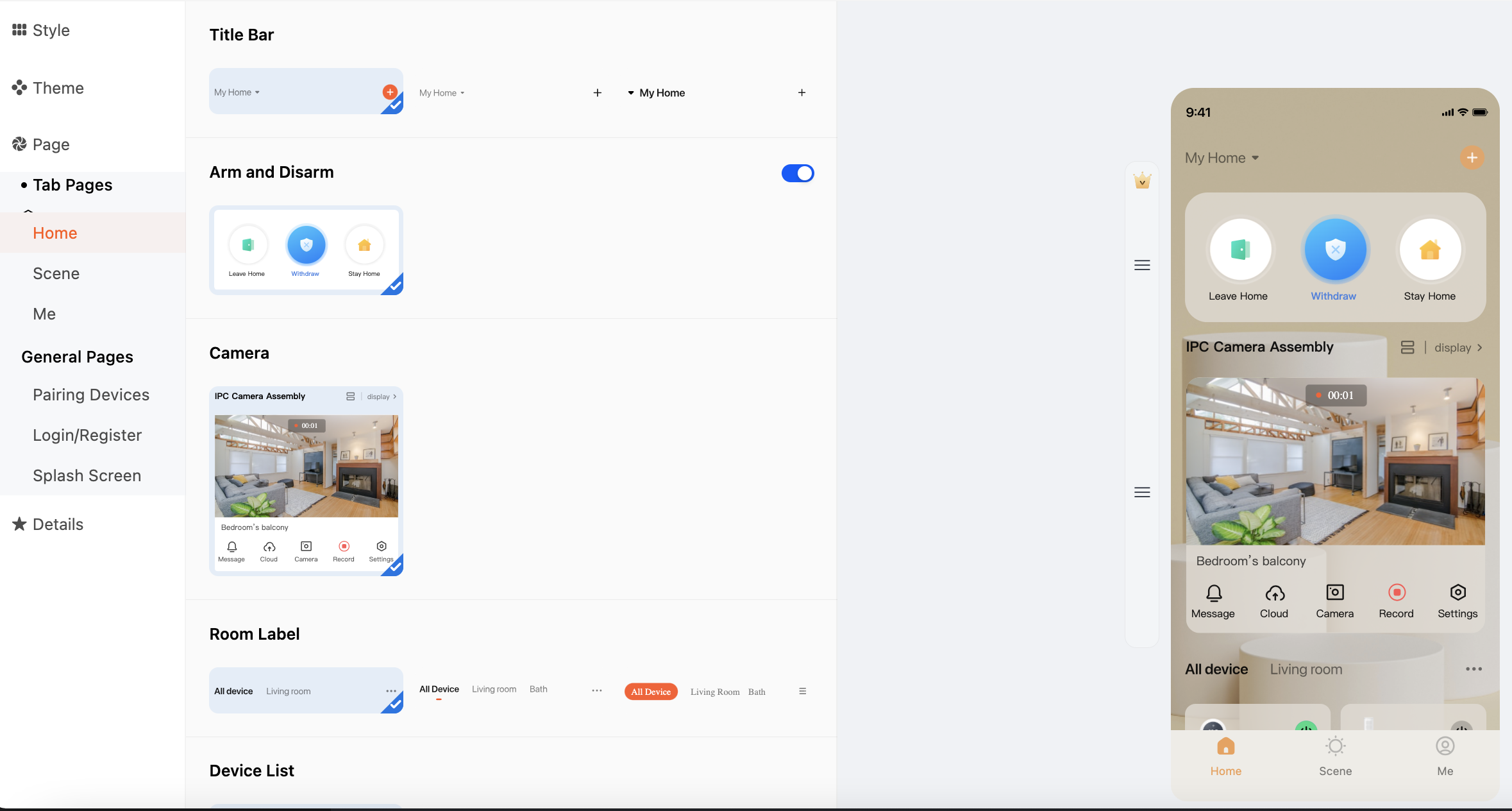 Supported customized list of countries or regions available for registration
Allowed you to customize the list of countries or regions that users can choose to register the app. Thus, you can make certain countries or regions unavailable during app registration.
Feedback and help