This topic describes the updates of the OEM app for Smart Life with v5.3.0. This app version was released on July 31, 2023. You can integrate the updates into your app.
Platform update
Added new features to the Custom App Tools. You can choose to configure them on the Tuya IoT Development Platform as needed.
Supported content-purpose template
Added the content-purpose template to the Custom App Tools. You can configure the content component on the homepage and add the Content tab to the bottom tab bar. This way, you can deliver content such as documents and images to promote new products and usage tutorials or for other branding purposes through the app.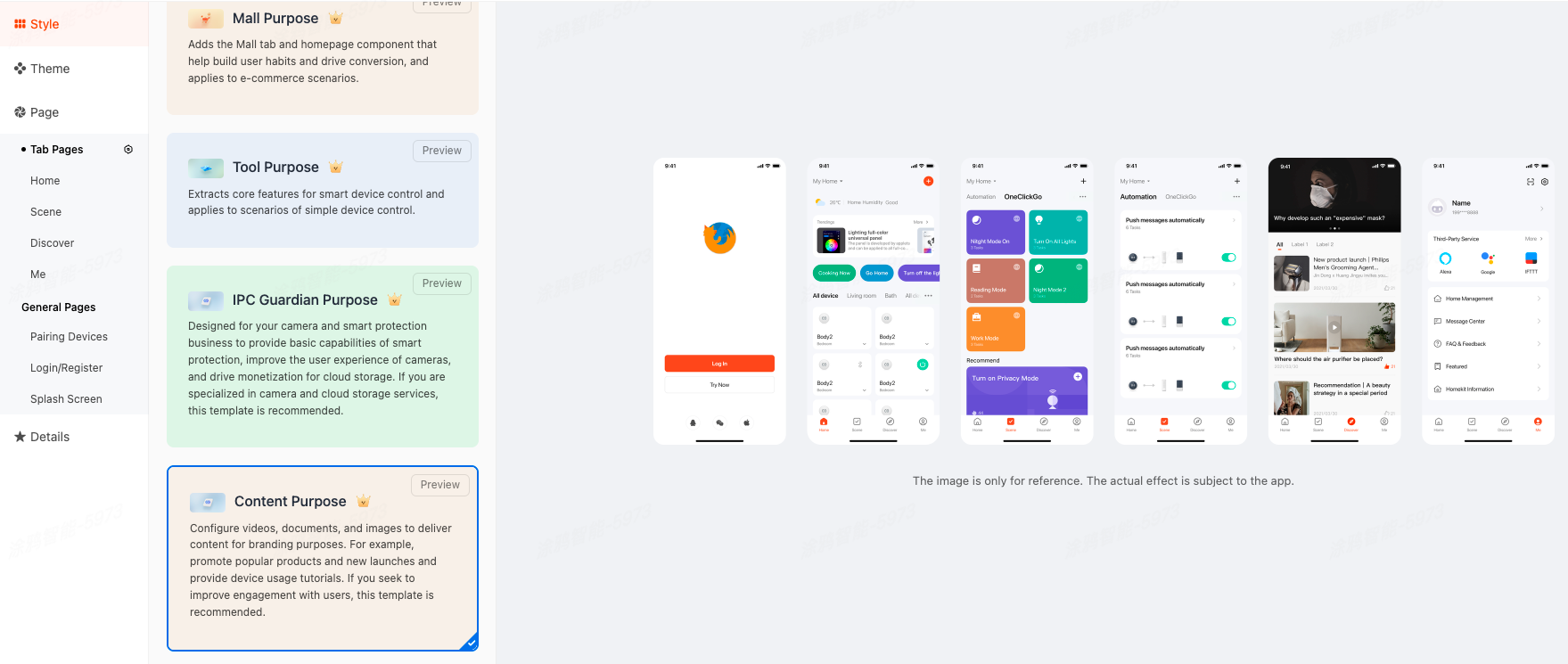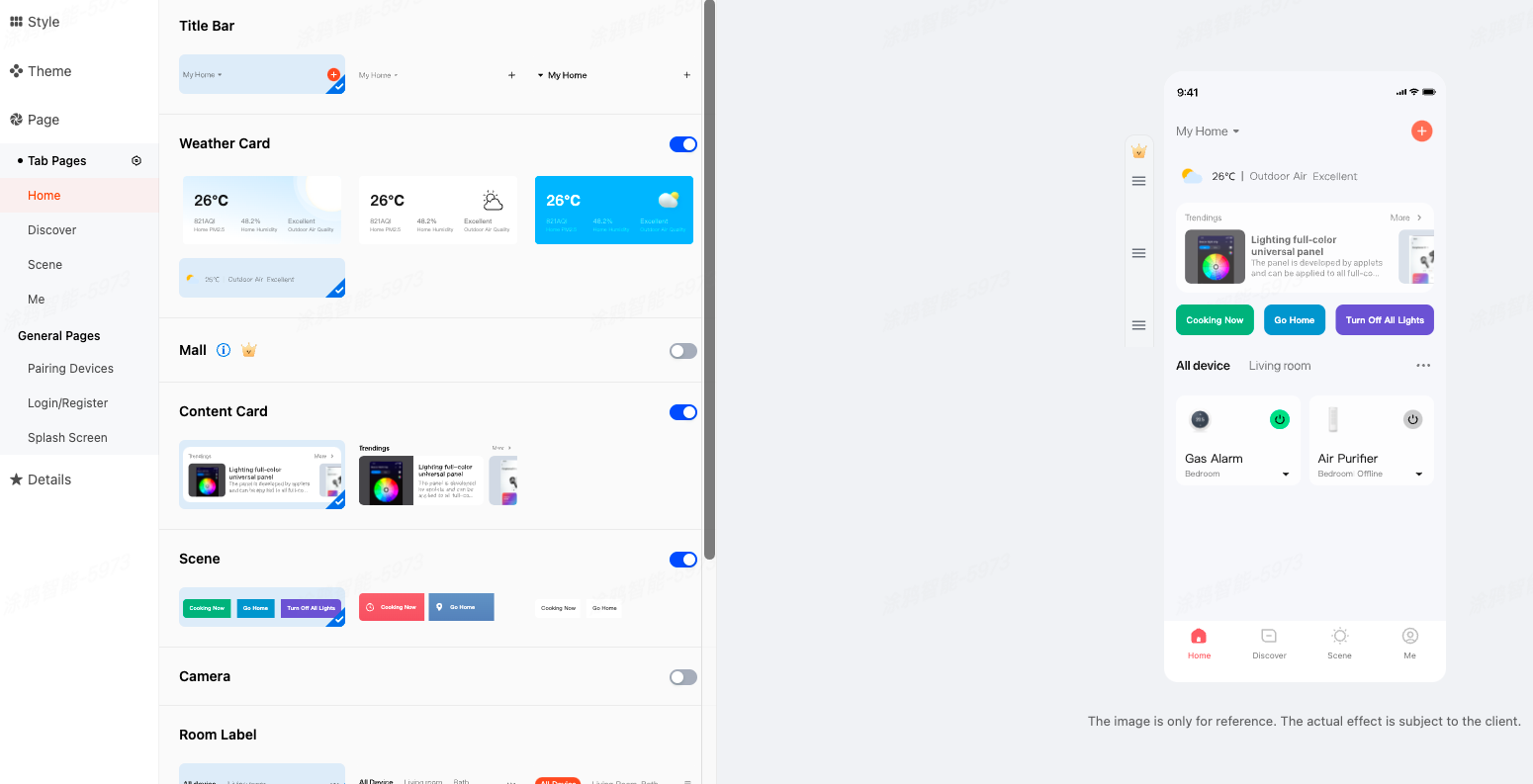 Supported configuration of app styles
Allowed you to personalize the background image, theme color, and background color of the app to meet your unique needs.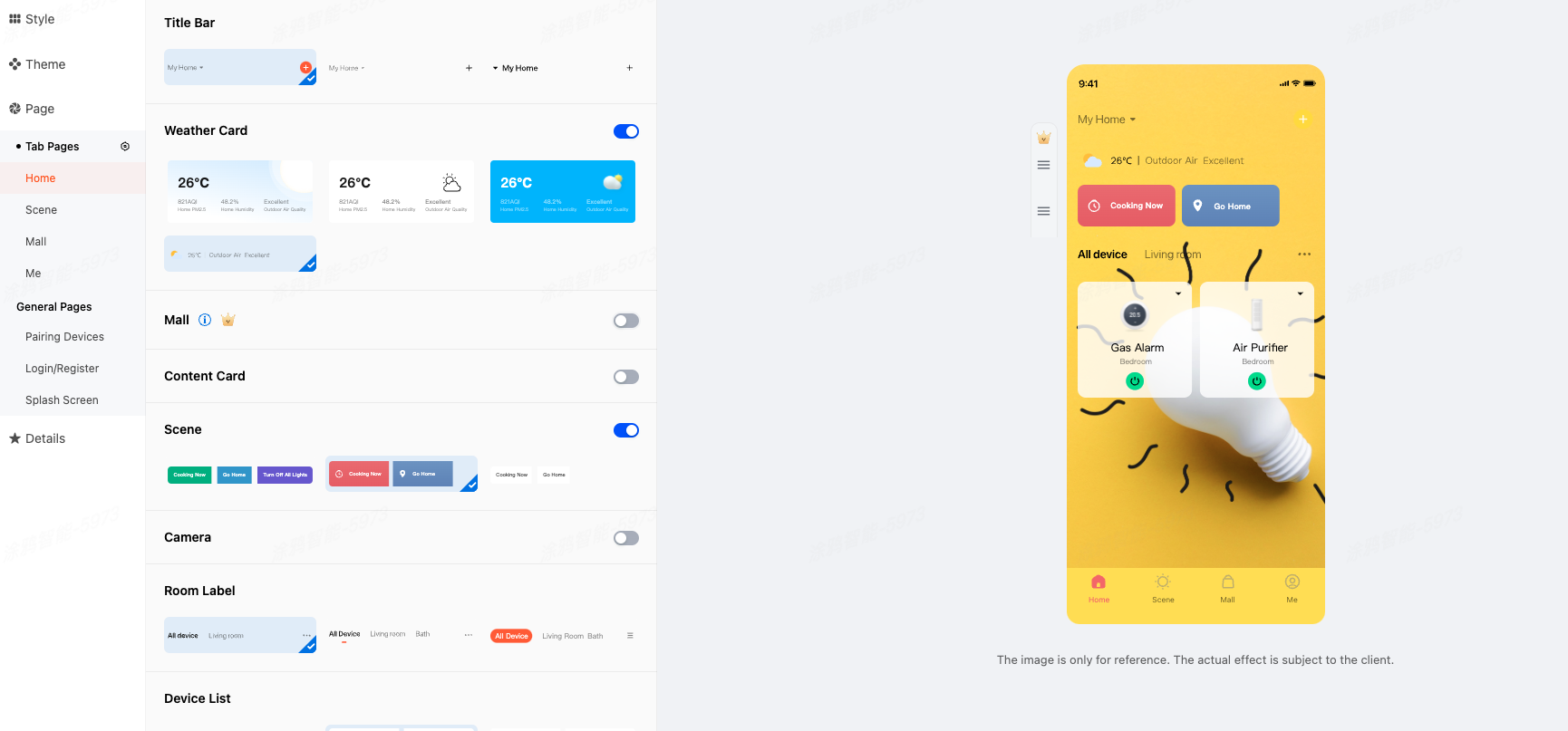 Feedback and help