This topic describes the updates of the OEM app v3.30.5. This app version was released on August 28, 2021. You can integrate the updates into your app.
Features updated
Third-party skill service authorization management function
When users bind or unbind third-party skills, message reminders are added. Users can also make authorization management to their third-party skill account.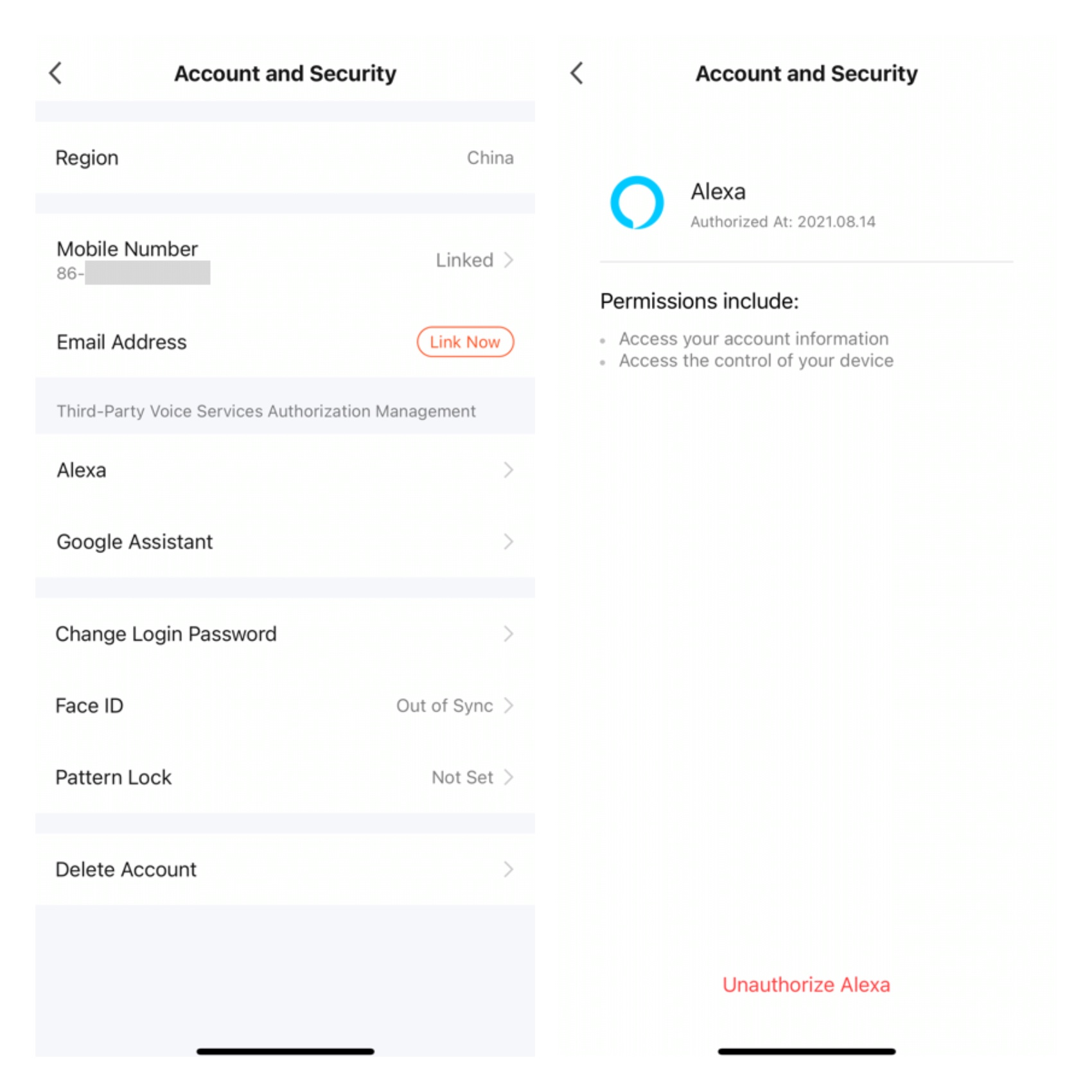 Support scene recommendation on OEM App
OEM App supports scene recommendation through self-service configuration on the IoT platform.
Configuration steps: Go to IoT platform > Operation > Scene Management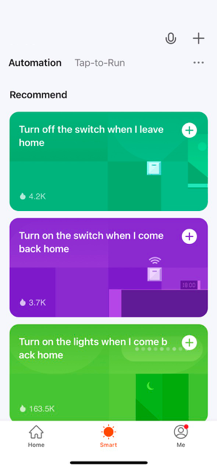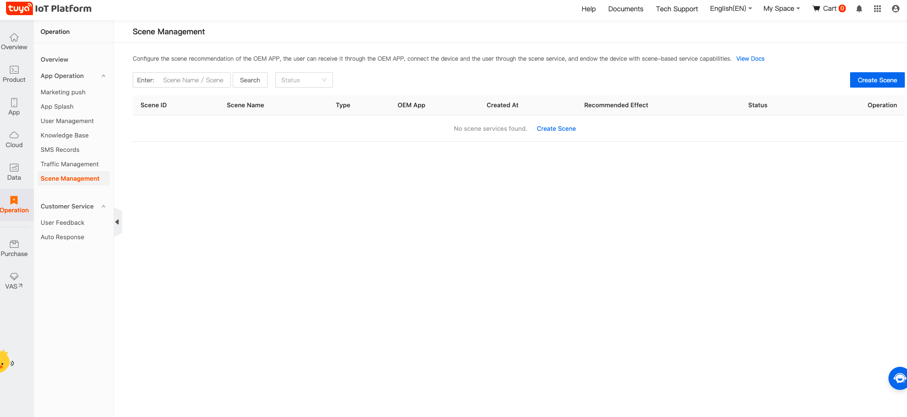 Bluetooth Gateway supports bidirectional beacon capability
With the popularization of Bluetooth Gateway, the gateway can be used in a wider range of scenarios at home. After adding Beacon to the gateway, the user can use various functions in the App.
New TY_SMesh protocol type added
TY_SMesh also called Tuya Sub-G Mesh is a small wireless communication type, which has advantage of long outdoor communication distance, great indoor wall penetration effect and low power consumption and cost.
Feedback and help