This topic describes the updates of the OEM app v3.35.5. This app version was released on Mar 1, 2022. You can integrate the updates into your app.
App update instructions
Optimization for Privacy Compliance
Introduction: The permission pop-up window experience is optimized. The frequency of the pop-up window is reduced, so the user gets less interference. The usage instructions are added to the permission request dialog which is only popped up when the function is used.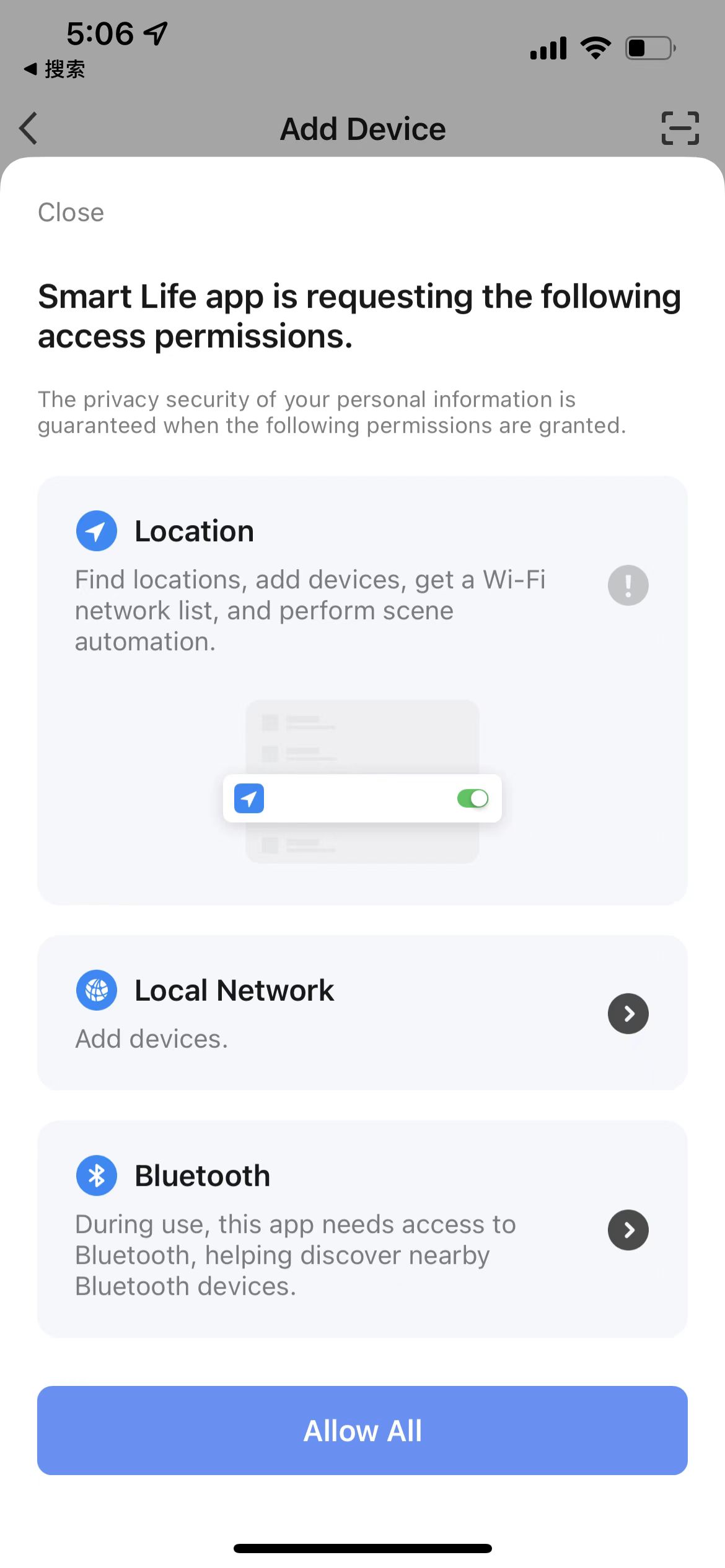 Platform update instructions
Support subscribing to verification with mobile phone SMS in OEM apps
Add Time Limit for the QR Code of OEM App Test Package
Path: IoT Platform>App > OEM App > App Creation > Build App
For the apps constructed before February 24, 2022, the the test QR code will expire on Jun 1, 2022, 00:00:00.;
For the apps constructed successfully after February 24, 2022, the test QR code is valid for 30 days and cannot be downloaded after expiration. The QR code supports 6 times of delay, 30 days each time.
Enable SmartThings
Path: IoT Platform>App > OEM App > App Creation > Set Functions > Third-Party Voice Assistants
Introduction: For OEM app of Smart Life, the template of 3.28.0 and above supports enabling SmartThings and customize the skill name.
App Update Announcement
Xcode13 and iOS15 SDK Adaption
Background: As of April 2022, all iOS and iPadOS apps submitted to the App Store must be built with Xcode 13 and the iOS 15 SDK. The apps already released in the App Store will not be affected. View more details>>

Resolution: Tuya has been adapted in template 3.35.5, so from April 2022, OEM apps must be built based on template of 3.35.5 and above. For customized template, please contact Tuya project manager for coordination.

Notes: For the OEM apps built based on template 3.35.5 and later, the Wi-Fi EZ Mode cannot be enabled unless multicast entitlement is requested from Apple Developer 【Tutorial】. If you want to disable the Wi-Fi EZ Mode, go to IoT platform—App—OEM App—App Creation—Set Functions—Extended Functions—【Support Wi-Fi EZ Paring】, select No.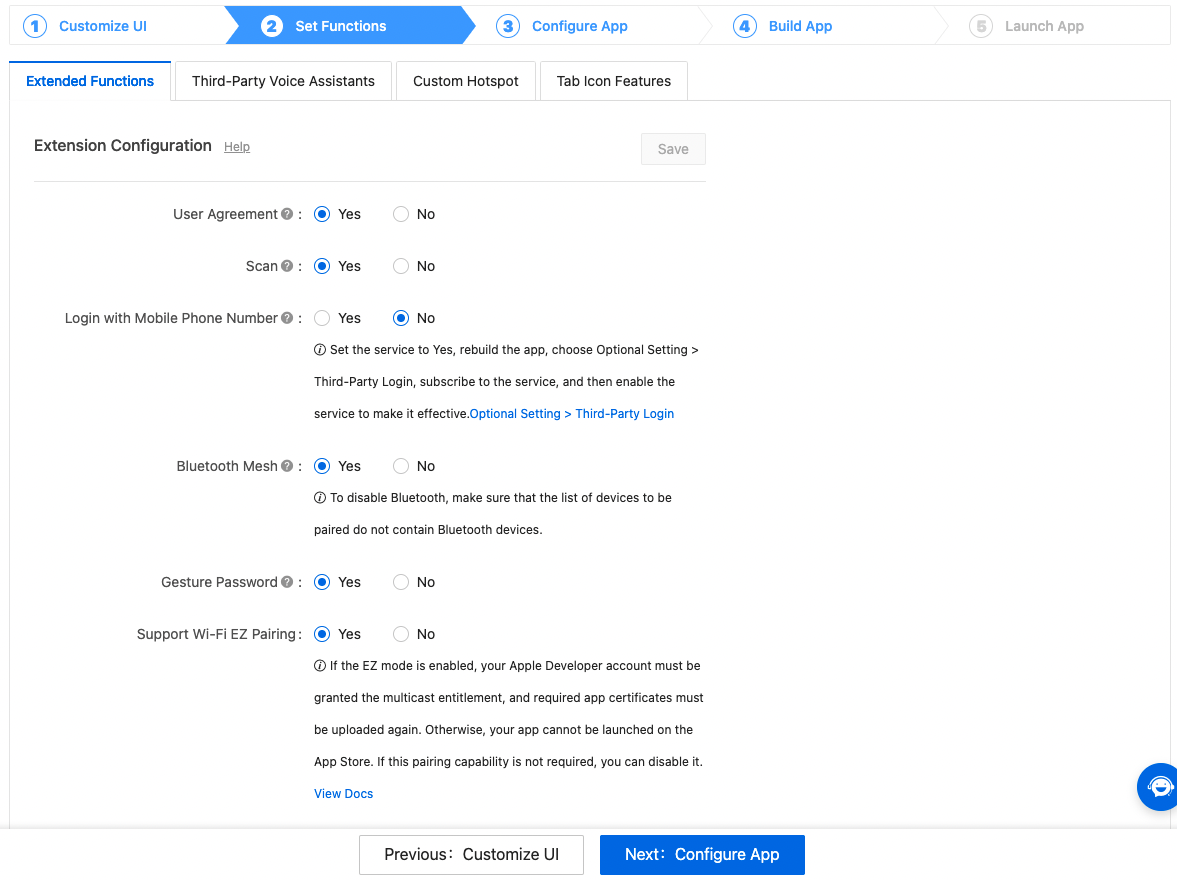 Notes on Voice Control
If the customers who have enabled the Voice Control function on the upper right corner of App homepage for the App test, please submit the work order or contact the project manager. Otherwise, the voice control function of the new template cannot work normally.
Feedback and help